The other weeks rumors were rife that Ubuntu is replacing Apt with Snap. I busted that rumor with the clarification of Ubuntu's team member.
This week, rumors are rife that the newly released Skype for Web has dropped the support for Chromebooks and Linux.
While I cannot vouch for Chromebooks, I could certainly confirm that Skype for Web is working fine on Linux.
The first stable release of Skype for Web is a big news in the tech world. When I read the news, I was surprised on learning that Linux was not supported.
Why would Microsoft drop support for certain operating systems when the Skpe for Web is dependent on the web browser? It doesn't make sense, does it?
So I went to Skype for Web website using Google Chrome on Ubuntu, logged into my account and got surprised to see that contrary to the reports, it works just fine.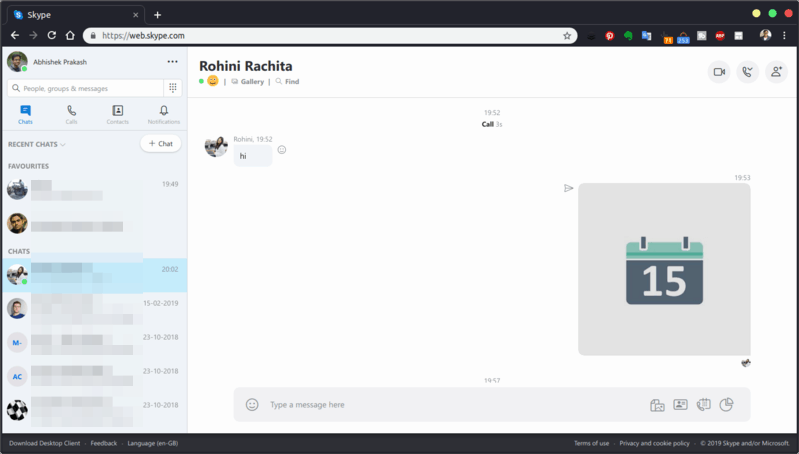 I could send and receive chats, audio calls, video calls. I was also able to record Skype calls and send files via the web interface. In fact, I could see all the latest features of Skype for Web like Notification Panel, Conversation Search, Chat Media Gallery etc.
Skype for Web is supported on Linux via Chromium based web browsers only
I was also able to use Skype for Web on Brave on Ubuntu 18.04. Brave is a privacy focused web browser based on Chromium.
Skype for Web is certainly not supported on Mozilla Firefox though. If you try to access the website, you'll see an error like this.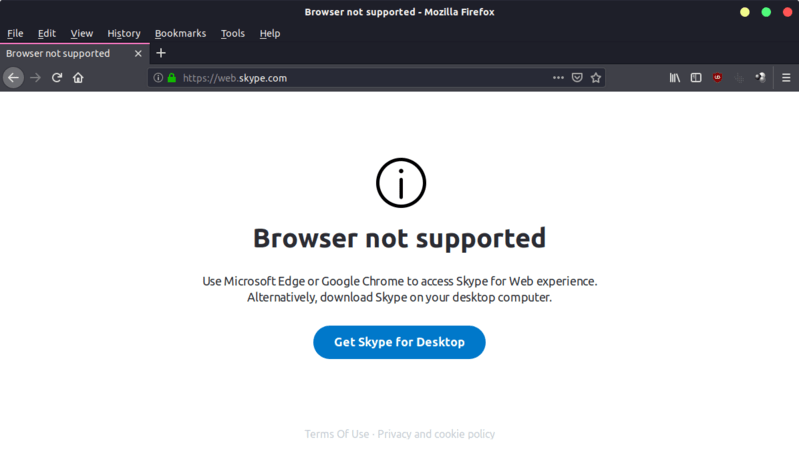 Why the confusion around Skype for Web on Linux?
Why did a number of reputed websites like ZDNet, Beta News reported that Skype for Web has dropped Linux support?
I am going to make a guess here. You see, in the official Skype for Web release announcement, Microsoft says:
You can now enjoy our latest features from any desktop (Windows 10 and Mac OSX10.12 or higher) with the latest versions of Google Chrome or Microsoft Edge.
And this creates the confusion as many people have taken these words for ranted and presumed that Linux and Chromebooks are not supported because those are not mentioned in the release.
If you don't use Google Chrome, don't worry. You can always install Skype on Linux and use it via the desktop application.
Personally, I have almost stopped using Skype. Most of my contacts haven't logged into Skype for months as well. It's a ghost town for me. How about you?
I logged into Skype today just to verify the news and I am glad that it was worth the effort as it helped me bust the rumor of Skype for Web dropping support on Linux.