RISC OS has been around for over 30 years. It was the first operating system to run on ARM technology and is still available on modern ARM-powered single-board computers, like the Raspberry Pi.
Originally, RISC OS was closed source operating system. However, in 2018, it was announced that it will be an open-source project for versions following from that year.
Before we take a look at what it is all about – it is worth noting that they are accepting sign-ups on their GitLab server for those who want to contribute to developing RISC OS. At the time of writing this, RISC OS is being actively developed and maintained.
What is RISC OS?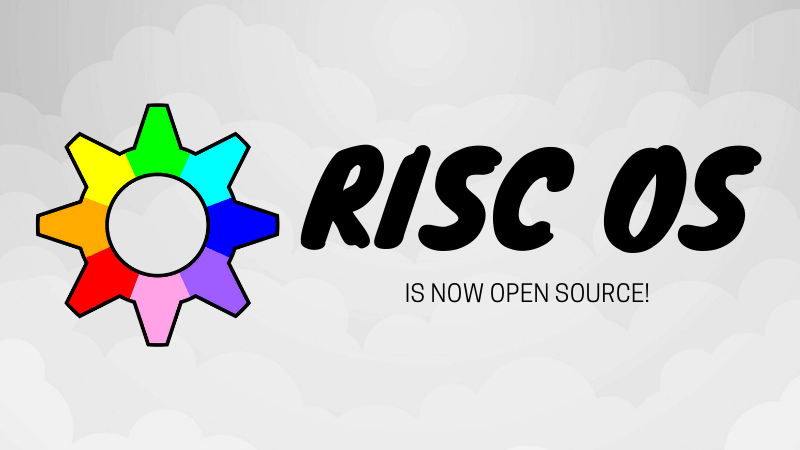 To give you the history of RISC OS, we need to go back to the early 1970s. UK entrepreneurs Clive Sinclair and Chris Curry founded Science of Cambridge (which later became Sinclair Research) to sell electronics.
One of their early products was a kit computer. Curry wanted to develop it into a full computer, but could not convince Sinclair to agree. As a result, Curry left Sinclair Research to found a new company with friend Hermann Hauser. The new company was eventually named Acorn Computer. (This name was chosen because it would come before Apple Computer in the phone book.)
Over the next decade, Sinclair and Acorn competed for the growing UK PC market. In the early 1980s, a project was started at Acorn to create a new computer system based on RISC technology. They had seen how popular the IBM PC was among businesses and they wanted to capture some of that market. At the same time, Acorn engineers were working on an operating system for the new line of computers. RISC OS was originally launched in 1987 as Arthur 1.20 on the new Acorn Archimedes.
Acorn suffered financially during the late 80s and 90s. In 1999, the company changed its name to Element 14 and changed its focus to designing silicon. The development of RISC OS was halted at 3.60. In the years that followed, the RISC OS license has bounced from company to company. This led to the ownership of RISC OS being very messy. RISC OS Developments Ltd has attempted to fix this by purchasing the most recent owner of the license Castle Technology Ltd.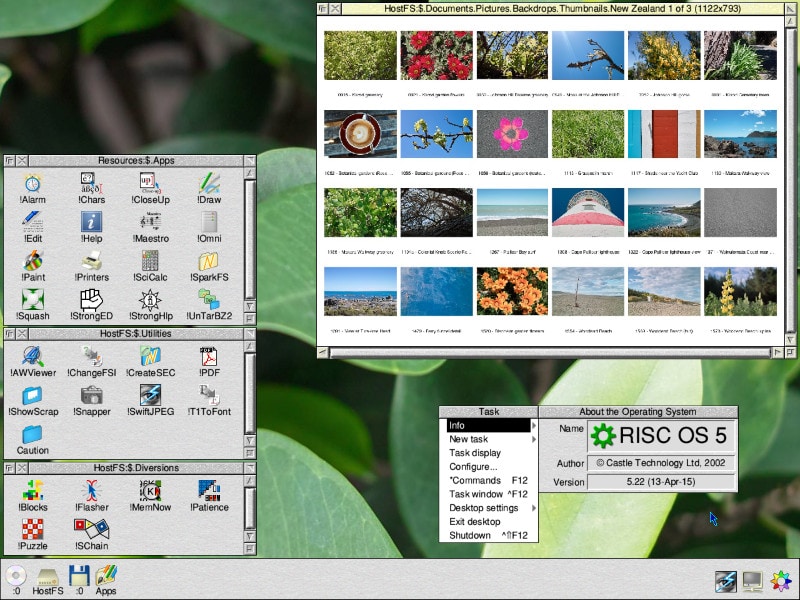 Who's Responsible For RISC OS?
In general, two organizations – RISC OS Open Limited and RISC OS Developments Ltd are responsible for RISC OS. However, the first organization focuses on managing the source code of the project while also providing services to anyone interested to develop something around RISC OS commercially.
The later (RISC OS Developments Ltd) owns the OS and is responsible for the commercial side and investments in the operating system.
Why RISC OS?
I'm sure a few of you in the audience are wondering why you should care about an operating system that is over 30 years old. I will give you two reasons.
First, it is an important part of computer history, specifically UK computer history. After all, it ran on ARM before ARM ran everything. Many of us know about the early days of Apple and IBM, which can mislead us into thinking that the US has always been the center of the PC world. In some ways that might be true, but other countries have made amazing contributions to technology that we take for granted. We mustn't forget that.
Second, it is one of the few operating systems written to take advantage of ARM. The majority of operating systems and software that is available for ARM has been written for something else first and therefore is not optimized for ARM. According to RISC OS Development Ltd, "A high performance and low footprint system, RISC OS provide a modern desktop interface coupled with easy access to programming, hardware, and connectivity. It continues to incorporate the world-renowned programming language, BBC BASIC, and remains amazingly compact, fitting onto a tiny 16MB SD card."
Wrapping Up
If you want to try RISC OS, you can visit its download page. You'll find the RISC OS images for popular ARM computers like Raspberry Pi, Beagle Board etc. You can also find related documentation for installation and usage.
Have you ever used RISC OS? If so, what are your favorite features? Let us know in the comments below.
If you found this article interesting, please take a minute to share it on social media, Hacker News or Reddit.