Brief: RecApp is a simple open-source screen recorder tool. It doesn't boast of huge features but gives you enough to record your screen with a simple user interface.
We have plenty of screen recorders available for Linux. Abhishek prefers to use Kazam while I like using SimpleScreenrecorder. Neither of us use the GNOME's built-in screen recorder.
Recently we were contacted by the developer of RecApp, a new screen recording tool. Since I like experimenting with different applications, I took it upon myself to cover RecApp as this week's open source software highlight.
RecApp: A fairly simple screen recorder for Linux desktop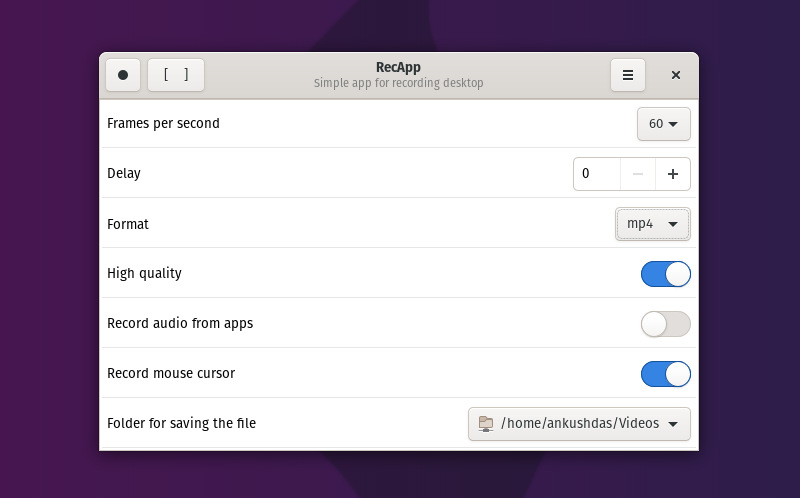 RecApp is an interesting open-source screen recorder tool that does not depend on FFmpeg and utilizes free GStreamer modules. If you're curious, it's written in GTK.
If you were looking for a simple and open-source solution to record your desktop screen, RecApp could be a solution.
Features of RecApp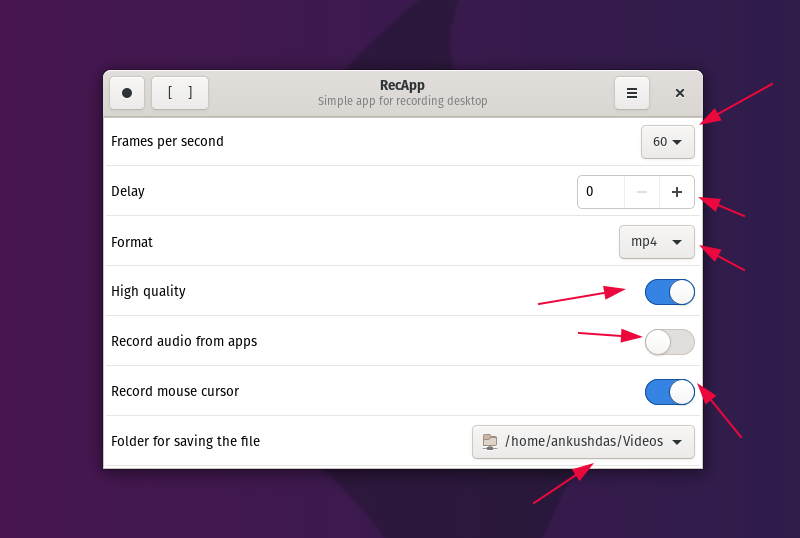 Even though RecApp doesn't offer a lot, it does have the necessary features to record a desktop screen. Here's what it lets you do:
Tweak frames per second settings
Add a delay to the recording
Select the screen region to record
Toggle between high quality and compressed quality.
Ability to record audio from apps
Toggle to record the cursor or not
Choose the folder for saving the video
Supports mp4, webm, and mkv formats
The best thing about RecApp is that you don't have a separate preference box to tweak settings., which makes things less confusing. You get everything in just a single screen and that's all you have to follow.
Installing RecApp on Linux
Primarily, it offers a Flatpack package. So, you can simply refer to It's FOSS guide on using Flatpak to install it.
For Fedora, you can utilize the terminal and type in the command to install it:
sudo dnf install recapp
Conclusion
Though RecApp is a fairly new project but it worked mostly fine in my usage on Pop OS 20.04. So, take that with a pinch of salt.
RecApp has a simple interface and is easy to use. However, the aspect ratio of the video recorded wasn't perfect in my case. It was not completely 1080p and I couldn't find a way to change that. Other than that, I didn't have any other issues recording my screen.
What do you think about RecApp? What screen recorder do you use to capture your desktop?