Brief: Raspberry Pi 4 is here with the upgraded technical specifications. You get up to 4 GB of RAM and you can connect two 4K displays with it. With the new hardware, you should be more comfortable using it as a desktop. Starting price remains the $35 like the previous models.
The Raspberry Pi Foundation has just launched the new Raspberry Pi 4 Model B.
It comes with some impressive upgrades which makes one of the most powerful single board computers under $40.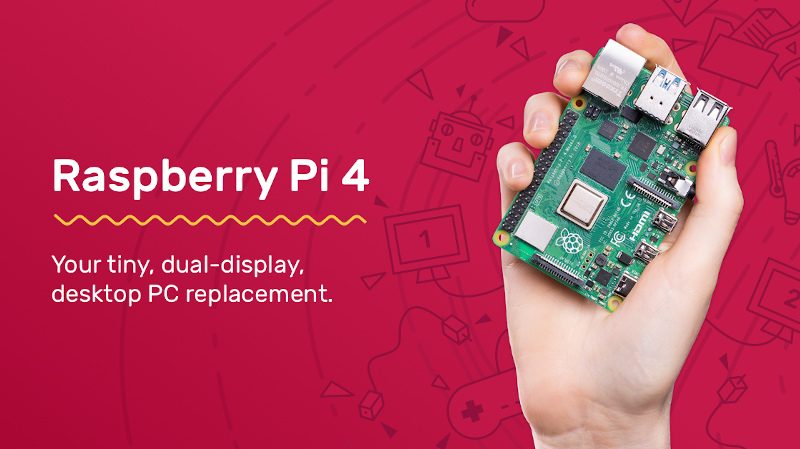 What's new in Raspberry Pi 4?
The Raspberry Pi 4 now supports a dual 4K monitor setup – if that is what you are looking for. In addition to this, you get a more powerful processor which can be coupled with up to 4 GB of RAM. That's almost equivalent to a mid-end laptop.
The upgraded specification makes it a competitor in the Linux mini-PC segment while the same price tag of $35 gives it an edge over other single board computers.
Right after the launch, it's almost out of stock at major online stores. So, let us take a look at what makes it so impressive.
Raspberry Pi 4 key specifications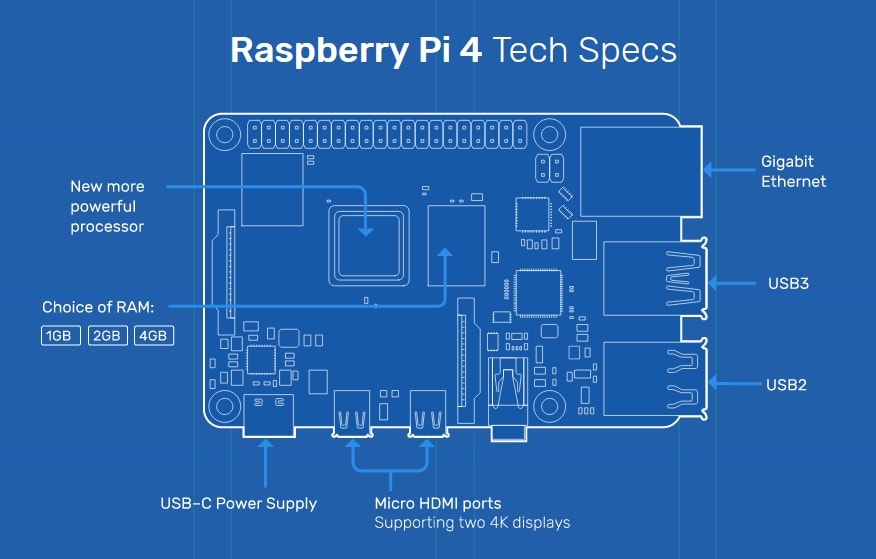 Broadcom BCM2711, Quad core Cortex-A72 (ARM v8) 64-bit SoC @ 1.5GHz
Up to 4GB RAM (choices are 1 GB, 2 GB and 4 GB)
WiFi and Bluetooth 5.0
2 USB 3.0 and a USB 2.0 ports
40 pin GPIO header (backward compatible)
2 micro-HDMI ports (supports 4K displays)
USB-C (power supply)
Gigabit Ethernet
If you are curious to know more, do check out the official tech specs on their website.
Pricing and availability
The pricing for just the Raspberry Pi 4 board starts from $35 and depending on the choice of RAM (1-4 GB), the cost shall vary.
Raspberry Pi 4 with 1 GB RAM: $35
Raspberry Pi 4 with 2 GB RAM: $45
Raspberry Pi 4 with 4 GB RAM: $55
Raspberry Pi 4 is available from different vendors depending on your country. It's getting out of stock so you should either hurry up or wait for a few days/weeks. You can get purchase information on its official webpage.
You should note that you need to have additional accessories in order to run Raspberry Pi. This is why there are several starter kits available to give you all the necessary supporting accessories.
Raspberry Pi 4 desktop Kit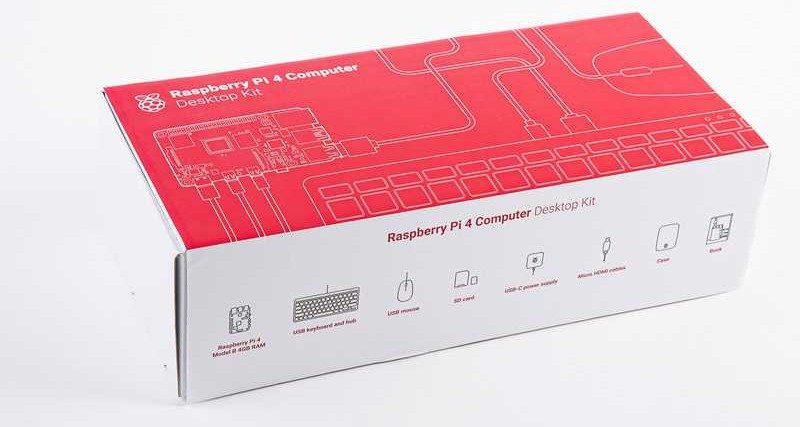 You can also purchase the official Raspberry Pi 4 desktop kit that comes with a Raspberry Pi 4, its case, keyboard, mouse, micro HDMI cables, USB-C power supply, user guide and 16GB microSD card with Raspbian installed.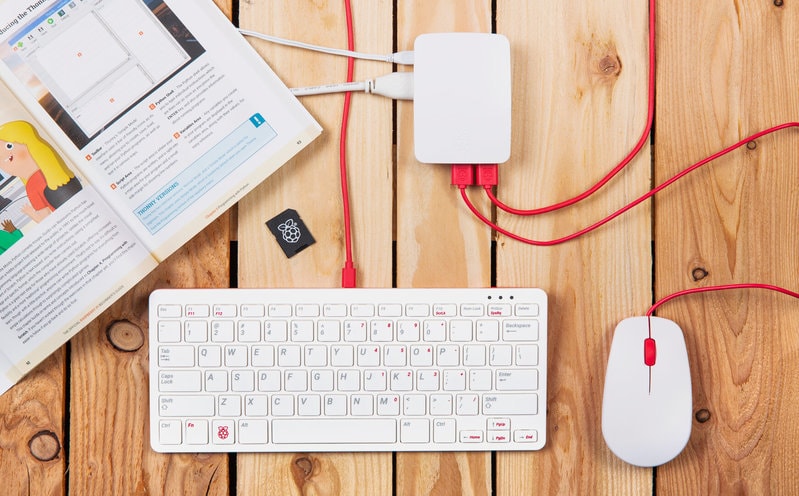 The entire kit is in red and white color and it looks pretty (if you care for the looks). You can get the purchase information on Raspberry Pi website.
Raspberry Pi 4 is promising
With all that spec buff, it is definitely going to be one of the best out there. Also, instead of getting an entry-level desktop, Raspberry Pi 4 will be a better choice. You can easily access your documents, manage your spreadsheets, and do a lot of things at a cheaper price tag.
I'm definitely considering to purchase the Raspberry Pi 4 as a spare (but a powerful) entry-level desktop. Well, I won't be going for the 4K dual monitor setup, but it surely is capable of that, at least on paper.
[interaction id="5d10cc35bf07530c3b0767fb"]
What do you think about the new Raspberry Pi 4 Model B? Let us know your thoughts in the comments below.