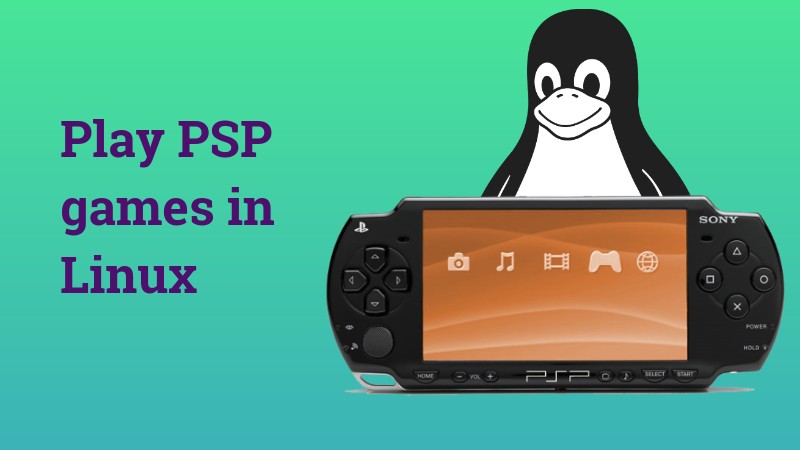 Brief: If you are looking for ways to play PlayStation Portable Games in Linux, PSSPPS will serve your purpose.
PPSSPP, or PlayStation Portable Simulator Suitable for Playing Portably is a free and open source cross platform PSP emulator that can run PSP games on your PC in full HD resolution. PSP games are made for the small screen but PPSSPP provides a better experience by up-scaling textures on your Linux device.
This also means PPSSPP adds more variety for gaming on Linux.
Features
Play PSP games in HD resolution.
Save and restore game states.
Continue your game from where you left in your PSP on your Linux system by transferring saves.
Texture scaling and anisotropic filtering.
Customization of on-screen controls are supported.
Support for external controller devices.
The latest release PPSSPP 1.4.2 included several bug fixes and software rendering crash fix.
[irp posts="11531″ name="8 Best Linux Gaming Distributions In 2017″]
Installation
On Ubuntu:
You can install PPSSPP via the launchpad ppa to play PSP games in your Linux. Open Terminal and type the below command:
sudo add-apt-repository ppa:ppsspp/stable 
sudo apt-get update 
sudo apt-get install ppsspp
On Fedora:
sudo yum install SDL2-devel
Once the installation completes, download the PPSSPP package from the official website. Extract it, and you can run the application PPSSPPSDL.
Once installation completes, you can open PPSSPP from the dash search.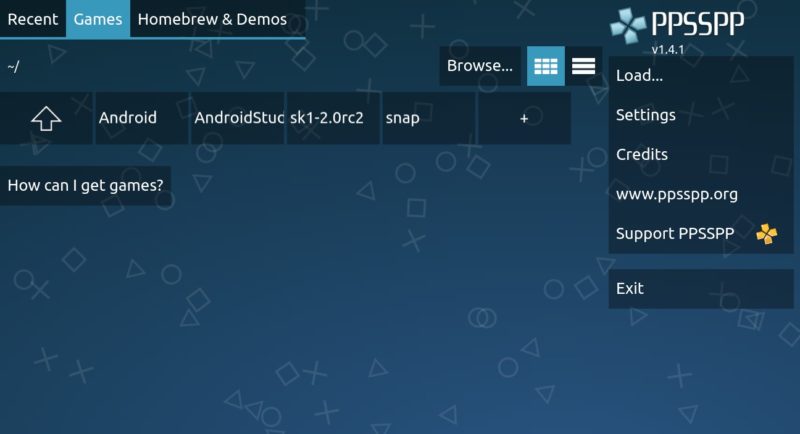 How to play a PSP game using PPSSPP
PPSSPP supports ISO or CSO (Compressed ISO) files, so to play a PSP game you will need to have them in .CSO or .ISO format. PSP games comes in either small CDs or digital downloads. For converting them to supported file format, you will need to install "Custom Firmware" on your PSP.
A detailed guide for installing custom firmware in PSP is there on Wikibooks.
Once done, insert the UMD into your PSP and connect your PSP to PC via USB cable. Select UMD as a USB device on our PSP and then USB Connection in the Settings menu.
A folder will open on your PC containing a virtual ISO file. Copy this file to your system.
Open PPSSPP and navigate to the folder where you have stored ISO or CSO file. Click on it, and your game should start.
I had a small, very low graphics game which I tried to play on my Linux system using PPSSPP. The experience was perfect, though it took me some time to figure out the controls. The graphic was not so good as it was a very old and poor-graphic game. There was no lagging and the audio was clear. Here's the screenshot: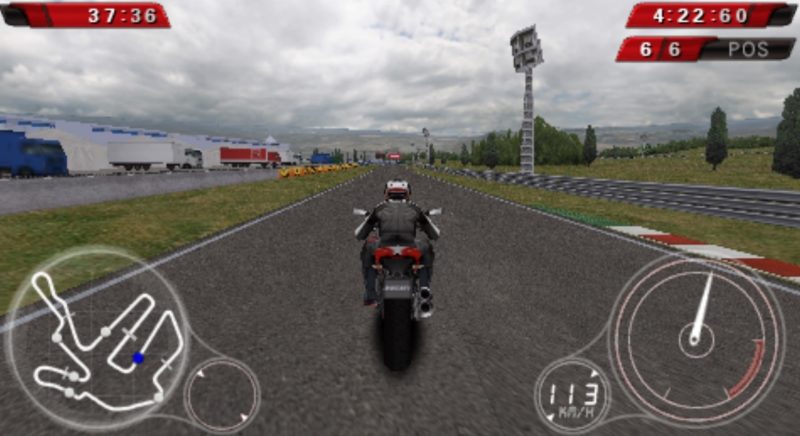 Do not go by the graphic. I was playing a game that was 42mb in size!
The games can be played both in Full Screen and normal window, switching is as easy as double clicking on anywhere in the window.
Final Words
Compatible with more than 1000 PSP games and available for several other platforms like Windows, OS X, Android, Raspberry Pi other than Linux; PPSSPP is a wonderful application. Use it if you can't afford a PSP or want to play those games on a bigger screen of your Laptop.