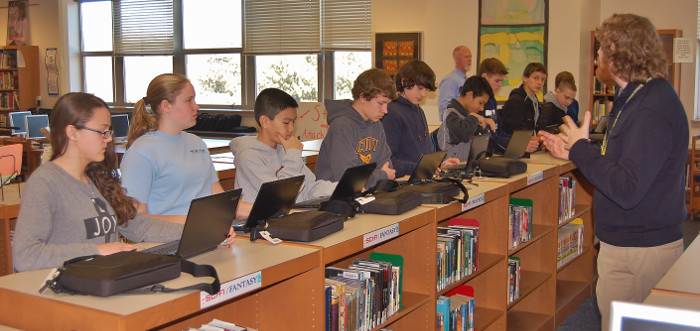 Penn Manor School in Pennsylvania, USA, has distributed 1,700 laptops to its student under 1:1 Laptop Program. All of these 1,700 laptops run Ubuntu 13.10 along with bunch of Open Source applications.
Under this 1:1 Laptop Program, each student received an Acer TravelMate TMB113 laptop running Ubuntu 13.10. School's IT team spent part of their winter holidays configuring the 1,700 laptops. Laptops are meant to used in school at campus and at home. Laptops are also equipped with built in filtering system that filters out content deemed unsuitable for minors. If you have kids at home, you may want to read this article to learn how to block adult content in Ubuntu easily.
So far, this is the largest Open Source implementation in Pennsylvania. Just by using the Open Source software, school aims to save at least $360,000 on licensing fees.
Trend for Open Source adaption is growing worldwide. In past French Police saved millions by switching to Linux with its custom Ubuntu OS, Administration of German City Munich and Spanish city Valencia also adopted Open Source. Recently, UK government also indicated to switch to Open Source Office product.