What happens when a bunch of awesome UI designers work on their own Linux distribution?
Nitrux happens!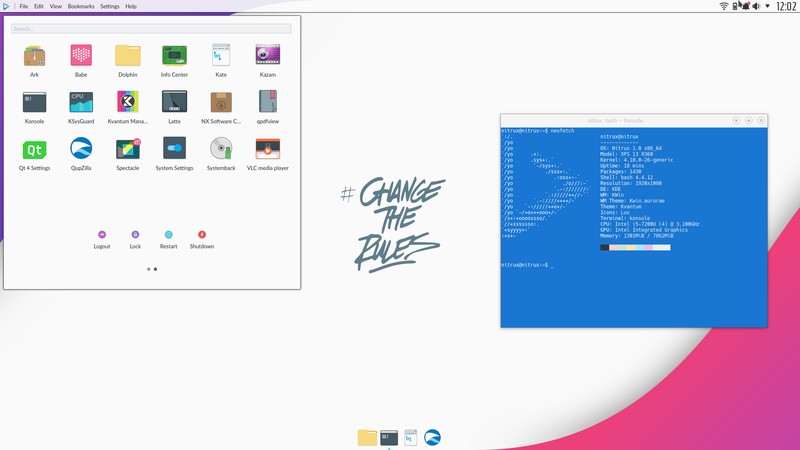 Nitrux is a new Linux distribution with focus on design. It introduces Nomad desktop which is built on top of KDE Plasma 5 and Qt.
Though Nitrux is based on Ubuntu, it is slightly different from other Ubuntu based distributions because it uses the unstable dev branch. So, the present release Nitrux 1.0 is based on still under development Ubuntu 17.10. Nitrux devs think that "this is close enough to a rolling release model".
Reincarnation of the old Nitrux Linux distribution
If you think that you have heard the name Nitrux but can't figure out where, let me refresh your memory a bit. There was already a Nitrux Linux distribution, from the very same team.
Like the present one, the previous one was also based on Ubuntu dev branch and used KDE 4 as the desktop environment. It used the famous Nitrux theme, from the same Nitrux team of course.
So, what prompted them to overhaul a Linux distribution that was cruising at version 7 and revamp it as Nitrux version 1.0? Nitrux team told me:
… that version of Nitrux was based on Ubuntu (15.10), the last release was 7.15. We stopped development of that version because of a problem we had with systemd and networkmanager. During that time Ubuntu was transitioning from upstart to systemd and systemd support wasn't as polished. Since we were using the dev branch of Ubuntu that transition took a hit on Nitrux. The current version of Nitrux is also based on the dev branch of Ubuntu, on top of that are the continuous updates to Plasma provided by Neon devs, for which we enabled both git repositories, and finally our homebrew software, like Nomad Desktop.
In short, the main difference between the two versions is that the new Nitrux has the custom made software.
[irp posts="15881″ name="Kali Linux Review: Not Everyone's Cup of Tea"]
Nitrux Linux features
You can take a desktop tour of Nitrux 1.0 in this video from our YouTube channel. Do subscribe to our YouTube channel for more Linux related stuff:
Here are some of the main highlights of the Nitrux 1.0:
Based on Ubuntu dev branch
Uses the latest KDE Plasma for its Nomad Desktop
Has its own Nomad firewall with ability to use profiles, quickly enable or disable the firewall, easily set incoming and outgoing rules, view which applications are listening on which ports, as well as to effortlessly add or remove rules
Focus on universal packaging and hence uses Snap in the revamped software center.
Sort of rolling release model
Available for 64 bit systems only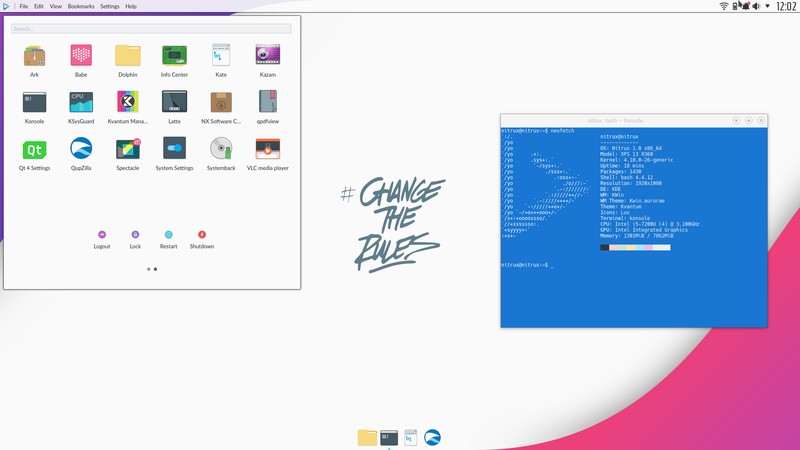 Download Nitrux
You can download the ISO for Nitrux from its website. The ISO file is around 1.1 Gb in size. You should use Unetbootin for creating the live USB because Ubuntu's own Startup Disk Creator didn't work for me.
How do you like Nitrux Linux? It looks beautiful but is it good enough for you to make a jump? Share your views.