It's been more than two years since Ubuntu's dream of creating a Linux smartphone was shattered. But it hasn't discouraged others from trying their own hands on a Linux-based smartphone.
Librem 5, the privacy-focused Linux-based smartphone, should be arriving in 2019. Even Pine64 is aiming for a budget Linux smartphone.
And now one more player has joined the party.
Finland based Necuno Solutions has announced that it is collaborating with KDE to bring Plasma Mobile to the Necuno Mobile.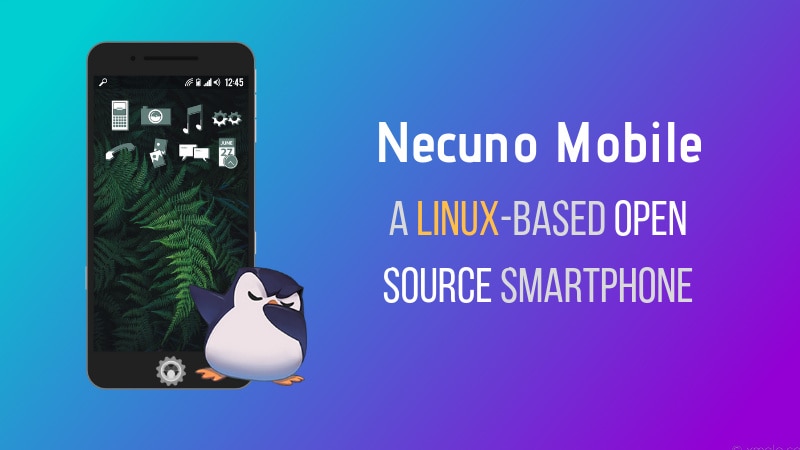 Necuno Solutions claims that its flagship project Necuno Mobile is "a truly open source hardware platform."
The privacy and security of our users are the main focus of Necuno Solutions, and we are working with Free Software communities to ensure that the hardware is a welcoming platform for Free and open source operating systems in the mobile ecosystem.
Necuno chose KDE Plasma for the operating system because of "their shared values regarding open source, privacy, and security."
"KDE has reached very far in the mobile ecosystem by leveraging the power of the community. We feel that KDE is in a good position to challenge the duopoly in the future. This will be a new innovative approach to combine truly open source hardware with a truly open source operating system"

Tanja Drca, Chief Communications Officer at Necuno Solutions
Necuno's Linux Smartphone Specification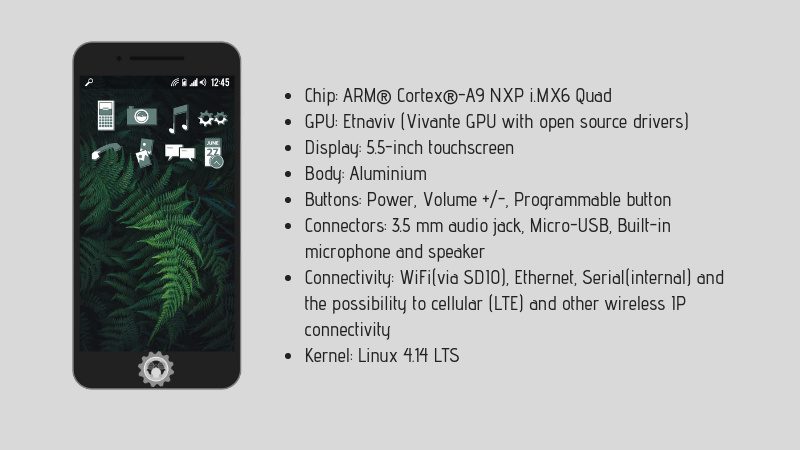 Here are the proposed specifications for Necuno's Linux smartphone:
Chip: ARM® Cortex®-A9 NXP i.MX6 Quad
GPU: Etnaviv (Vivante GPU with open source drivers)
Display: 5.5-inch touchscreen
Body: Aluminium
Buttons: Power, Volume +/-, Programmable button
Connectors: 3.5 mm audio jack, Micro-USB, Built-in microphone and speaker
Connectivity: WiFi(via SDIO), Ethernet, Serial(internal) and the possibility to cellular (LTE) and other wireless IP connectivity
Kernel: Linux 4.14 LTS
As you can see in the pictures, the device is pretty basic. Don't expect a noch-less, bezel-less device with curvy displays and fingerprint scanner.
Necuno has made some tough decisions
Necuno has opted for the rather old i.MX6 processor "because of its ability to be free and open software without any binaries, public technical datasheets and possibility to use Etnaviv free software accelerated GPU driver."
You should not expect too much from Necuno at this moment. In fact, the first device won't even have a cellular connection.
"For obvious security reasons our first evolution devices won't have a cellular module included. But we know how important this might be to you, so we are in active discussions with carrier partners to enable cellular (LTE) and other wireless IP connectivity. In our opinion 'being mobile' is not same as a mobile phone…"
Necuno is also making this device in Finland itself instead of the usual choice of choosing China. I believe that would limit their production capability and only a small number of devices will be available at least in the first release.
Necuno is not here to replace your regular smartphone
Talking to It's FOSS, Tanja Drca, Chief Customer & Communications Officer of Necuno Mobile divulged some insights into the project.
As per Tanja, Necuno is developed to fill the needs of our enterprise customers with high-security need standards, i.e that is why they chose not to use a cellular modem in this model.
Coming from open source communities ourselves, they want to provide Necuno Mobile to the community as well, so they can develop their projects on a truly secure platform that users can easily verify without binary blobs and closed firmware.
Necuno is not trying to compete with huge smartphone companies. The ultimate goal is to be a part of the big and diverse open source mobile-ecosystem. We feel, that current duopoly should be challenged, but we know that it takes more than a few companies to do so. We want to do our part by providing the first truly open mobile hardware to the world.
Getting Necuno right now
At the moment, Necuno's NC_1 is available for order and costs 1200 Euro.
Since the target customers – engineers, Linux enthusiasts and privacy-oriented users – live all over the globe, Necunos NC_1 will be shipped worldwide. You can order it from their shop.
What do you think of Necuno?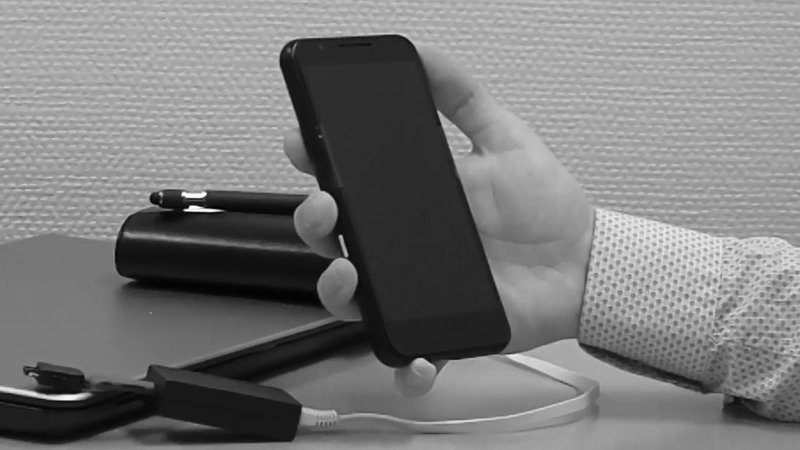 There are no details about the release date or the pricing of Necuno Mobile so far. I have contacted them and will update you with their reply.
Finland has given us Linux and Nokia (and Jolla if you really want to count that). Can it now give us a real Linux-based smartphone? What do you think?