This article is first in the series of "my experience with Linux and/or open source". If you want to share your story, feel free to contact me: Abhishek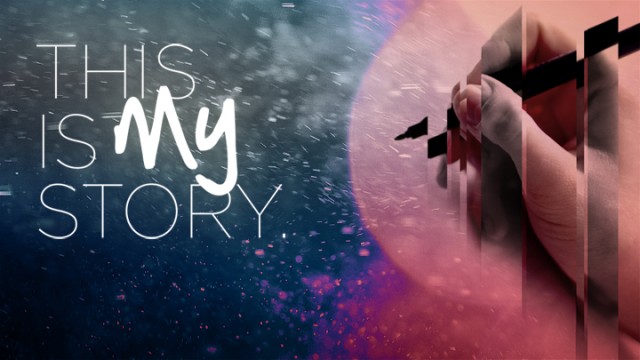 At the end of 2013, I retrieved my old 2002 vintage Acer TravelMate 2420 laptop back from my grandson. He had had it since 2007 when I had replaced it with an Acer Aspire 5735. I swapped it back for a brand new Apple Mac Book Air, as he needed something newer and faster for his college work.
In brief, the Acer TravelMate 2420 is a 14" laptop with Intel Celeron M CPU, 512mb of memory, and a 40gb hard drive. Good basic spec with all the usual connections, and a DVD-RW as standard. I upgraded the memory to 2gb, the most it could support. It was purchased pre-installed with Windows XP Home Premium.
OK. I had an old laptop, a bit battered with cracks around the hinges, but it still worked. I cleaned it out and re-installed XP. At about that time, Microsoft confirmed that they would be pulling the plug on updates and support for XP on 14th February 2014. So I thought to keep it as a spare.
[irp]
Then, in February and March 2014, Computer Active magazine ran a series of articles, 'Windows XP Survival Guide'. Parts 4 and 5 were 'Switching to Linux' and 'Make Linux more like Windows'. With nothing to lose, I bit the bullet and so started my Linux journey, and the introduction to 'Free & Open Source Software'.
Following the articles, I installed Ubuntu 12.04 LTS, then the Xubuntu XFCE desktop, and finally installed the 'Windows 7 theme'. It looked good and had the familiar look and feel of the Windows 7 that I was used to on my second laptop.
Then, I found Distrowatch.com. This opened up a whole new world of opportunities. Looking at the Distrowatch 'hits' list, I decided to try Linux Mint 15. What a delight, the familiar look with none of the hassle, nor any cost. It took a while to come to terms with 'the terminal', but I had the time. Finally, along came 'It's FOSS' with news, tips, and tricks to help me understand what Linux is all about and to give support and information about what others are using Linux for in this great world we live in.
Over the last 18 months, I have installed a number of Linux distros (I learned the jargon too), and finally settled on LXLE 12.04.3 (now at 12.04.5). What a gem. Fast, simple, easy to maintain. With the age of the laptop, I had to stick with the 32 bit architecture. Using all the free open source packages to do everything that had previously cost me a fortune, all for nothing. That's what FREE means to me.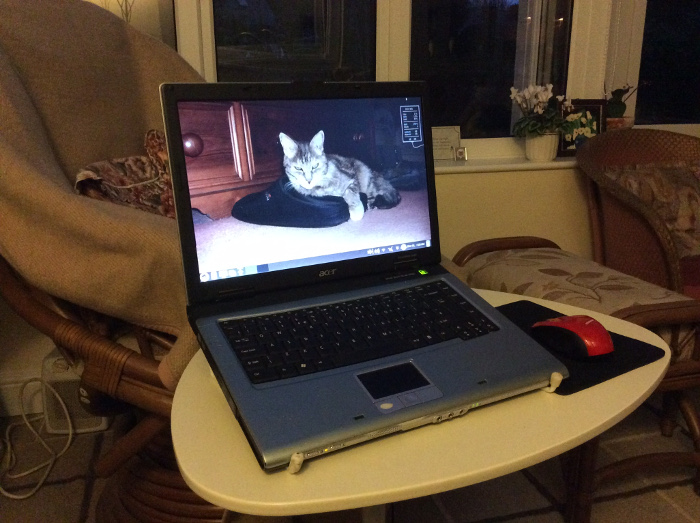 This is my workhorse computer, all of my routine daily tasks are done on this 13 year old Acer laptop. Like me, it might be past it's prime but it still capable of a good day's work.
This year, I have converted a further five laptops, of various makes, onto the Linux platform. A friend's Acer to LXLE, two neighbours' laptops to Linux Mint 17.2 xfce, my wife's Dell to LMDE v1 Cinnamon, and my own Acer Aspire 5735 to Linux Mint 17.3 'Rosa' Cinnamon. All run LibreOffice, Firefox, Thunderbird, Chromium, Brasero, and GIMP, giving them compatible software to those previously used in their Windows 7 or Vista environments.
I am enjoying my journey with Linux, proving to myself that no-one is too old to learn something new, and am looking forward to many more excursions down the FOSS way. (That's a play on words folks. The Fosse Way is an ancient Roman road in England, running 280 miles from Exeter in the South-West to Lincoln in the North-East).
For those already on a similar Linux journey, you will understand my enthusiasm for Linux and F.O.S.S. For those yet to join us, go for it, you won't be disappointed.
In the end, my thanks to It's FOSS, DistroWatch and ComputerActive magazine for giving me the information, support and confidence to embark on this wonderful journey.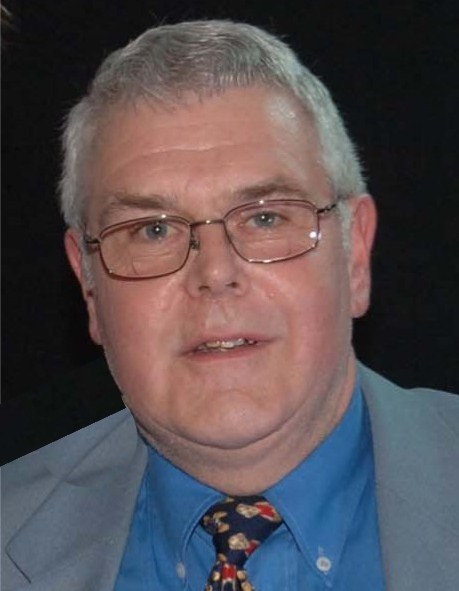 Roy Davies
A 70 years old former Production Engineer. I retired 15 years ago, having worked for 40 years for the motor industry in the UK.
The article was originally published in 2016 and has been updated since then. Roy notified me that his beloved laptop finally died.