When looking for a Linux computer, most people consider a laptop or a desktop. But there's a relatively new type of gadget in the same segment of the market, the mini PC.
Mini PCs, in my opinion, will take over traditional desktop computers for many users. A traditional desktop is bulky that takes up a lot of space with its fan running like a blower (it depends). Mini PCs, on the other hand, are tiny and compact. Barely 4″ or 5″ in size, they can be easily placed on a table.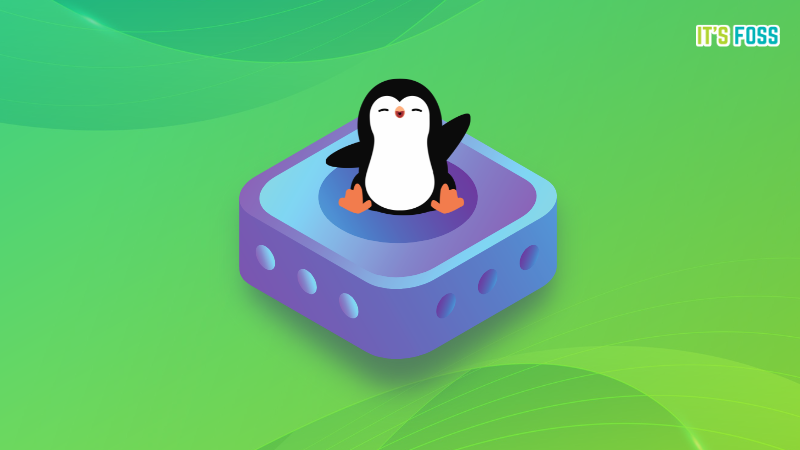 Moreover, these mini PCs are fanless, which is an added virtue. Of course, you can buy fanless regular desktops, but their space consumption is still an issue. I also find the mini PC cute in looks. If you're considering buying a new desktop PC and don't need to use it for serious gaming, I highly recommend buying a Linux-based mini PC.
Mini PCs are tiny but much more powerful than single-board computers like the Raspberry Pi. They can replace traditional desktops as their specs are on par with most desktops on the market.
If you're considering following my recommendation and buying one, you might wonder what options you have. Worry not. I'll list some of the best Linux mini PCs you can buy today.
Best Mini PCs Preinstalled with Linux
Please note that some of these gadgets are manufactured in small quantities and run out of stock periodically. Therefore some might not be available to order all the time, and you may have to wait for a little.
The list is not in any particular order of ranking. Some affiliate links may give us a small commission when you purchase at no extra cost to you. Please read our affiliate policy here.
1. Intel NUC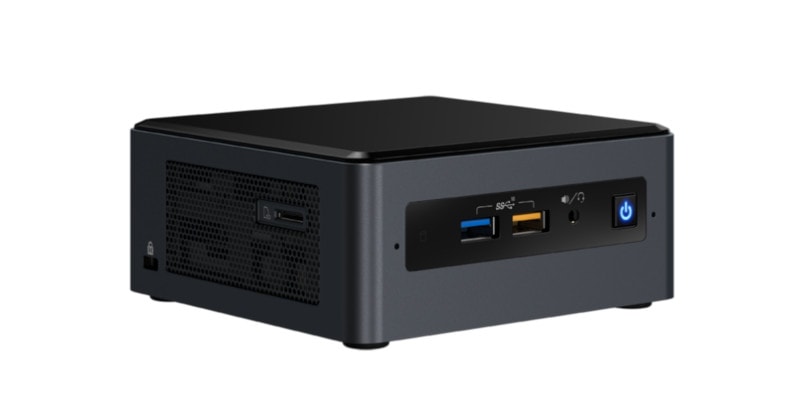 Most of the other mini PCs listed here are based on Intel's NUC – so it's worth mentioning it as one of the alternatives. It may not have Linux built in, but you can choose to install Linux on it. So it makes for an excellent Linux-based mini PC.
You can either opt for a full-fledged mini PC or get a NUC board at a lower price to DIY (similar to a Raspberry Pi).
Intel NUC 11 Pro Specifications Overview
Intel 11th gen processor
Radeon Vega Graphics
Memory up to 64 GB
HDMI port
USB Type-C port
2 LAN ports
M.2 SSD
WiFi 6 & Bluetooth
The specifications will differ depending on what NUC product you're going with. We recommend you check out all the NUC mini PCs on their official site.
Price
It starts at 300 USD (approx), but depending on what you choose (an NUC kit board or a mini PC), it can be in the range of $1000.
2. Meerkat by System76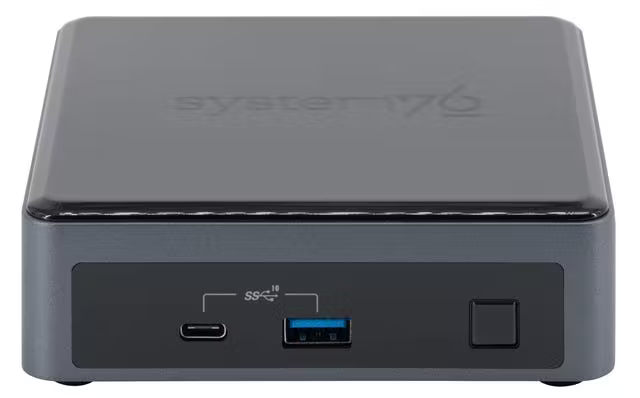 System76 is a computer manufacturer exclusively dealing with Ubuntu-based desktops, laptops and servers.
Meerkat is their mini PC offering with Pop!_OS pre-installed. There's also a short and tall variant where the storage options differ. Let's take a quick look at its specifications:
Specifications Overview
Processor: Intel i3/i5/i7
Up to 2 TB of storage (M.2 SATA SSD)
Up to 64 GB RAM
Intel UHD Graphics
4″ x 4″ in size
WiFi 6
1 Gb NIC
2 USB 3.0 ports, 1 x USB Type-C
Price
It starts at $474.
3. Star Labs Byte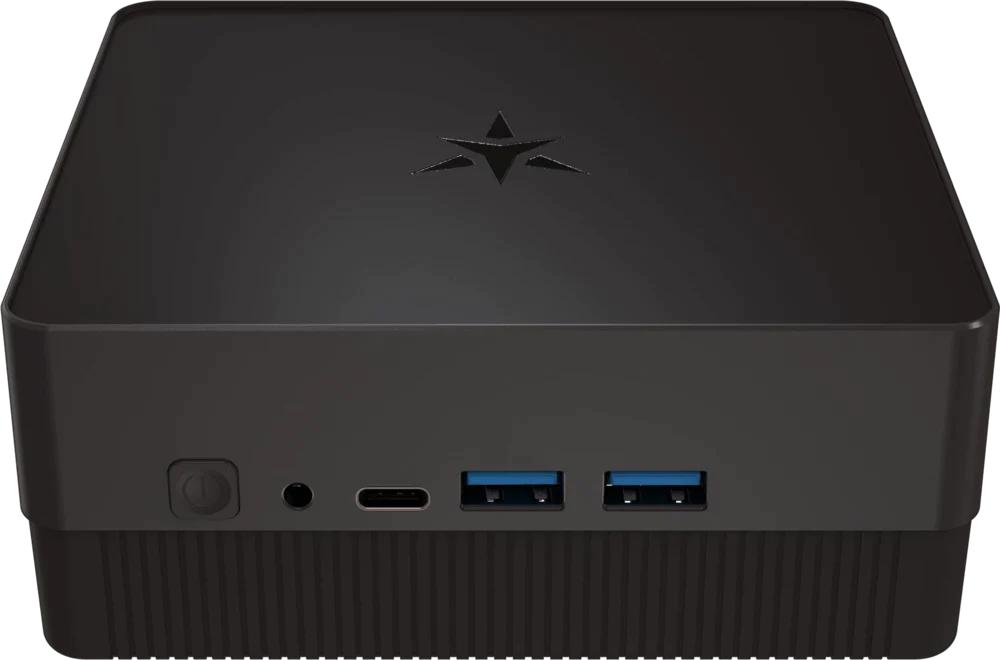 Want a Ryzen-based mini PC? Byte by Star Labs is a wonderful offering that packs in powerful specifications.
You get a range of linux distros to have pre-installed when ordering it. Not to forget, this mini PC supports coreboot open-source firmware that provides you more control.
If you did not know, Star Labs specializes in making hardware with Linux. So, it is a good option.
Specifications Overview
Processor: Ryzen 7
RAM: up to 64 GB
Storage: Up to 6 TB SSD
Graphics: AMD Radeon
Operating system: Ubuntu, elementary OS, Manjaro, MX Linux, Zorin OS, Linux Mint
Pricing
Star Labs Byte can be a little expensive for some considering it features Ryzen 7 as its base configuration.
It starts at $793 and goes up as you customize the hardware.
4. DeskMini UM350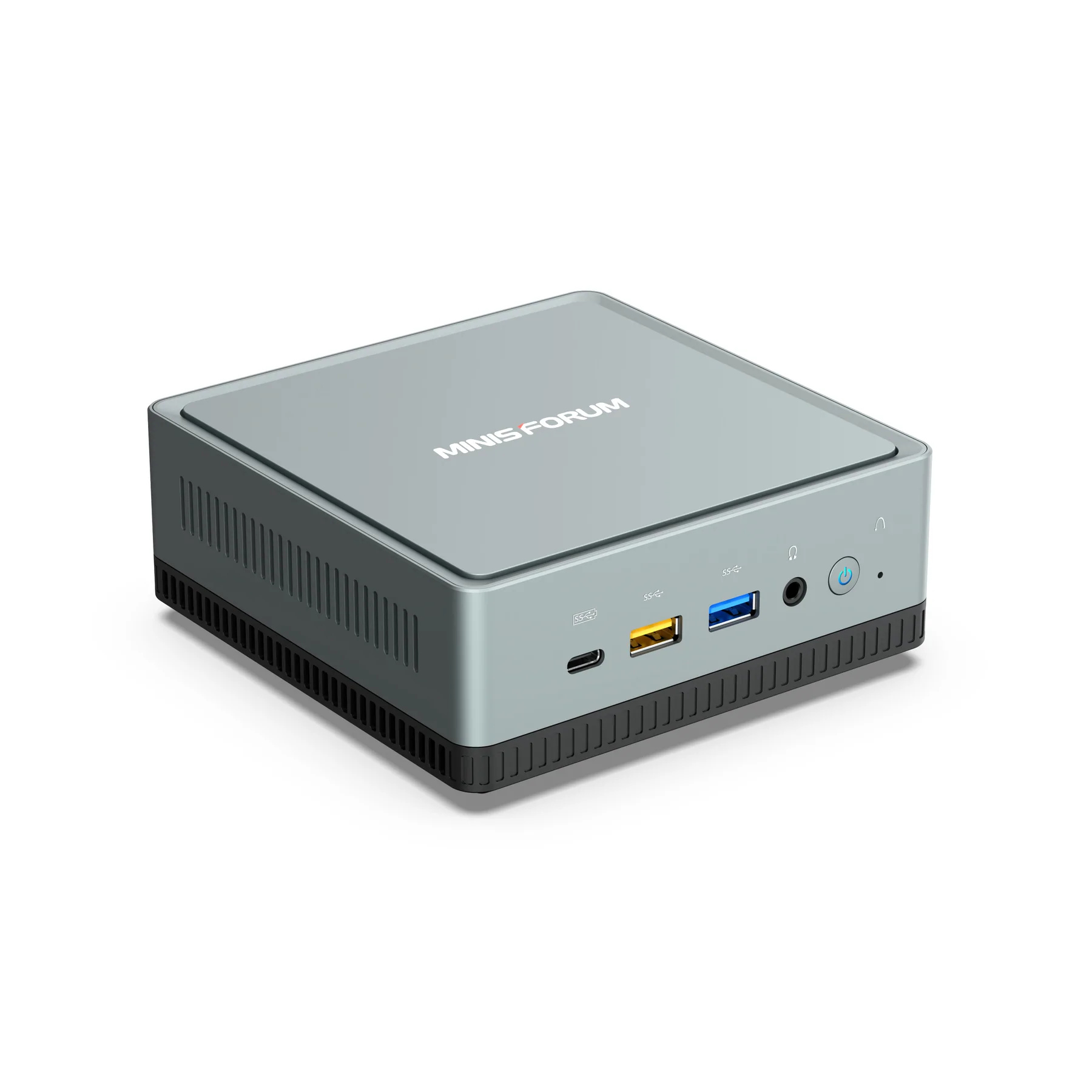 Minisforum provides a variety of mini PCs. You can opt for high-end ones and install Linux on it, or try DeskMini UM350.
DeskMini UM350 is a Manjaro-powered mini PC powerful enough for most users. If you are looking for something to work well with Manjaro Linux, this can be an option. Of course, you can change the distribution and experiment as per your use-case.
Specifications Overview
Ryzen 5
Radeon Vega 8 Graphics
Up to 16 GB RAM
Up to 512 GB SSD
Different power adapters offered
Price
Compared to other options, Miniforum DeskMini is an affordable option.
It starts at $299 for 8 GB RAM + 128 GB SSD configuration.
5. OnLogic CL100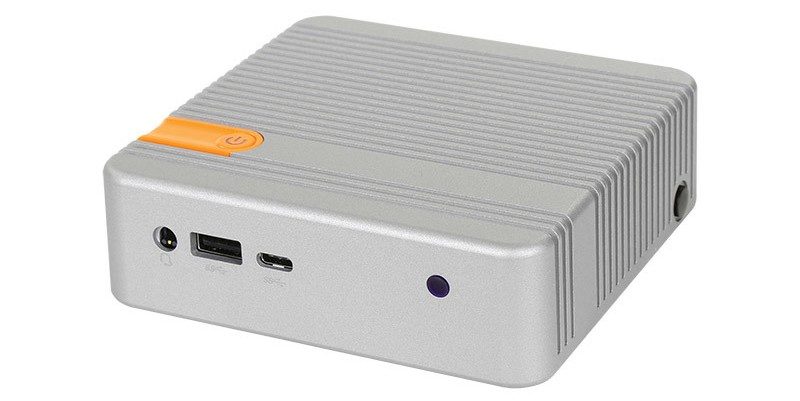 CL100 is a fanless, dustproof, industrial mini PC from OnLogic (previously known as Logic Supply). Ubuntu is offered as the main operating system on it.
CL100 can be configured according to your requirements but this means the price will go up if you go for a high-end hardware configuration. It also has two years' limited warranty.
You might want to install the operating system yourself as they do not offer latest Ubuntu desktop as pre-configured options when updating this article.
They also offer customized Intel NUC options. However, no pre-installed Ubuntu offered for those configurations. You can explore more if you like.
Specifications Overview
Processor: Intel Celeron N3160 or Pentium N3710
RAM: Minimum 2 GB
Storage: Minimum 32 GB SSD
Operating system: Ubuntu Server or Windows
Pricing
Starts at $527.
6. TUXEDO Nano Pro Gen 11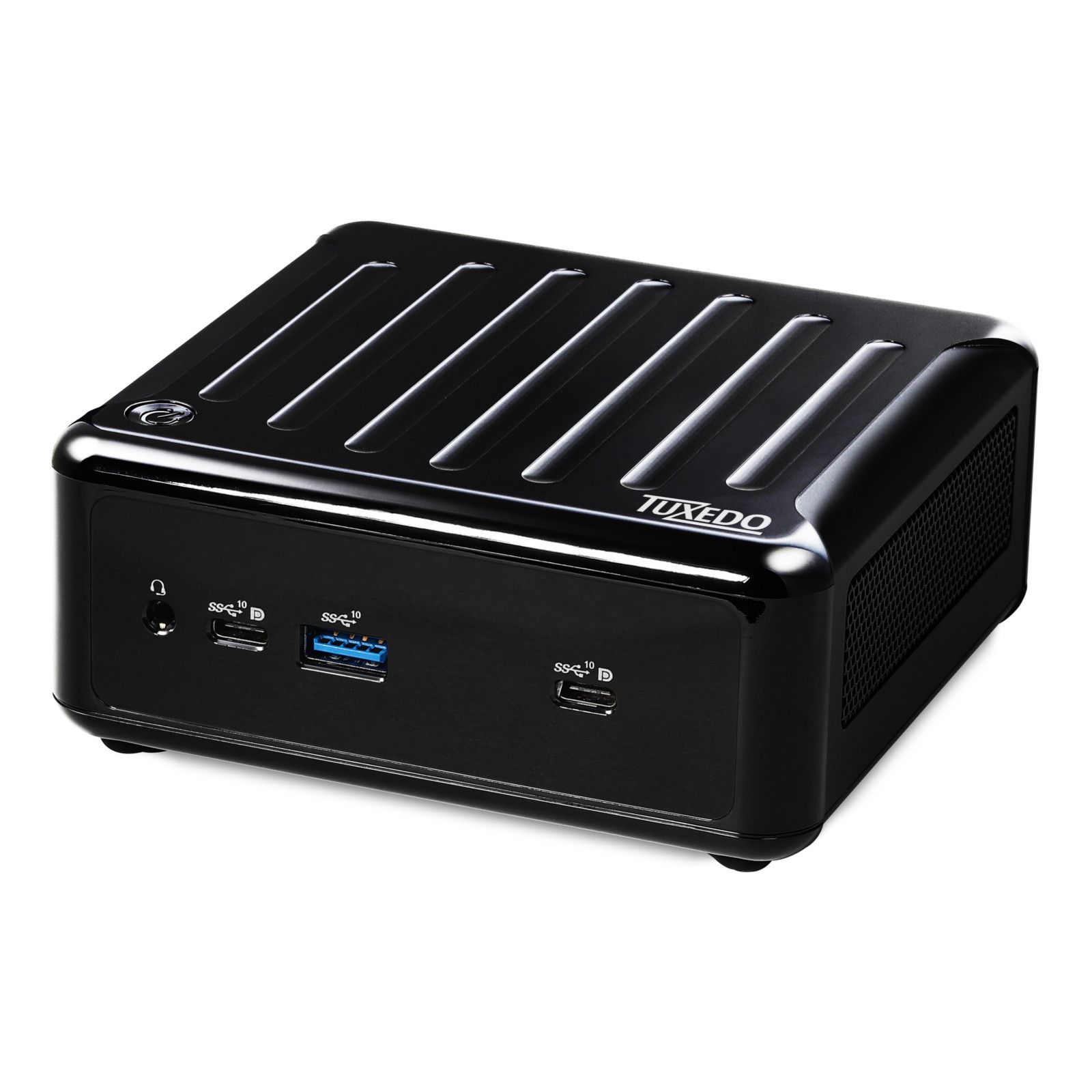 To give you a brief, TUXEDO computers help you build custom PCs and notebooks.
TUXEDO Nano Pro is a Linux-based mini PC (comes with Ubuntu or TUXEDO OS).
You may have newer/other options with Intel processors. But, this particular model features Ryzen processors (4000 and 5000 series)
You can go with Ryzen 3 to Ryzen 7 as per your requirements. The mini PC comes with a two-year warranty.
Specifications Overview
Processor: Ryzen 3/5/7 5300U/4500/4800
GPU: AMD Radeon Graphics
5 x USB 3.0 ports
Up to 64 GB of RAM
M.2 SSD slot
WiFi 6 & Bluetooth 5.2
2 x HDMI2.0a 4K capable
Price
It starts at 730 Euros for the base configuration and goes up according to the hardware specs you choose.
7. Slimbook ONE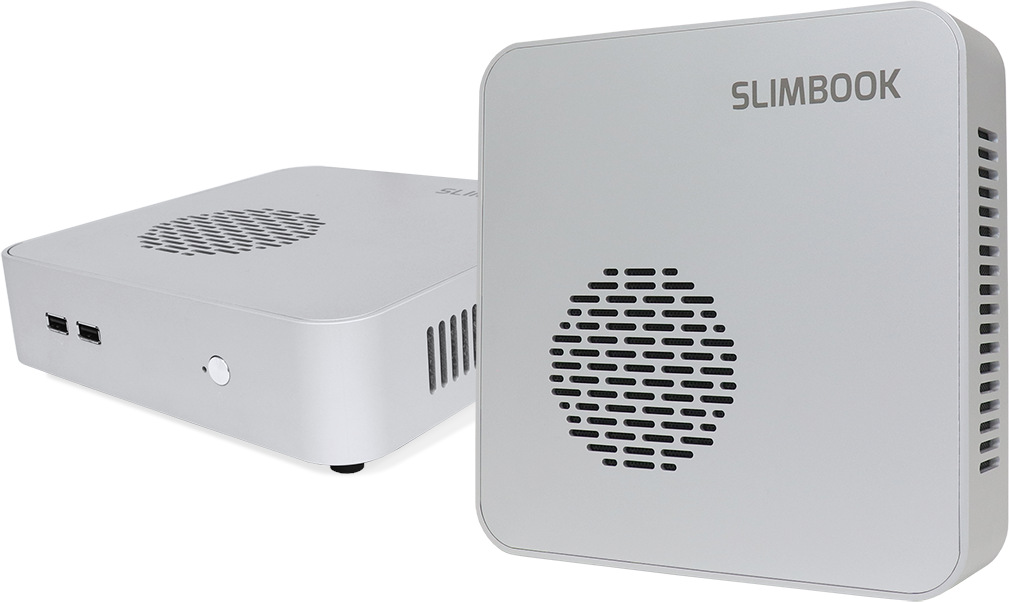 ONE is a compact Linux-based mini PC that packs in a lot of power with Ryzen 7 and Ryzen 9 options.
Originally it launched with Intel processor variants. This could always change with time and availability.
With M.2 SSD storage support up to 2 TB and the option to crank up the HDD storage to 2 TB, this should be a great mini PC. It can be coupled with up to 64 GB of RAM and is 4K-ready, with an HDMI port available as well.
You can choose to have a Linux OS pre-installed (Ubuntu, OpenSUSE, Manjaro, Pop!_OS, etc.)
Specifications Overview
Ryzen 7 4000 or Ryzen 9 5000 series processor
GPU: AMD Radeon Graphics
Up to 64 GB RAM
M.2 SSD up to 2 TB
HDD up to 2 TB
Bluetooth 5.0
WiFi 6
HDMI port
USB 2.0 (x2), USB 3.0 (x2) & USB Type-C (x1)
Price
The base configuration starts at 499 Euros.
8. Entroware Aura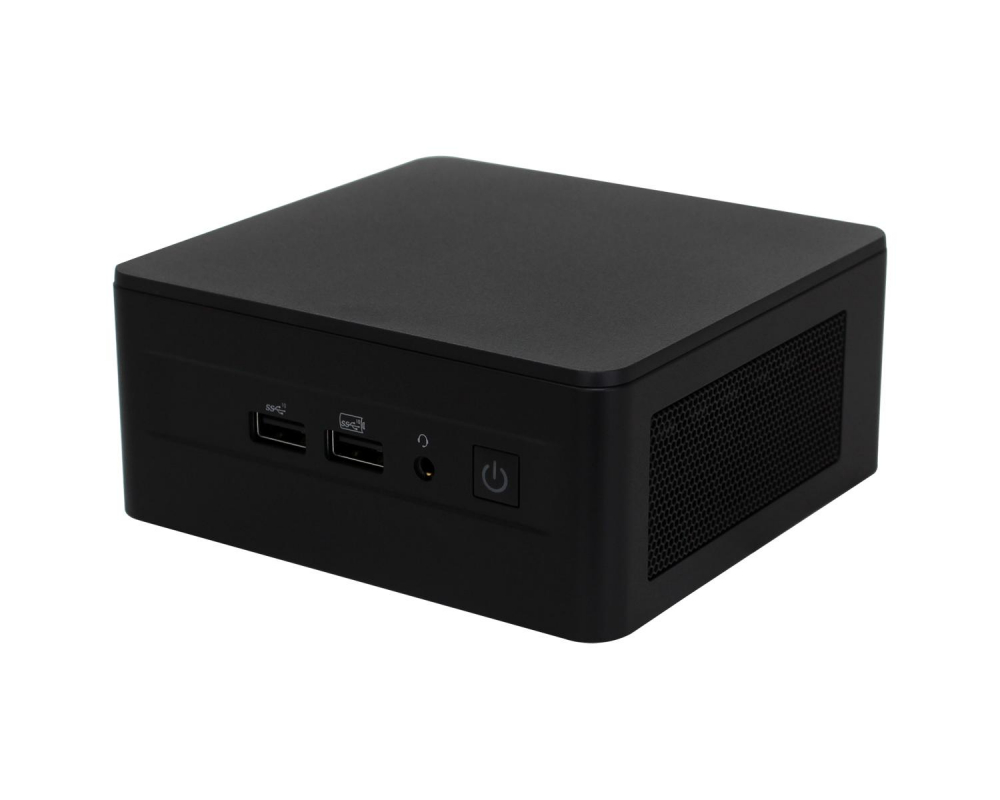 If Slimbook's ONE didn't impress you enough and you're looking for more computing power, Entroware's Aura will be a perfect fit.
It also offers an Intel 12th gen processor (i5 or i7). In addition to that, you get the option to crank the RAM up to 64 GB at 3400 MHz. If that wasn't enough for a Linux mini PC, you can add an SSD of up to 2 TB (M.2 or SATA). Fret not, it also supports additional HDD storage – if you need.
You only get the option to have Ubuntu GNOME LTS or Ubuntu MATE pre-installed.
Not just latest and great Intel processors, it provides a 3 year warranty out of the box.
Specifications Overview
Intel 12th gen (i5 or i7)
DDR4 RAM up to 64 GB @ 3200 MHz
SSD storage up to 2 TB (SATA/M.2)
Additional HDD storage up to 2 TB
WiFi & Bluetooth
USB 3.1 Gen 2 (x4)
Micro SD card slot
HDMI port
Price
This mini PC starts at 789.99 Pounds.
What's your pick?
I have deliberately not included the Raspberry Pi or other Linux microcomputers such as Intel's Compute Stick. This is because I don't think micro-computers fall into the same category as mini PCs.
What do you think? Are you tempted to replace your desktop with a mini PC? Is there another player that I missed from this list of best Linux-based mini PCs? Do share your views.