Purism recently announced the final specs for its Librem 5 smartphone. This is not based on Android or iOS – but built on PureOS, which is an open-source alternative to Android.
Along with the announcement, the Librem 5 is also available for pre-orders for $649 (as an early bird offer till 31st July) and it will go up by $50 following the date. It will start shipping from Q3 of 2019.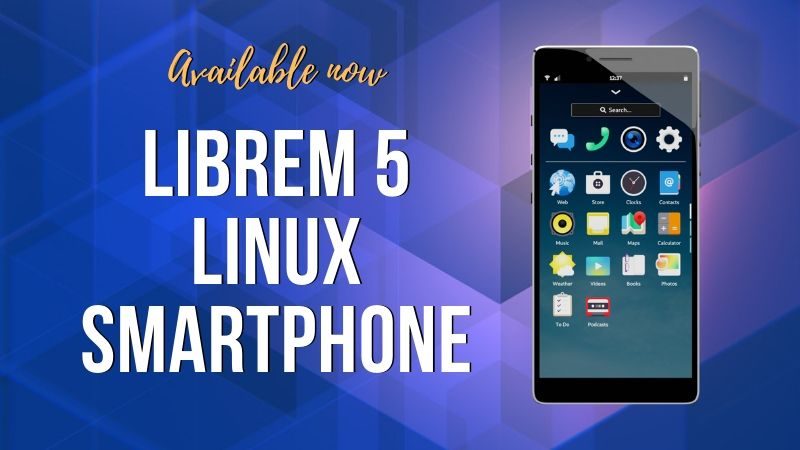 Here's what Purism mentioned about Librem 5 in its blog post:
We believe phones should not track you nor exploit your digital life.
The Librem 5 represents the opportunity for you to take back control and protect your private information, your digital life through free and open source software, open governance, and transparency. The Librem 5 is a phone built on PureOS, a fully free, ethical and open-source operating system that is not based on Android or iOS (learn more about why this is important).
We have successfully crossed our crowdfunding goals and will be delivering on our promise. The Librem 5's hardware and software development is advancing at a steady pace, and is scheduled for an initial release in Q3 2019. You can preorder the phone at $649 until shipping begins and regular pricing comes into effect. Kits with an external monitor, keyboard and mouse, are also available for preorder.
Librem 5 Specifications
From what it looks like, Librem 5 definitely aims to provide better privacy and security. In addition to this, it tries to avoid using anything from Google or Apple.
While the idea is good enough – how does it hold up as a commercial smartphone under $700?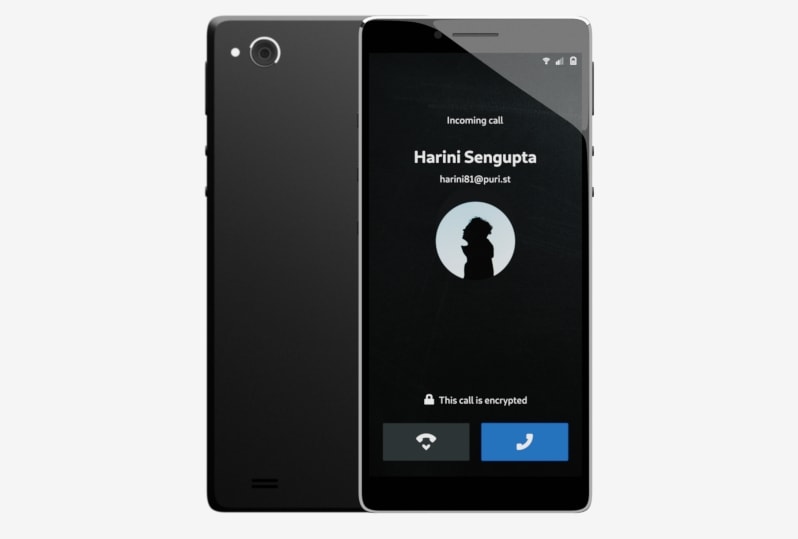 Let us take a look at the tech specs: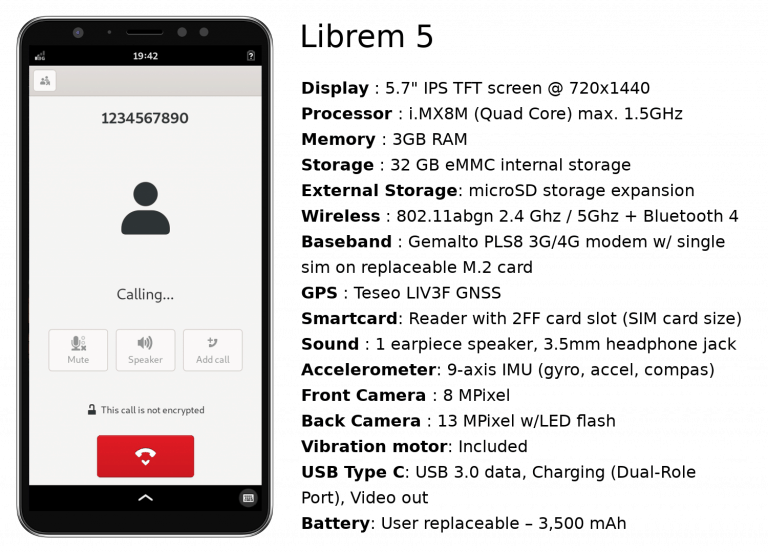 On paper the tech specs seems to be good enough. Not too great – not too bad. But, what about the performance? The user experience?
Well, we can't be too sure about it – unless we use it. So, if you are pre-ordering it – take that into consideration.
Lifetime software updates for Librem 5
Of course, the specs aren't very pretty when compared to the smartphones available at this price range.
However, with the promise of lifetime software updates – it does look like a decent offering for open source enthusiasts.
Other Key Features
Purism also highlights the fact that Librem 5 will be the first-ever Matrix-powered smartphone. This means that it will support end-to-end decentralized encrypted communications for messaging and calling.
In addition to all these, the presence of headphone jack and a user-replaceable battery makes it a pretty solid deal.
Wrapping Up
Even though it is tough to compete with the likes of Android/iOS smartphones, having an alternative is always good. Librem 5 may not prove to be an ideal smartphone for every user – but if you are an open-source enthusiast and looking for a simple smartphone that respects privacy and security without utilizing Google/Apple services, this is for you.
Also the fact that it will receive lifetime software updates – makes it an interesting smartphone.
What do you think about Librem 5? Are you thinking to pre-order it? Let us know your thoughts in the comments below.