Paper is a GTK and icon theme inspired by Google's Material design guidelines. It is developed by Sam Hewitt, the man behind Moka Project. Moka has always been in the list of best themes for Ubuntu and looking at Paper, I can say that this is surely going to be listed as one of the best GTK themes for Ubuntu Linux.
I am not going into the details of Material Design, but if you have used Android Lolipop or later version, you have already used Material Design. The new flat, minimalist approach became a design trend and Paper brings the same look to desktop Linux.
Install Paper theme in Ubuntu based distributions via PPA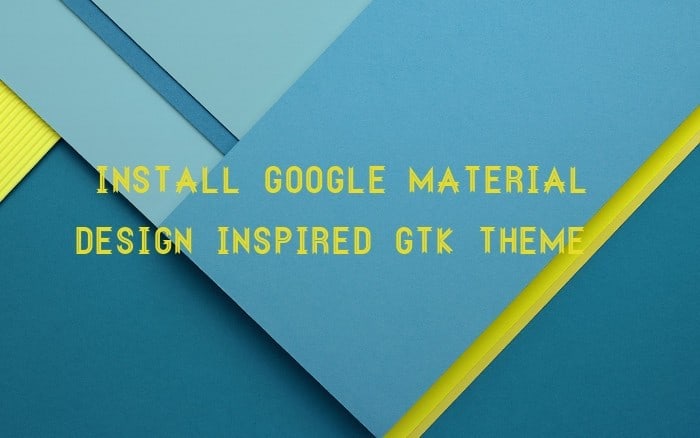 Sam has a dedicated PPA for installing Paper icons and theme for Ubuntu based distributions. I recommend that you use this PPA instead of downloading the theme because you'll be getting the updates on the themes regularly.
This PPA is available for Ubuntu 16.04, Ubuntu 15.10, Ubuntu 14.04, Elementary OS Freya, Elementary OS Luna, Linux Mint 17, Linux Mint 16 and other Linux distributions based on Ubuntu.
Open a terminal and use the following commands:
sudo add-apt-repository ppa:snwh/pulp
sudo apt-get update
sudo apt-get install paper-gtk-theme paper-icon-theme
Download Paper GTK and icon theme for other Linux distributions
If you do not want to use the PPA if you are using other Linux distributions such as Fedora or Arch Linux, you can download the themes and icons manually. As I said previously, you won't get the updates automatically this way.
Using Paper themes and icons
I hope that you know how to change or install themes in your respective Linux distributions. If you are not unaware of it, below are few tutorials that could help you to install new themes:
Here is what Paper theme looks like
Since I am using Elementary OS Freya these days, here are some of the screenshots of how Paper theme and icons look like in Elementary OS Freya. I have used a wallpaper with Material design look so that it blends well with the icon and themes.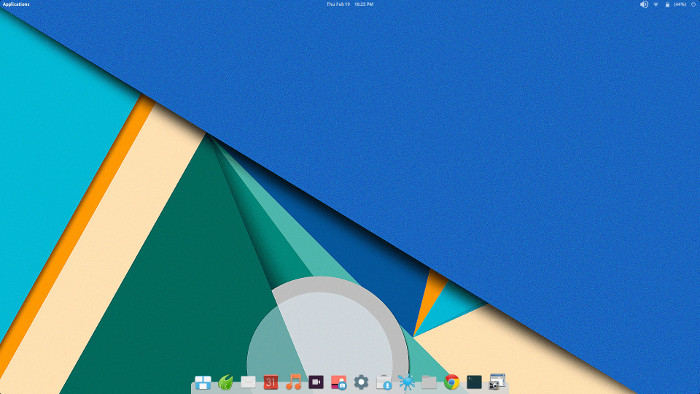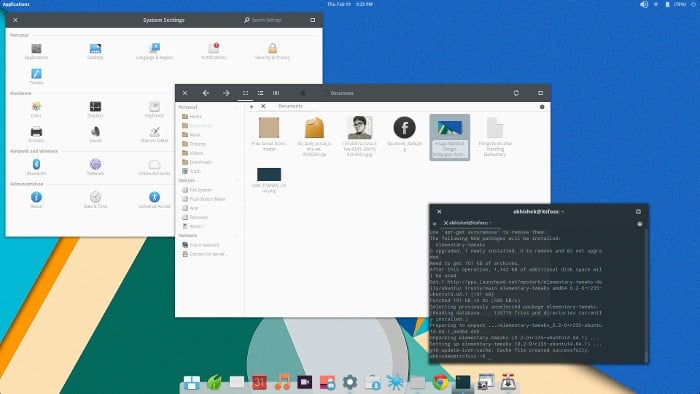 And this is how Paper theme and icons look like in Ubuntu 16.04: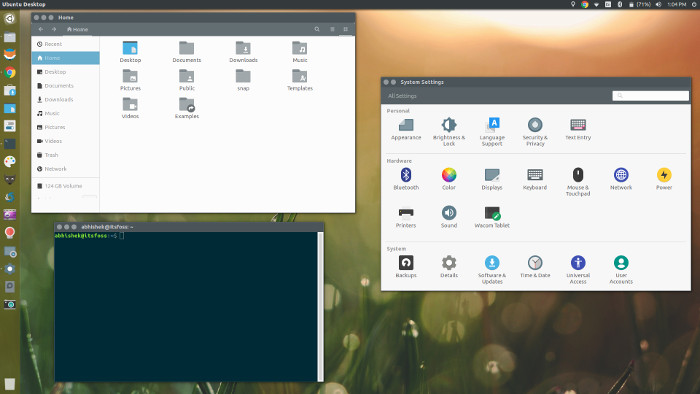 How do you find this Material design inspired Paper theme? If you did use it, do share the screenshot of your desktop with rest of us here.