Brief: This tutorial shows the steps to install the third-party elementary Tweaks tool for tweaking the look and feel of various elementary OS releases.
When it comes to elementary OS, it is very restrictive about what you can change in the looks and experience of the system.
This is by design. The creators of elementary OS are too protective about creating an ecosystem where its users are more into doing things with their system rather than doing things to their systems.
The system settings in the elementary OS gives you some options but it's not very exhaustive.
Using elementary Tweaks you can enable double click in Elementary OS or add minimize button in Elementary OS. It gives lots of other tweaking options in elementary OS. You can compare it to GNOME Tweak Tool for GNOME and Mate Tweak for Mate desktop.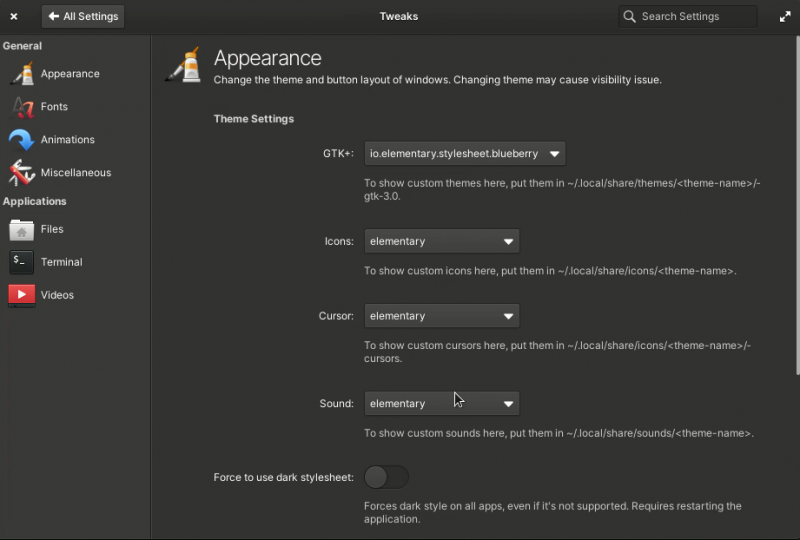 In this tutorial, you'll learn to install elementary Tweaks in various versions of elementary OS. This is because there are separate PPAs for different versions of elementary OS.
Step 1: Enable PPA (if not already enabled)
Starting with elementary OS 0.4 Loki, PPA is disabled by default in elementary OS. You can't go on using PPA without a little tweak. elementary OS team doesn't want inexperienced users to go on installing third party apps and end up with a broken system. This is why installing applications in elementary OS Loki has become slightly complicated.
Don't worry, enabling PPA in elementary OS is really not a big deal. Open a terminal (Super key+T) and use the following command to enable PPA:
sudo apt install software-properties-common
Step 2: Install Elementary Tweaks on elementary OS
There are two different PPAs available for different elementary OS versions.
Installing Elementary Tweaks on elementary OS 6
For Ubuntu 20.04 based elementary OS 6, the Elementary Tweaks has been renamed to Pantheon Tweaks.
Pantheon is the desktop environment used by elementary OS. I think it is done to avoid confusion as many users could believe that Elementary Tweaks is an official tool from the developers of the distribution which is clearly not the case here.
Anyway, to install the Tweak tool in Odin, use the following commands one by one:
sudo add-apt-repository ppa:philip.scott/pantheon-tweaks
sudo apt update
sudo apt install pantheon-tweaks
Installing Elementary Tweaks on elementary OS 5, 5.1 and 4
For elementary OS 4, 5 and 5.1, you have another PPA that allows the installation of elementary Tweaks.
Use the following commands to install it using this PPA:
sudo add-apt-repository ppa:philip.scott/elementary-tweaks
sudo apt-get update
sudo apt-get install elementary-tweaks
Where is elementary Tweaks?
After installing elementary Tweaks, you should be able to see it under the System Settings application: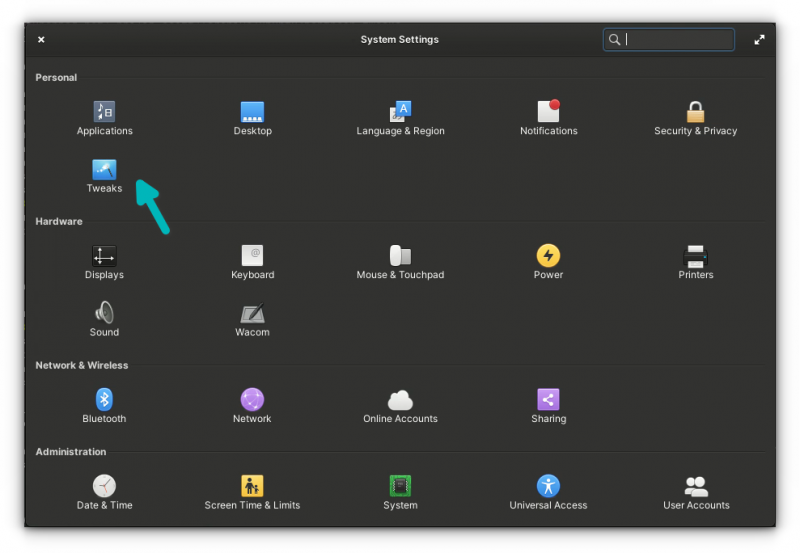 That's it. I hope you find this tutorial helpful in installing elementary Tweaks tool. Questions or suggestions? Please feel free to ask.