I often get DRM-free eBooks from Humble Bundle. Sometimes the e-books are downloaded in .mobi format. This MOBI format is useful if you what to transfer these ebooks to Kindle from your Linux desktop.
If you try to read a mobi book in Ubuntu with the default document viewer, you'll see an error that this type of document cannot be opened.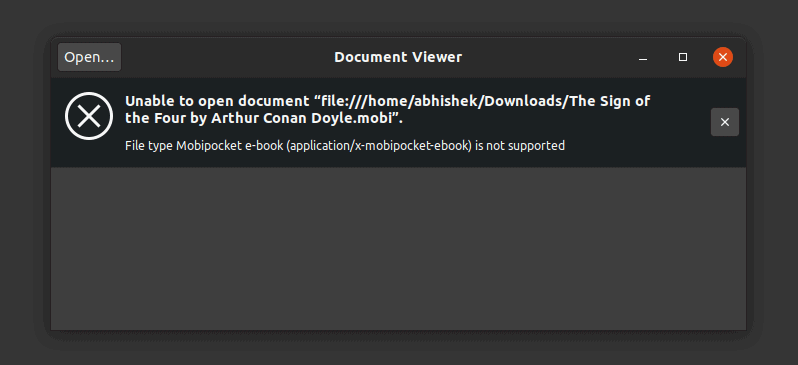 Don't worry. I am going to show you how to read .mobi files on Ubuntu and other Linux distributions.
Install FB Reader application
You'll need a dedicated application here. There are several eBook readers available for Linux.
I'll recommend FB Reader. It is a cross-platform application available for free on Linux, Windows, macOS and even on mobile devices.
It is also available in the official repositories of many Linux distributions.
To install FB Reader, open Ubuntu Software Center and search for FB Reader. And then click on E-Book Reader to install it. It is called E-book reader in Ubuntu. Don't ask why!

Alternatively, you can install it in the terminal using the following command:
sudo apt install fbreader
How to open a MOBI file with FB Reader
Follow the steps below to open .mobi file with FB Reader:
Go to the mobi file and right click on it and select Open With Other Applications. Now choose View All Applications.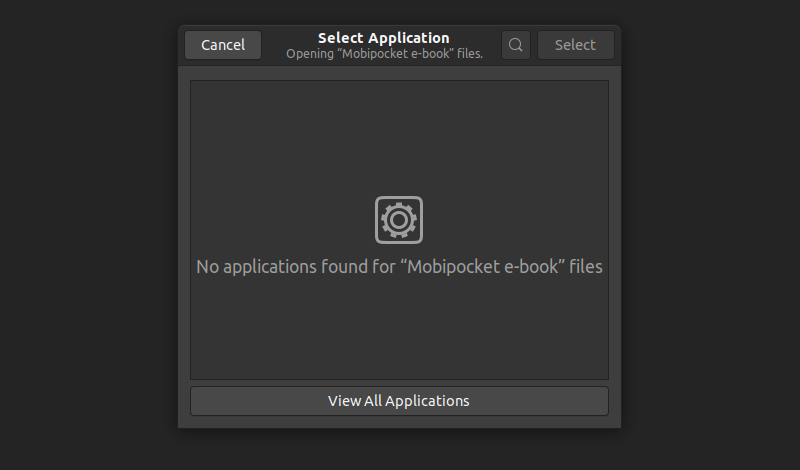 And in here, choose E-Book Reader from the list of available applications.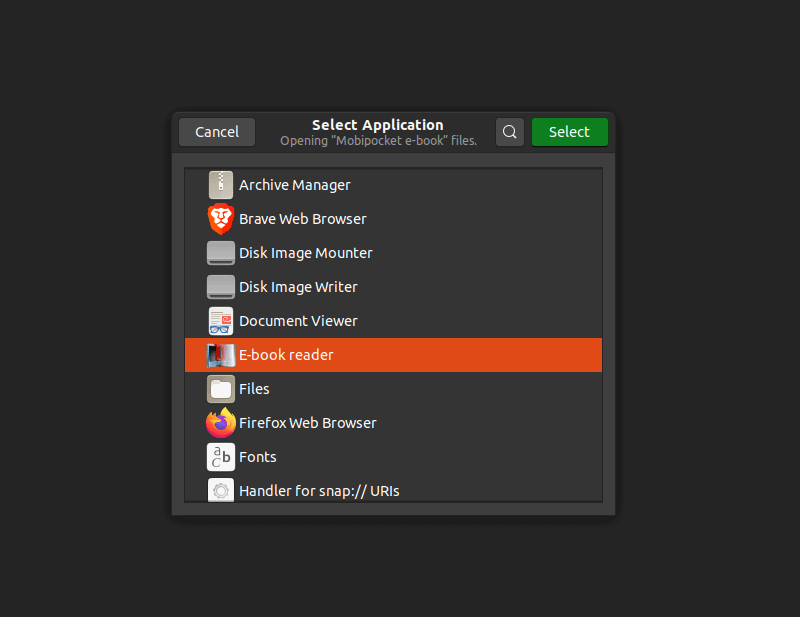 From now onwards when you double click on a .mobi file, it will be opened in FB Reader.
Another good and modern eBook reader is Foliate. It provides a kindle-like reading experience on Linux desktop.
If you're looking for more than just a reader and want to manage your eBook library, Calibre is the application for you.
Don't you think the default document reader in Ubuntu should have been potent enough to read various file formats and we need not have to install a new program to read .CBR files or .mobi files? What you say?