The Green Recorder project is discontinued and it is no longer developed. You should not use it anymore. Try using SimpleScreenRecorder instead.
A new version of the Linux screen recorder, Green Recorder has been released. Green Recorder 3.0 which is built using Python, FFmpeg and GTK+3 comes along with many new features and updates. 
Green Recorder: A screen recorder for Linux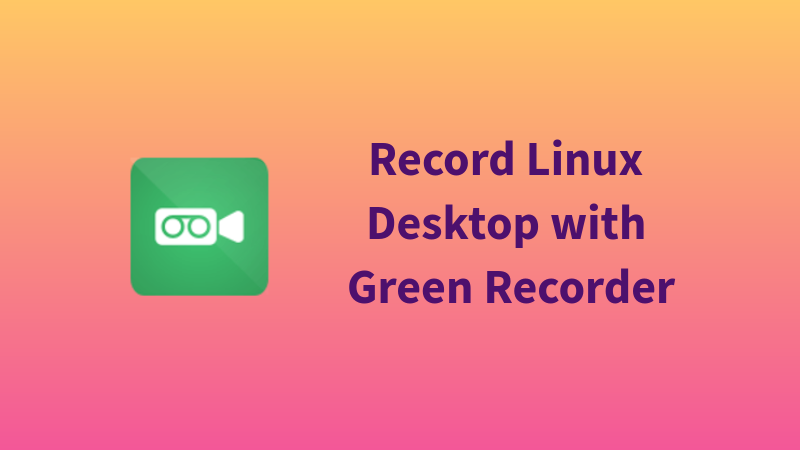 Green Recorder is a simple desktop recorder for Linux distributions. You can use it to record audio and video on almost every Linux interface. Released under GPL 3, it now also supports Wayland.
Green Recorder 3.0 supports avi, mkv, mp4 nut and gif. Wayland's GNOME session supports only WebM. The user can choose the audio input source from a list as well as can set default values from the preference window.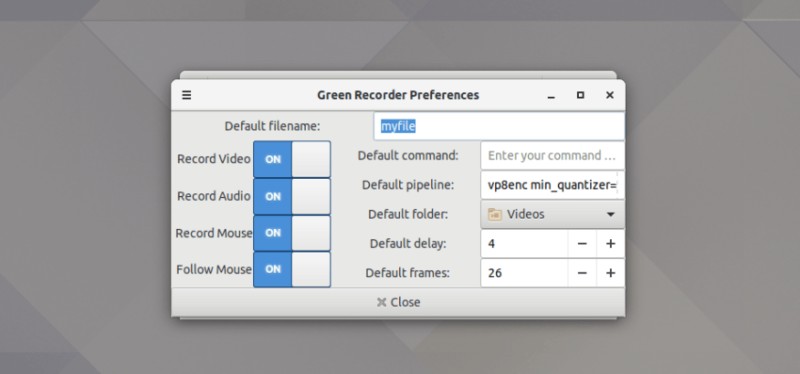 It has a D-Bus API that is used to connect to the GNOME Shell inbuilt screencasting tool used to record videos. An instance of FFmpeg is launched in the background when recording audio. The two files are then merged into the WebM file when recording is finished.
As for GIF format, Green Recorder records the video as a raw video and then generates the GIF image from it. This lets you have an optimized GIF image size that is better than the normal FFmpeg recording. For Xorg audio and video, it uses FFmpeg.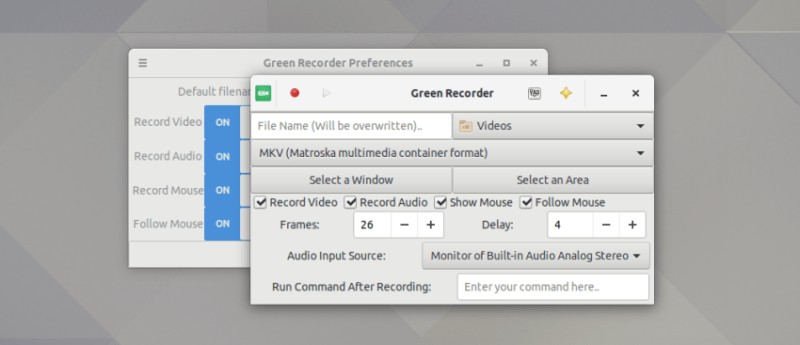 By default, Green Recorder uses the V8 encoder on Wayland only. This is because of the CPU and RAM consumption issue with the V9 encoder in GNOME Shell.
[irp posts="15960″ name="Best GIF Recorder Tools For Linux In 2017″]
New Features in Green Recorder 3.0
Below is a list of some of the updates and new features published in the release.
GIF format support is now available! The image size is more optimized and better than the normal FFmpeg recording with GIF.
Ability to choose the audio input source.
Preferences window added to allow setting default values. The default Wayland pipeline can now be edited from there.
The graphical user interface has been reorganized
A play button has been added to easily enable playing the recorded video. This depends on xdg-open.
An improved FFmpeg detection on Xorg
Introduced a better detection method for the running display server, adding the possibility to support other servers in the future with no problem.
Installing Green Recorder in Ubuntu based Linux distributions
If you have the old Green Recorder and need to upgrade, you will need to add another PPA for the old Green Recorder PPA is no longer used to distribute updates.
Green Recorder 3.0 can be installed from the following PPA:
sudo add-apt-repository ppa:fossproject/ppa
sudo apt update
sudo apt install green-recorder
Installing Green Recorder in other Linux distributions
You can find the installation instructions for other Linux distributions as well as the source code on the GitHub repository of Green Recorder: