Firefox Send has been discontinued by Mozilla.
Mozilla Firefox has announced the stable release of its free and encrypted file sharing service Firefox Send. Learn more about it.
Imagine you went to a social gathering your friends, family or colleagues. You took a bunch of photos and now everyone is asking you to share those photos. What are your options?
You can share photos via WhatsApp but they will be compressed. Sharing the photos as document (to preserve quality) might confuse people.
You can copy everything to a USB key and give the USB to others. This is so 'early 21st century' and with a risk of not getting your USB key back.
You can use a cloud service like Dropbox or Google Drive but it would consume your limited cloud storage.
This is where file sharing services come into play. There are a few popular services already around but that hasn't stopped Mozilla from releasing its own encrypted file sharing program: Firefox Send.
Firefox Send: Easily share files of up to 2.5 GB in size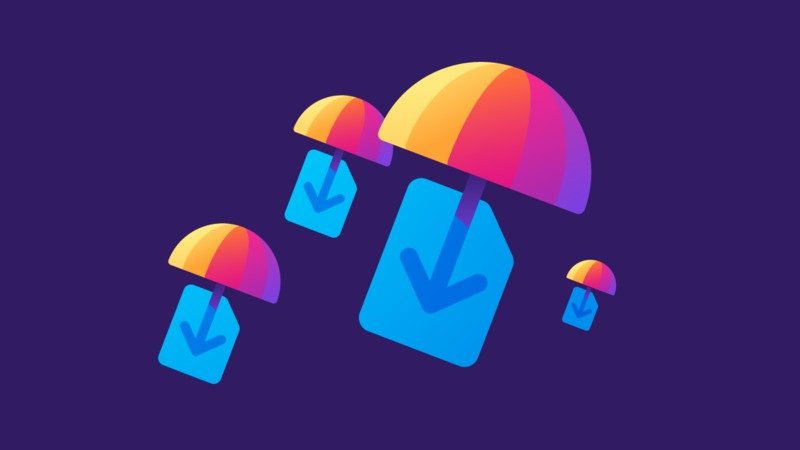 Mozilla Firefox, the privacy oriented open source web browser, has announced the availability of Firefox Send.
It's a free file sharing service that allows you to share files up to 2.5 GB in size with end to end encryption.
You can send files up to 1 GB without any sign up but if you are logged into your Firefox Account, you can send files up to 2.5 GB.
Sharing files is easy. You just need to drag and drop or upload it on Firefox Send web-page.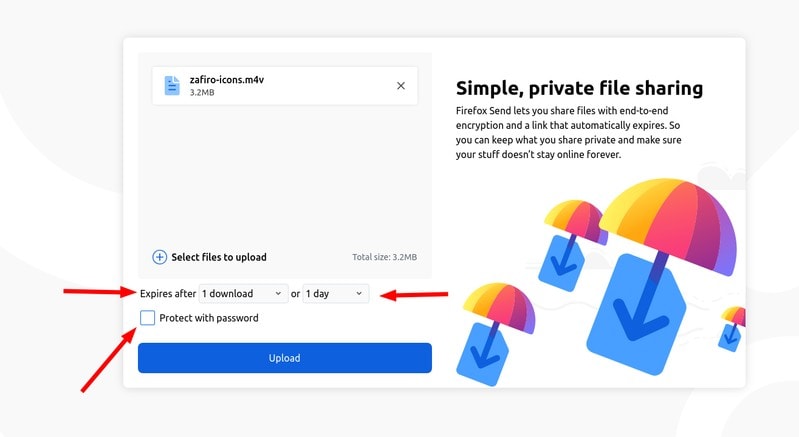 With Firefox Send, your files don't stay stuck in the cloud indefinitely. When you upload a file, it gives you three options:
Limit the number of downloads
Or set the expiration day of your link (max 7 days)
Optionally, you can password protect your shared link (so that even if unintended person gets the link, your files cannot be downloaded without password)
By default, the links expire after one download or one day.
Once you upload the files, you get the shareable link. You can give this link to the person with whom you would like to share your files.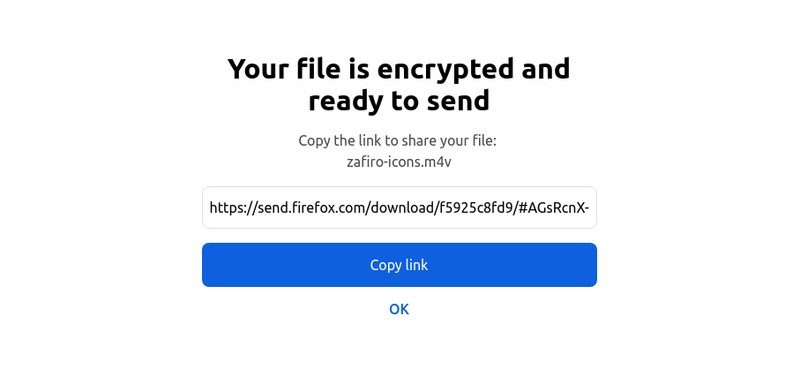 Perhaps this video could explains things more clearly.
Do you like it?
Firefox Send is nice little service with its heart in the right place. With its Android app coming soon, it has the potential to becomes an essential file sharing service. What do you think?
If you are a privacy concerned person and prefer encrypted services and applications, you may also check Tutanota and Standard Notes.