Brief: Popular Linux distribution Fedora has a new release. Latest version Fedora 26 brings out GNOME 3.24.2 for the visual changes and packs several other changes under the hood. Fedora 26 also introduces a new Fedora spin based on Lxqt.
[irp posts="27525″ name="Fedora 28 Released! Here are the New Features"]
Fedora 26 is here! And for a change, it's been released on the promised date. I don't remember the last time when a Fedora version was released on schedule so this is definitely a welcome change.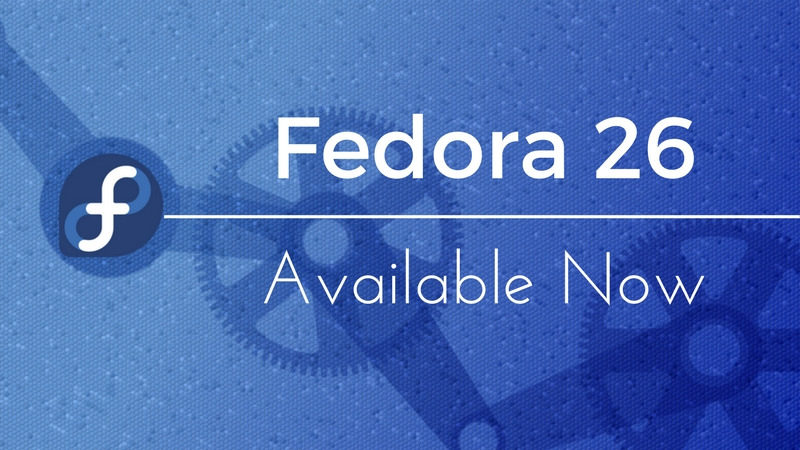 If you don't know already, Fedora is one of the most popular and widely used Linux distribution. It is a community driven project by Red Hat, the billion dollar Open Source company. Fedora comes in three versions namely Workstation (for desktop), Server and Atomic (for containers).
Fedora Workstation uses GNOME as the default desktop environment but provides other spins based on KDE, Xfce, Cinnamon, MATE etc.
Let's look at the new features Fedora 26 brings for us.
Fedora 26 features
You can take the desktop tour of Fedora 26 GNOME in the video below. Do subscribe to our YouTube channel for more Linux videos.
Here are the important new changes in Fedora 26:
Default desktop environment GNOME 3.24.2 brings nightlight feature to Fedora. Weather information is in the notification area.
Linux Kernel 4.11.8
GCC 7 (though not all packages have been compiled with GCC 7)
Other major package updates: DNF 2.5, Python 3.6, Golang 1.8, Ruby 2.4, Boost 1.63, OpenSSL 1.1.0
Python Classroom: A special Fedora spin for teachers and instructors to use Fedora in their classrooms or workshops for teaching Python
Chinese input improvement
Improved systemd integration
SSSD fast caching is now enabled by default
many under-the-hood improvements, like better caching of user and group info and better handling of debug information
The complete changelog of Fedora 26 can be found here.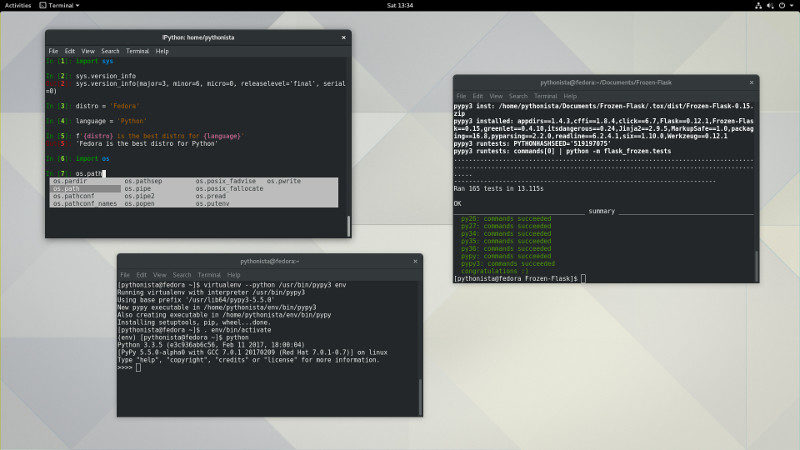 Upgrading to Fedora 26 from Fedora 25
If you are already using Fedora 25, you should be getting a notification about the availability of Fedora 26: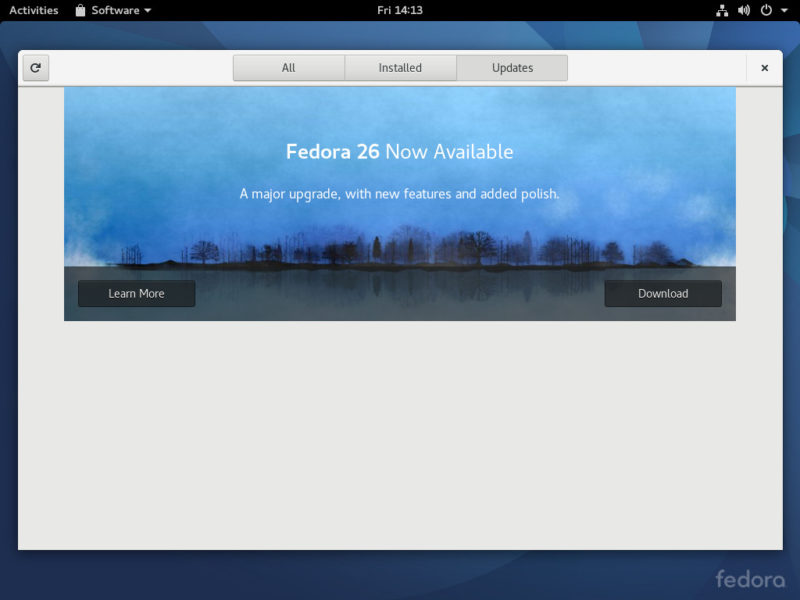 Otherwise, you can manually upgrade to Fedora 26. Read the instructions here on how to manually upgrade to Fedora 26.
Download Fedora 26
As mentioned earlier, Fedora is available in several versions. You can get Fedora 26 for various versions from the links below:
If you prefer torrents over direct download links, you can get the torrents of all Fedora 26 versions on the link below:
Download Fedora 26 via Torrents
Note: Some images have been taken from Fedora Magazine.
Are you getting Fedora 26?
Are you planning to upgrade your Fedora install? Try it and share your experience with us. Which features did you like the most about Fedora 26? Something you want to add? Hit the comment section below.