Power of Ubuntu and the looks of Chrome OS. How to achieve both?
You can install Ubuntu Linux on Chromebooks with Crouton but it's not the best Linux experience. There are a few distributions that specifically created to run on Chromebooks.
Chromixium was one such distribution. It had a Chrome OS inspired look on top of Ubuntu. While I was not a fan myself, I know there are plenty of Chrome OS admirers out there. And for those fans, Chromixium was a great distribution to have.
It almost looked like Google will probably sue the distribution for being so similar in terms of its appearance. Unfortunately, Chromixium which was planned to be rebranded and launched as Cub Linux has been discontinued (and not available to download).
However, we are aware that a lot of you must be curious by now – what it was like?
So, in this article, we have compiled a few details and screenshots of Chromixium aka Cub Linux which can be a useful resource for you. Chromixium had to change its name to Cub Linux to avoid troubles with Google who owns the trademark on Chrome and Chromium.
Chromixium aka Cub Linux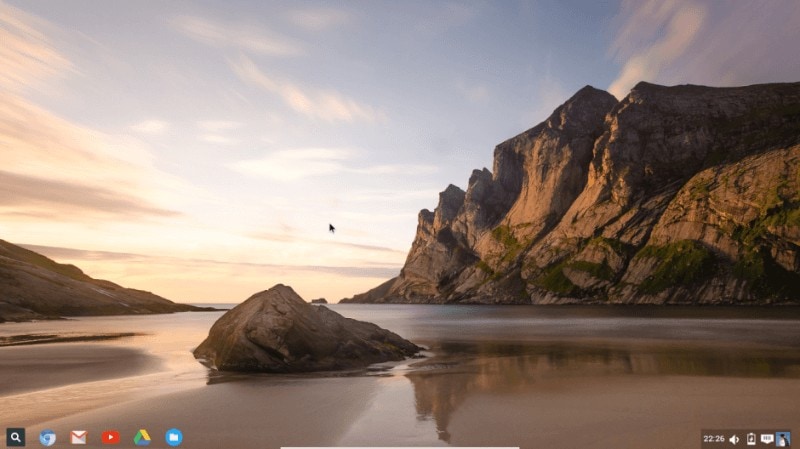 As it is quite clear from the image above- Chromixium aka Cub Linux was tailored for Chromebook fans.
It was based on Ubuntu 14.04 LTS. To start with they offered 32-bit support only and then added a 64-bit edition too.
So, it was aimed to be one of the most beautiful Linux distributions providing a ChromeOS-like experience with the benefits of an LTS release. You could have used it for low-end or high-end systems, Ubuntu 14.04 LTS had a decent minimum system requirement specs to run.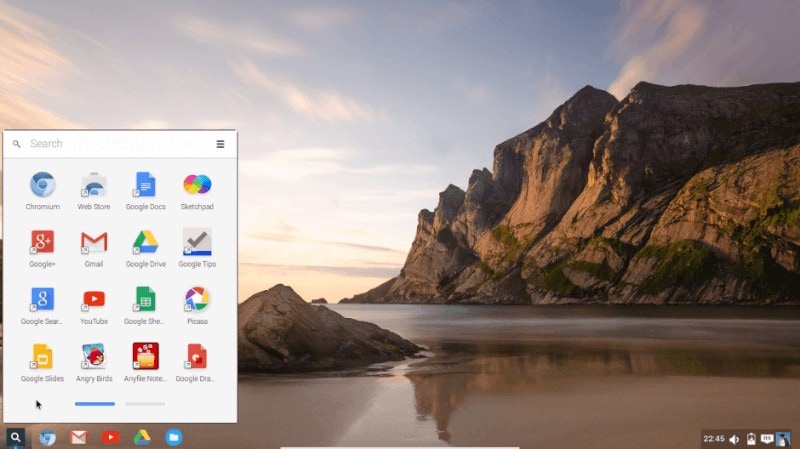 On its official website, it described itself as:
Chromixium combines the elegant simplicity of the Chromebook with the flexibility and stability of Ubuntu's Long Term Support release. Chromixium puts the web front and center of the user experience. Web and Chrome apps work straight out of the browser to connect you to all your personal, work and education networks. Sign into Chromium to sync all your apps and bookmarks. When you are offline or when you need more power, you can install any number of applications for work or play, including LibreOffice, Skype, Steam and a whole lot more. Security updates are installed seamlessly and effortlessly in the background and will be supplied until 2019. You can install Chromixium in place of any existing operating system, or alongside Windows or Linux.
It also came with the Chromium browser baked in to complete the web store experience. Here's how it looked like: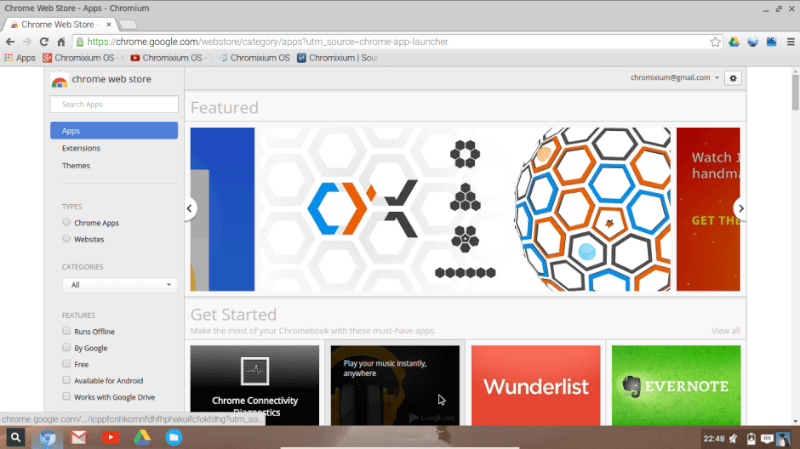 In addition to the Google apps/shortcuts, it also had some pre-installed applications (torrent clients).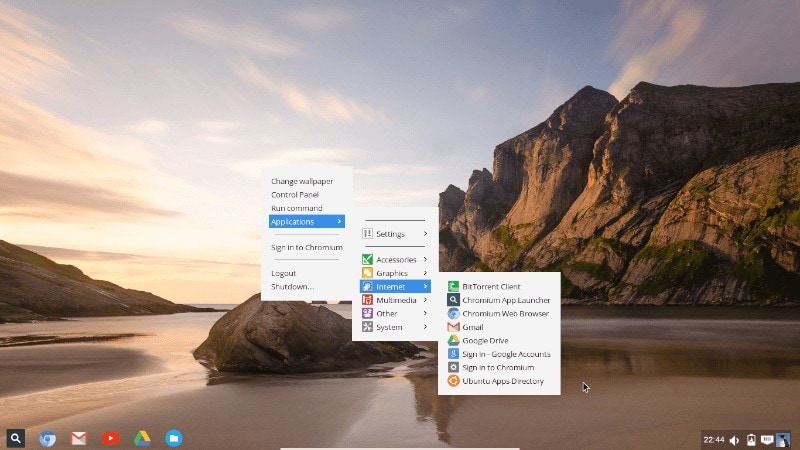 Overall, the user experience was definitely chromeOS-like.
Wrapping UP
Cub Linux (Chromixium OS) has been discontinued but there are other similar projects. There is Gallium Linux that is deigned to work on Chromebooks. An alternative to Chrome OS is Nayu OS which is an open source OS based on Chromium OS.
Do you know about a similar Linux distribution that focuses on a ChromeOS-like experience? Let us know in the comments below.