If you own a Chromebook, what are your options for the operating systems? Let me guess:
If you are curious about the fourth option, let me introduce you to NayuOS.
NayuOS gives users the ability to use their Chromebooks without being chained to Google's ecosystem. It also adds a couple of nice features that other Chrome OS alternative don't have.
NayuOS: Open Source OS for Chromebooks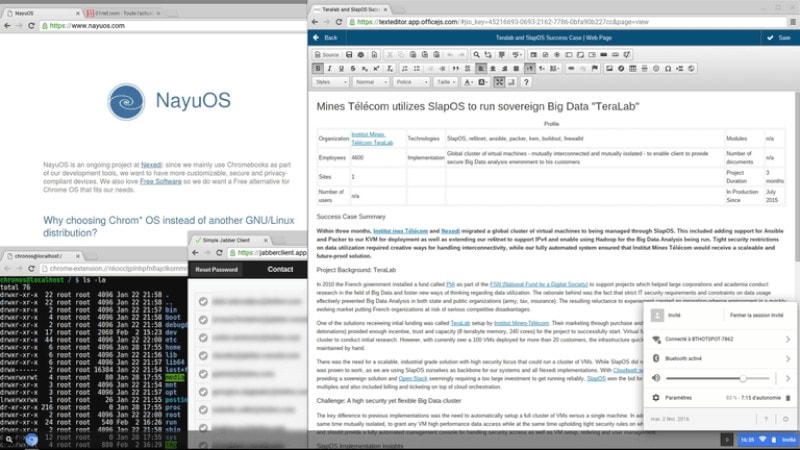 NayuOS is a project from Nexedi, an open-source software company based in France. NayuOS was created with the goal of taking advantage of the speed, low price point and portability of Chromebooks without being tied to Google services and proprietary software while utilizing Chromium OS.
Built with Developers in Mind
While Chromium OS already exists to be an open source alternative to Chrome OS, NayuOS goes one step further by adding tools for developers. Nexedi originally created NayuOS to aid in developing their other projects. They decided to release it to publicly for others to use.
The developer related features include:
Removal of SSH daemon from running by default
Git support
IPv6 support, even on ISPs that only support IPv4
node.js, workarounds needed for npm to work
Google Account not required to login
Python support
Open source ERP
The developers are working on a several of new features including:
WebDAV server support
GPG command line utility
Zeroconf over Babel
Limitations
Because NayuOS is disconnected from the Google ecosystem, certain standard ChromOS features are turned off.
No Flash support
No external device support
No chrome web apps
Documents can't be stored on Chromebook
Can't install packages
Can't execute custom binary
Why Would You Want To Use It?
Even though there are several limitations, NayuOS being a customized variant of Chromium OS makes it a good alternative to have installed for your Chromebook.
Not just limited to developers – but if you are someone who does not appreciate Google's services and privacy protection practices, you can give this a try.
Hardware Compatibility
NayuOS is not available for all Chromebooks. Below is a list of Chromebooks with NayuOS images available.
The list below might be outdated (depending on when you read this). So, I'd also suggest you take a look their official webpage for further info on compatible Chromebooks.
Acer C720 Chromebook
Acer C910 Chromebook 15
ASUS Chromebooks C200
ASUS Chromebooks C300
Chromebook Pixel 2015
Dell Chromebook 11
Dell Chromebook 13
Lenovo Chromebook N20
Toshiba Chromebook
Toshiba Chromebook 2
How To Install NayuOS?
First, you have to get the latest build compatible with your device from the official website.
After you're done, you can simply follow the instructions mentioned in the same web page (you will find it when you scroll down).
You can also choose to build your own image – if that's what you want.
For all of that, the homepage of NayuOS mentions all the required information to get started.
Thoughts on NayuOS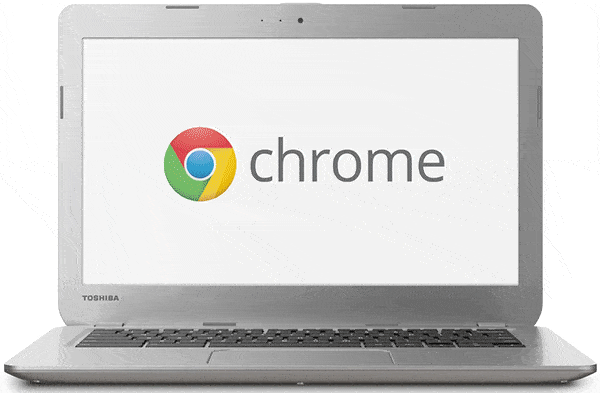 The NayuOS project exemplifies why FOSS is so great. If there is a piece of software you use, dollars to doughnuts there is a FOSS alternative available to keep your data safe and give you more features.
I'm not a developer, so this OS doesn't appeal to me. However, I appreciate the fact that someone is taking Chromebooks and making them do something useful. This OS make the Chromebook platform an inexpensive way for someone to become a developer.
Have you tried NayuOS? Does this sound like something useful to you? Let us know in the comments below.