Looking for the best torrent client for Ubuntu?
Indeed, there are a number of torrent clients available for Linux. Even though I've primarily mentioned Ubuntu, you can get most of them working on any other Linux distribution out there. You can also check the best download managers for Ubuntu if you're not just looking for torrent downloaders.
In this article, among all the available torrent clients for Linux, I'm going to curate the best ones that you should try.
Best torrent programs for Ubuntu and other Linux distributions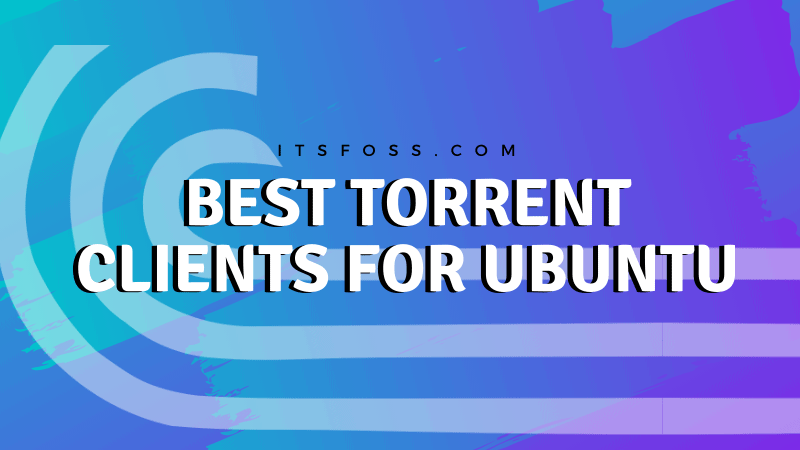 No matter what your preferences are, a torrent client needs to have the essential features needed along with an easy-to-use interface.
Here, you'll find the list of the best torrent clients for Linux.
Note: This list is in no particular order of ranking.
✋
Non-FOSS alert! Some applications mentioned here are not open source. They are listed here because they are available on Linux and the article's focus is on Linux.
1. qBittorent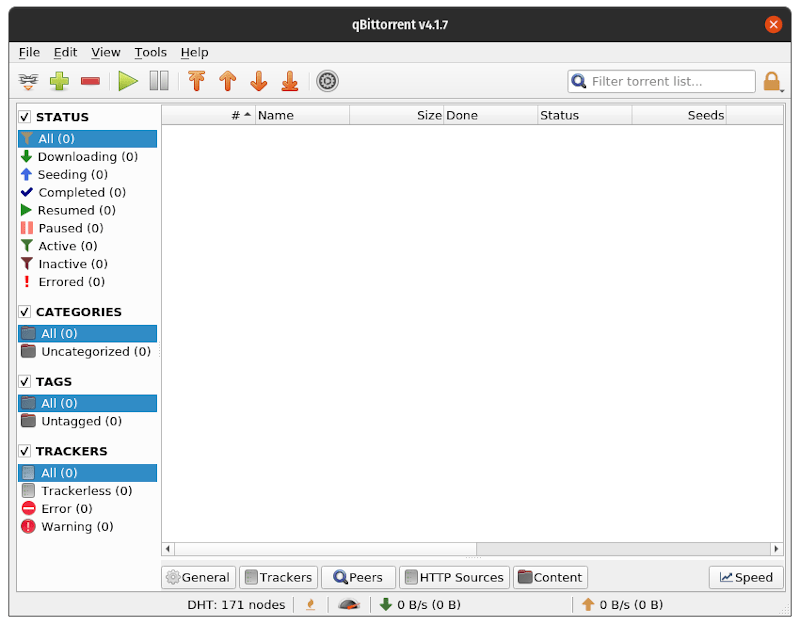 qBittorrent is one of the most popular open-source torrent clients available across multiple platforms.
The user interface (which is based on Qt) is quite simple and gets the job done. It supports magnet links as well. In addition to the basic functionalities, you also get a bunch of useful features like the web user interface, the ability to tweak the speeds, configuring the number of connections per torrent download, and more such options.
You can take a look at their GitHub page to explore the source code.
How to install it?
You can find qBittorrent in your software center or package manager. Just launch the software center and proceed to install it from there.
If you want to utilize the terminal (on Ubuntu), you can do that by typing the command below:
sudo apt install qbittorrent
You can download the binaries for any Linux distro or the source from their official download page.
2. Deluge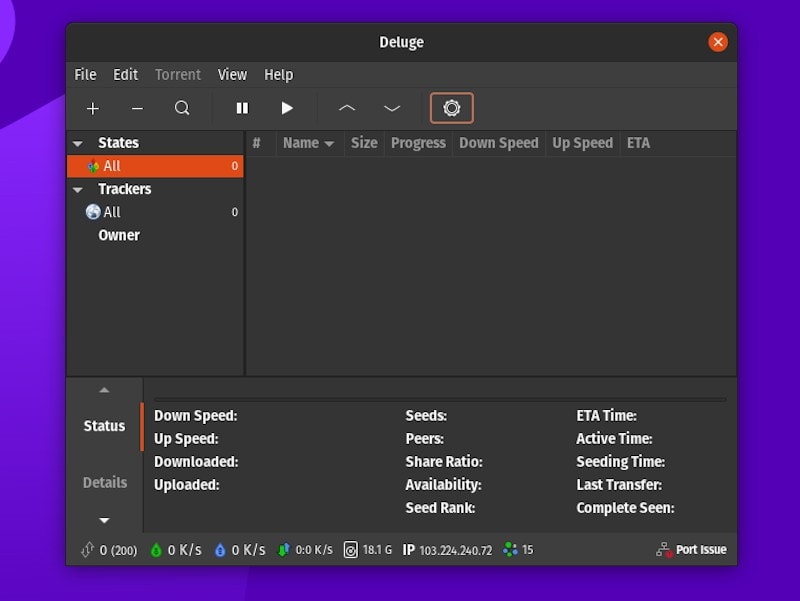 Deluge is another impressive torrent client on Linux. It aims to be a lightweight option for users.
Personally, I loved its integration with my system theme (dark mode) right out of the box without needing to tweak the look/feel of the app. This isn't anything exclusive with Deluge app but it's a nice thing to have.
It is also worth noting that it is available across multiple platforms (Windows, macOS & Linux). You can also take a look at its Git repository to explore more about it.
How to install it?
If you're on Ubuntu (or Ubuntu-based distro), you can simply look for it in the software center and get it installed.
In case you want to utilize the terminal, you can type in the following:
sudo apt install deluge
For other Linux distros, you can refer to the official download page and follow the instructions.
3. Transmission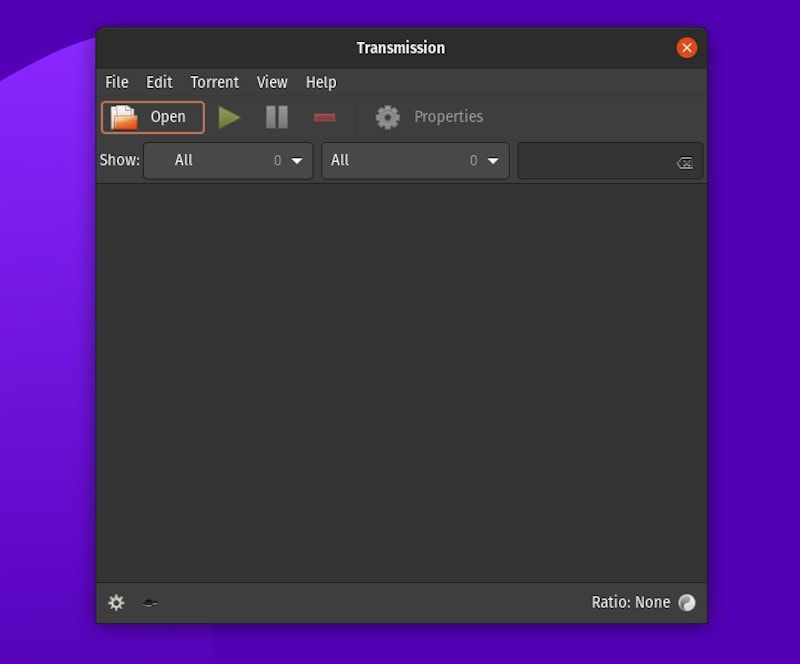 Considering that it comes pre-installed on Ubuntu, it's safe to say that it is probably the most popular torrent client for Linux.
The user interface is dead simple but features most of the essential options that include magnet link support, download/upload speed configuration, remote control, and so on.
You can take a look at their GitHub page to know more about it.
How to install it?
For Ubuntu users, just head to the software center and search for Transmission to get it installed. Do note that you may notice a flatpak package for it as well (on Flatpak enabled distros like Pop OS 20.04) – if you don't want that you should go for the Deb package.
You can also try typing this in the terminal to install it:
sudo apt install transmission
There's also a separate Transmission Remote app available if you want the remote control over your torrent client.
For other Linux distros, check out their official download page.
4. Fragments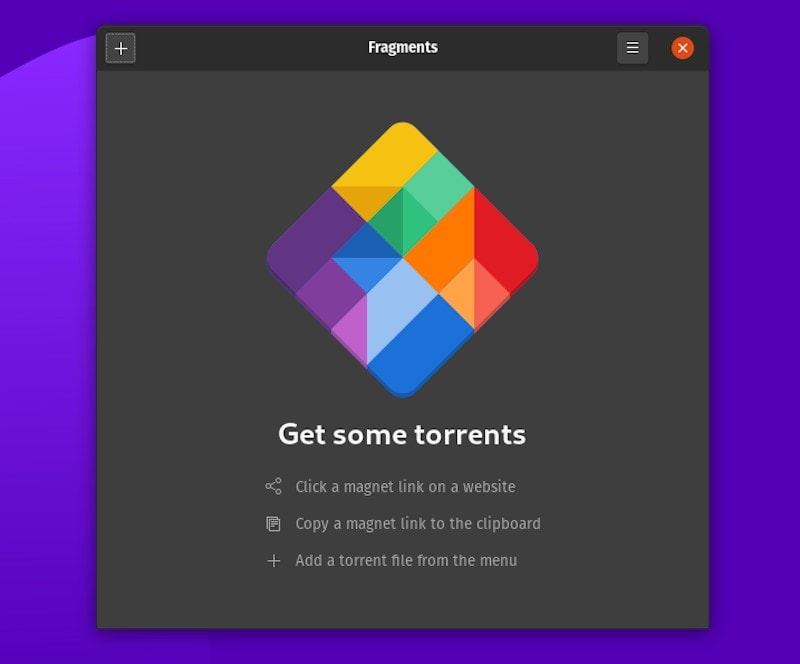 If you were looking for better user experience with all the necessary features for torrenting, this is worth checking out.
Even though it's an open-source torrent client. The only downside is – it is primarily available as Flatpak, at least for me. But, if you don't have an issue with using Flatpaks, it should be an impressive addition to your system. You can also try exploring more about it on their GitLab page.
How to install it?
You need to have Flatpak enabled to install it from Flathub. If you don't know about that, you may refer to our flatpak guide. Once you do that, you just need to type the following command:
flatpak install flathub de.haeckerfelix.Fragments
You can also build it from source if you'd like.
5. Tixati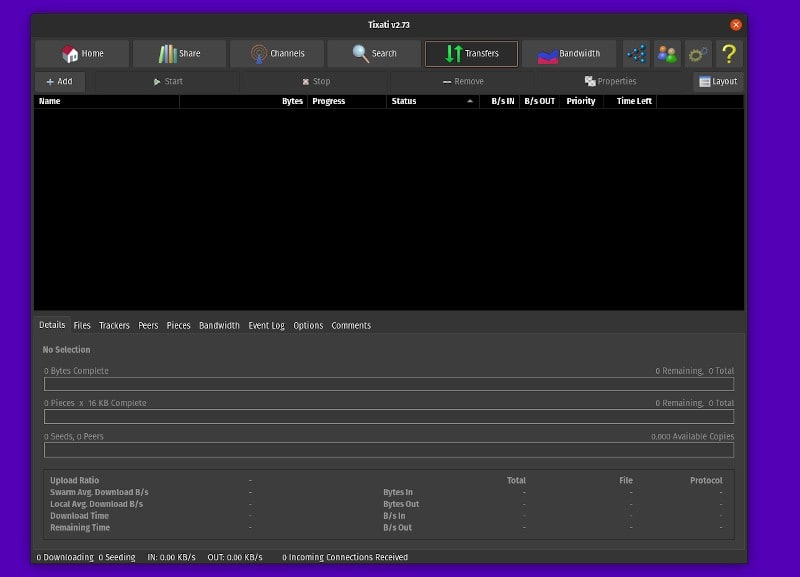 Even though Tixati is not an open source software, it is available for Linux. It is also available for Windows, if you're looking for cross-platform support.
The key highlight of Tixati is that it provides detailed information bandwidth usage and important stats using a chart along with all the essential features for a torrent client. Also, it offers a portable edition if that's what you were looking for on Linux.
How to install it?
You won't find this in your software center. So, you will have to head to its download page to get the .deb or .rpm file to get it installed.
6. Frostwire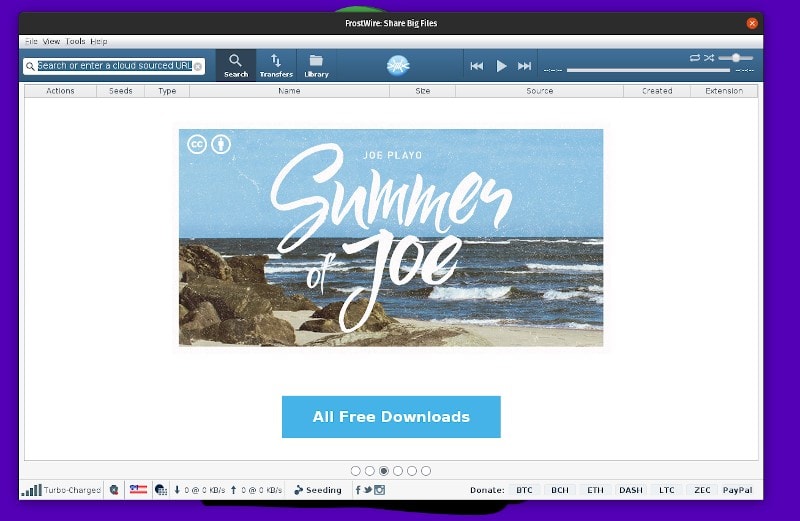 Frostwire is an impressive open-source torrent application that you might want to try. It is more than just a simple torrent client. Not just limited to Linux – but it's also available for Android, which you can use it to share files over WiFi.
It's also available for Windows and macOS.
You can search for downloaded torrents from within the application and play them inside the application. In addition to the downloaded files, it can browse your local media and have them organized inside the player. The same is applicable for the Android version.
An additional feature is that Frostwire also provides access to creative commons music by artists. You can download them and listen to it, for free.
How to install it?
You can find the .deb file or the .rpm file from its official download webpage. Frostwire isn't available in the software center, so you'd have to download it from the official site to install it.
7. KTorrent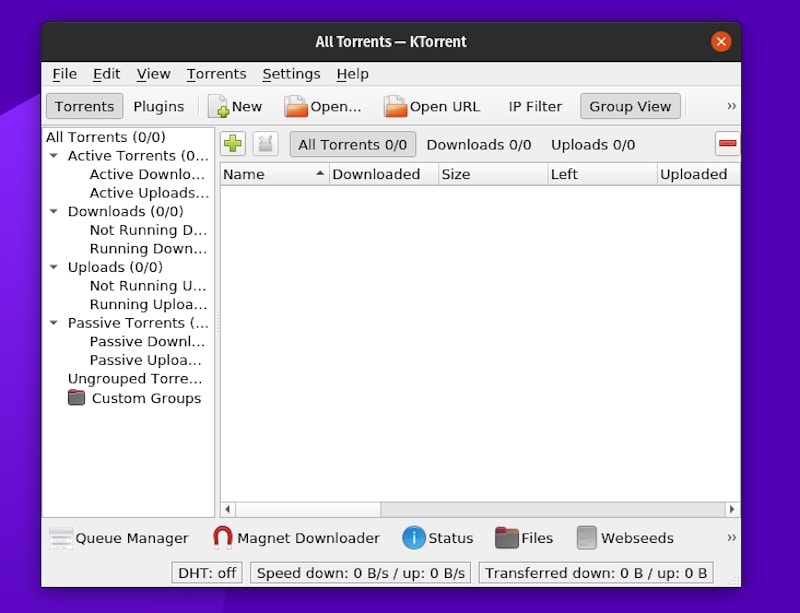 Yet another amazing open-source Bittorrent client for Ubuntu (and other Linux distros) developed by KDE.
While offering a simple user interface, there's a lot of options that include plugins support, magnet link support, custom groups, and so on. Yes, it's a Bittorent client by KDE – but it works quite well on GNOME as well.
How to install it?
You should easily find it in your respective software center. In case you want to try the terminal, type in the following to install it:
sudo apt install ktorrent
💡
Most of the time, torrent applications do not start by default. You might want to change this behavior. I suggest that you should read
how to manage startup applications in Ubuntu
to make sure the BitTorrent client starts when you boot.
Wrapping Up
Now that you know some of my favorite picks for torrent clients in Linux (Ubuntu, specifically).
What is your favorite torrent application? Let me know in the comments down below.