No matter whether you use Linux, macOS, or Windows, ISPs spy all the time. Also, your Internet Service Provider often enforces annoying restrictions and throttles speed while tracking your online activity.
I'm not sure what might cause a privacy breach for you – but when it comes to utilizing a VPN to secure your network, it always helps.
You can unblock geological restrictions, prevent ISPs from logging your activity, and hide your IP address/location by using a VPN. So, in this article, we will mention the best VPN services for Linux, which privacy-minded people might find handy.
✋
Non-FOSS Warning! Some applications mentioned here are not open source. They have been included in the context of Linux usage. Such applications are duly marked.
Some of the links in the article are affiliate links. Please read our affiliate policy.
Proton VPN (Includes free plan)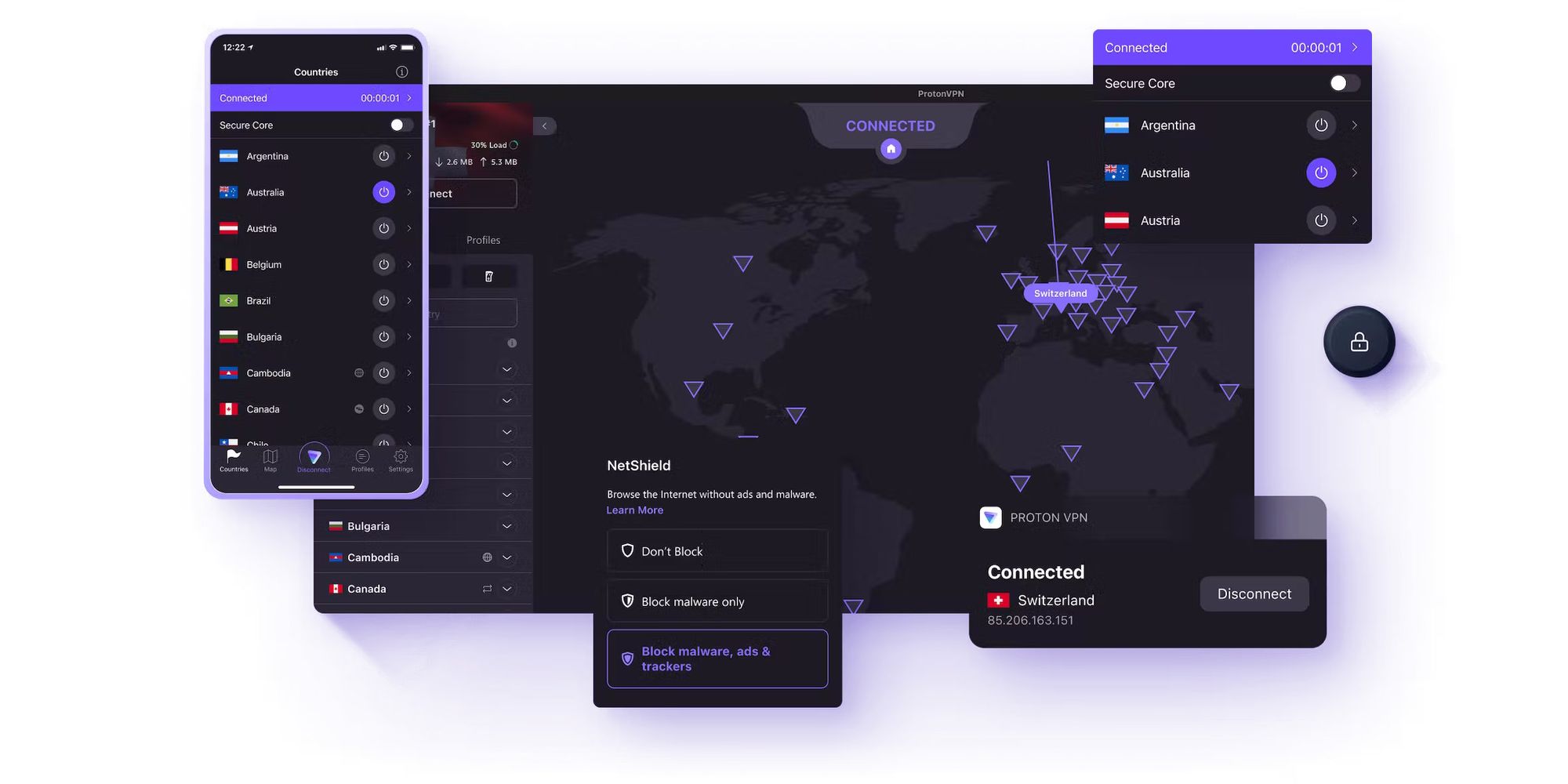 One of the best VPNs available in terms of security and privacy is Proton VPN.
Proton services are quite popular for their enhanced privacy protection and security benefits. The applications for Proton VPN (both mobile and desktop) are open-source.
You can start using the VPN service for free with limited features. If you opt for a paid plan, you can unlock features like NetShield (blocking malware/trackers), P2P support, secure streaming, and more speed improvements.
While they offer a GUI across multiple platforms, you can use the command-line tool for ProtonVPN or set it up using OpenVPN. Refer to their FAQ section for more info on that.
Private Internet Access (PIA)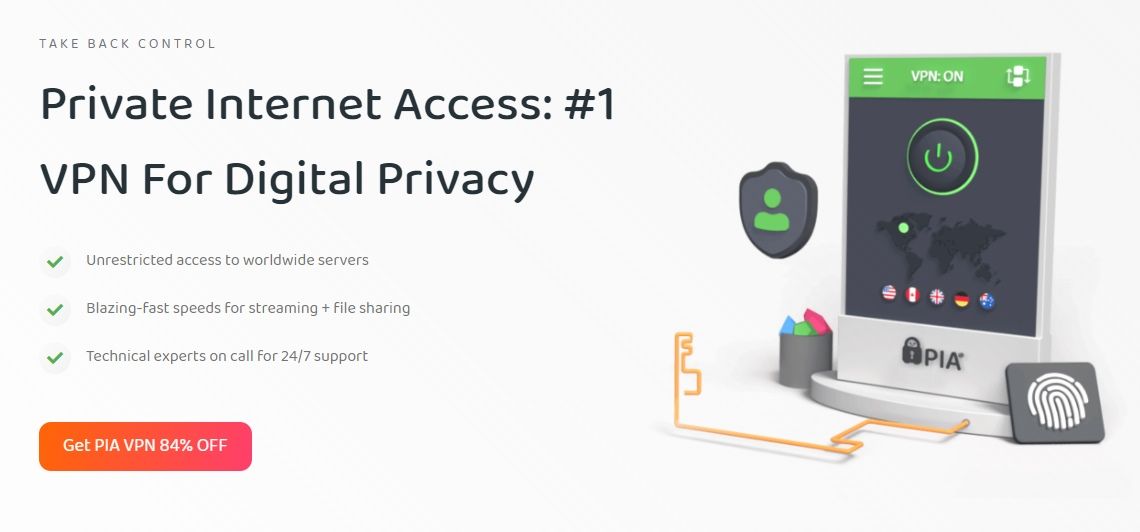 PIA is also a prevalent choice among privacy-minded people. Along with all the basic features (like P2P support, no logging, etc.) – it also lets you block ads and trackers. Fret not; you get a nice Linux app for it as well.
You may find this a cheaper alternative when you opt for annual or long-term subscriptions.
Librem Tunnel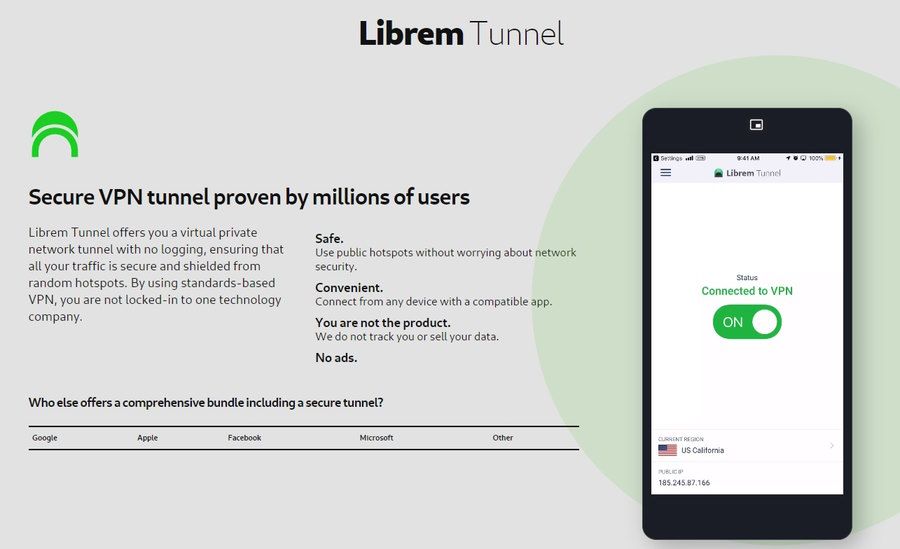 Purism has been introducing new services that focus on privacy protection and security. And Librem Tunnel is part of its Librem One bundle.
To utilize the VPN, you must pay approximately $8 per month (or $71 per year). However, there's more to it.
Along with Librem Tunnel, you also get access to Librem Mail, Librem Social, and Librem Chat. It's all your own secure space to get things done. If this is what you prefer, Librem Tunnel is a good option.
AirVPN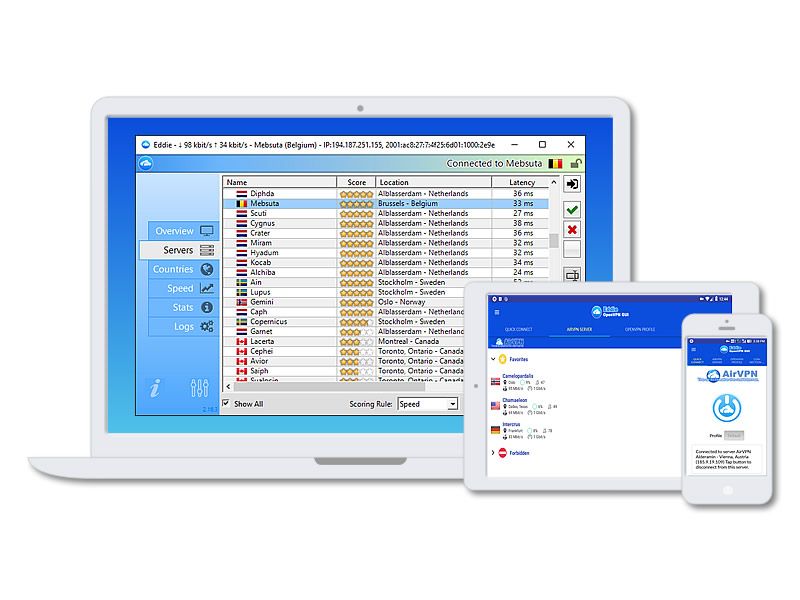 AirVPN is a great choice for privacy-minded people. It utilizes OpenVPN protocol and supports WireGuard to ensure security and privacy. The client applications offered are open-source.
Except iOS, it supports other platforms.
In case you're wondering, it supports port forwarding as well. You can also check their technical specifications to make a decision. The flexible pricing plans allow you to subscribe for several days to a year.
ExpressVPN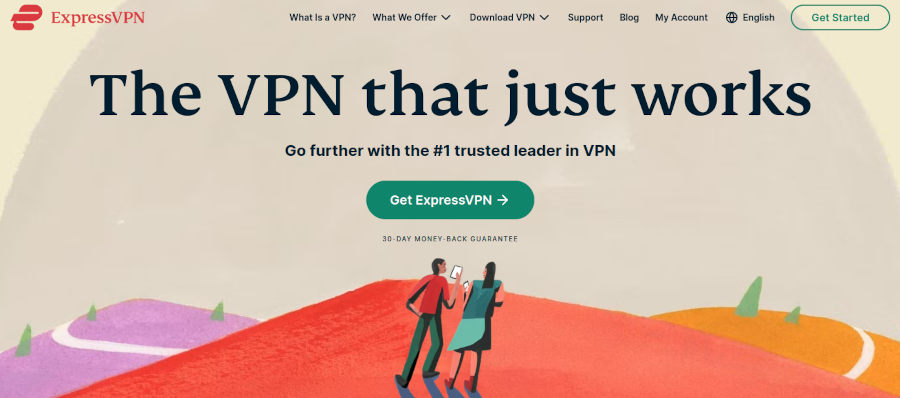 ExpressVPN is one of the most popular VPNs across multiple platforms – even for Linux. I've used it personally for a while, and it was good enough.
You get all the essentials of unblocking, streaming support, and more.
The customer support for ExpressVPN is one of the highlights some consider. For Linux users, you can download or use the app via OpenVPN (terminal/network manager). Refer to the help page for more info on that.
NordVPN
Nord VPN is yet another impressive VPN service. Like others, you get a zero-logging policy and other basic security features. You also get a Linux app and cross-platform support to enable the VPN easily.
NordVPN is a super cheap solution that offers all the essentials in a good VPN service. For the best deal, you must opt for a long-term subscription plan.
Mullvad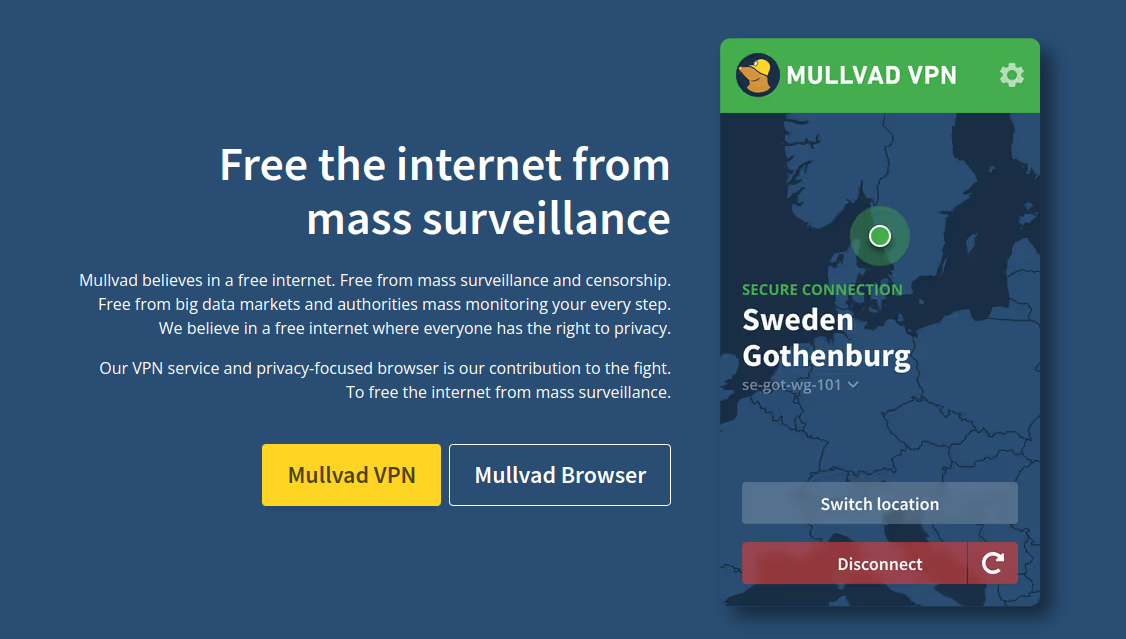 Mullvad VPN is an interesting VPN service provider that generates a random account number to sign up. You don't need to provide any other details (like email) to create an account.
Just like Proton VPN, Mullvad offers open-source clients. Additionally, you will find a Mullvad Browser (cased on Chromium) with which you can seamlessly use the VPN.
Unlike other VPNs, you do not get pricing tiers. You pay 5 Euros per month for the service. You can download the .deb or .rpm file to install it on your Linux distro. In either case, you can configure it using OpenVPN.
Ivacy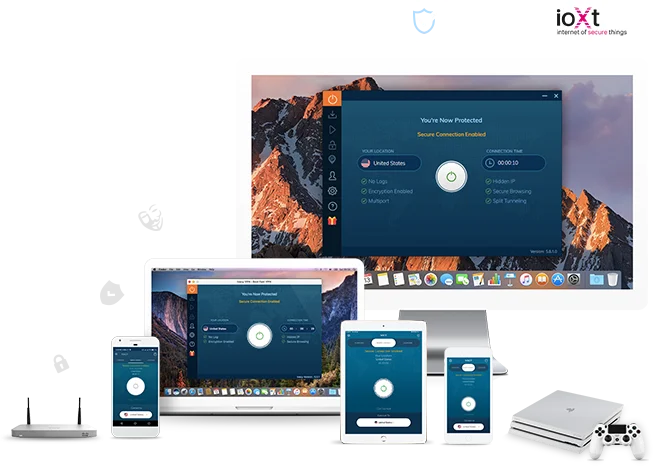 Ivacy may not be the most popular service, but it offers all the essentials along with WireGuard.
Unlike some options, Ivacy boasts support for a wide range of devices, including Android TV, Router, PlayStation, and Linux.
As is the case with most VPN services, you get the best deal with a bundled long-term subscription. Additionally, it includes a password manager app along with the subscription offering.
TorGuard

TorGuard is yet another secure VPN provider available for Linux. However, you should note that this VPN service is unrelated to the "Tor" project.
An impressive service if you are using Torrents often. You get multiple protocols to choose from to unblock restrictions on your network – if any, easily. It may not be the most cheapest VPN, but it features a lot of server locations.
You can download the Linux app or configure it using OpenVPN.
Want Some Free VPN Alternatives?
Except for Proton VPN, every other option needs you to pay up to use the VPN.
Sure, some might offer a money-back guarantee to convince you to pay. But, if you still don't want to pay for a few mundane tasks, what free alternatives do you have to these VPN services?
Opera VPN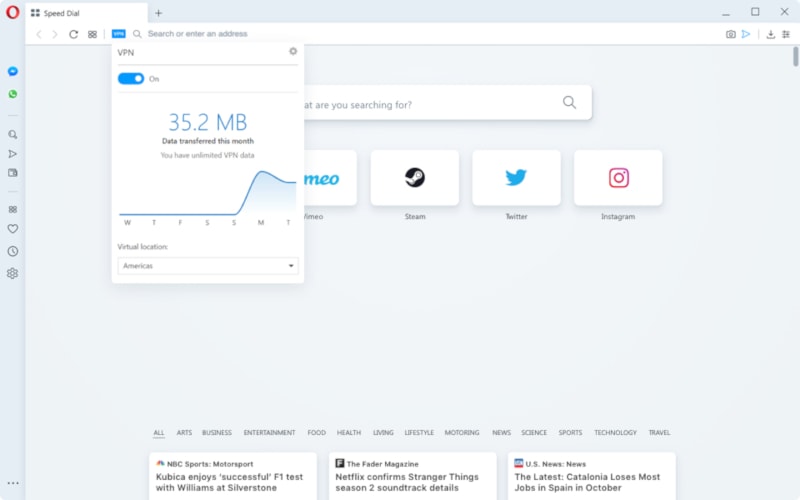 If you are willing to use Opera as your browser (considering you trust their browser for your use case) , you can utilize its free VPN service built-in to get things done.
Of course, if you don't like Opera, you should stick to the best web browsers for Linux.
Unfortunately, you cannot use it separately. So, you may not be able to secure your apps across the system – however – you can keep your browsing activity secure.
Suggested Read 📖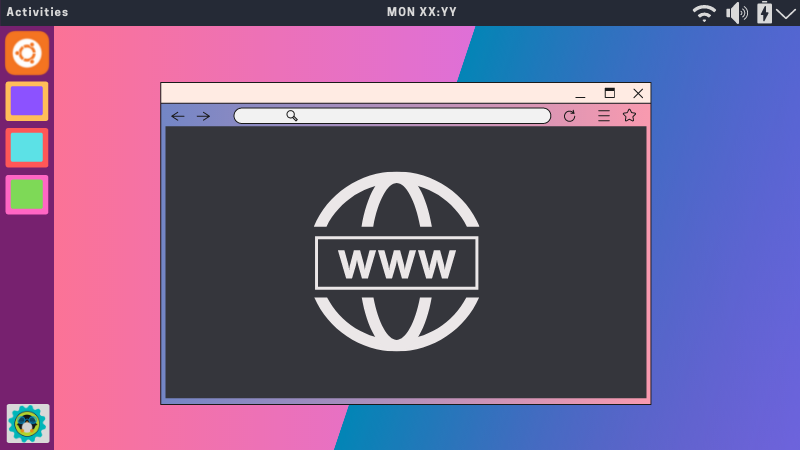 Cloudflare's Warp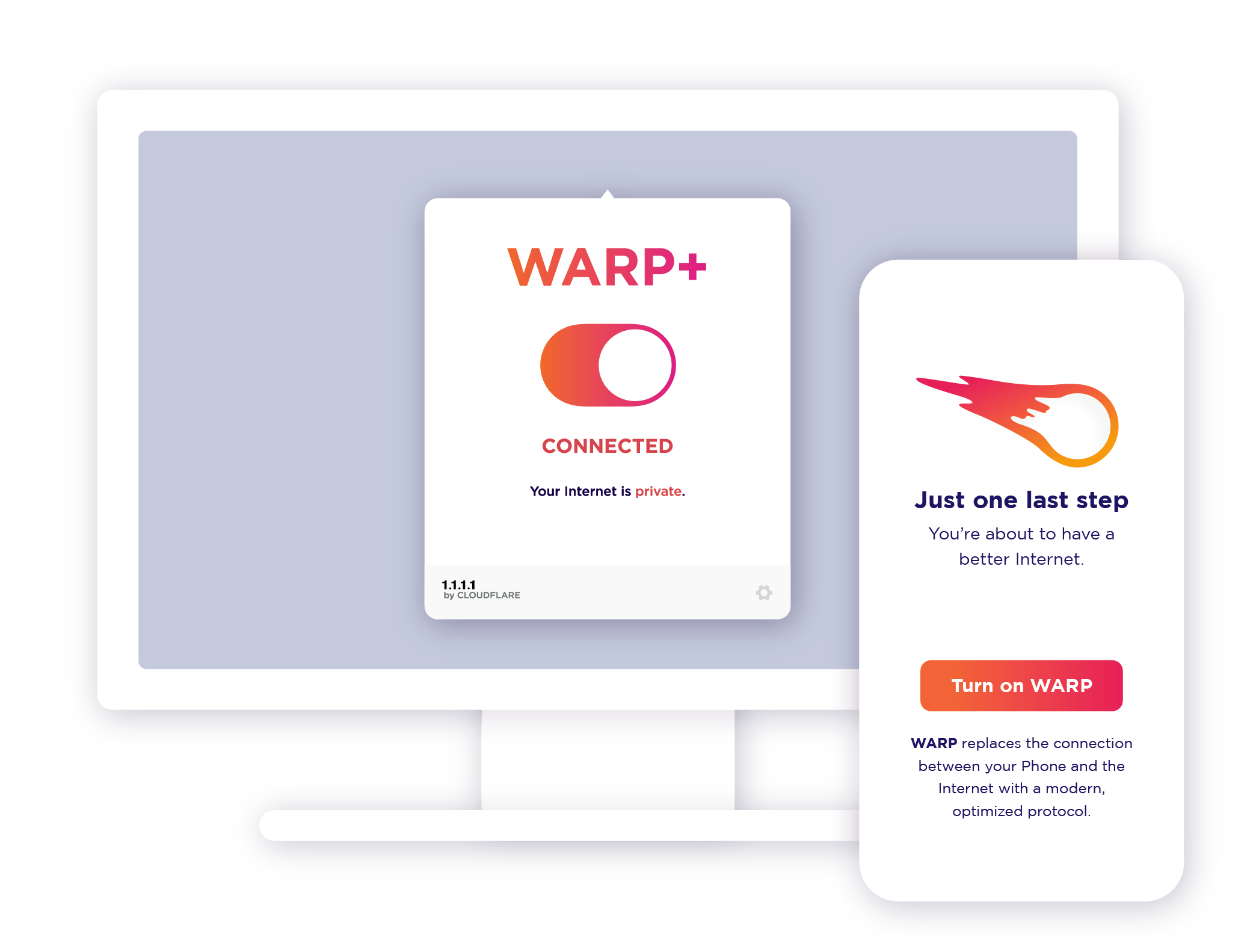 Cloudflare is a reputed name providing web firewall, CDN, and enterprise web security services to a considerable part of the internet. They also have their own 'private and secure' DNS 1.1.1.1.
It supports Windows, Android, iOS, and Linux. You can use it for free but opt for its WARP+ subscription to unlock faster routing.
WARP is not technically a VPN, but it acts like a VPN using 1.1.1.1 as its DNS to route your network traffic through the fastest route.
And, sometimes, it successfully unblocks certain services like a VPN. You should give it a try.
Recommended Read 📖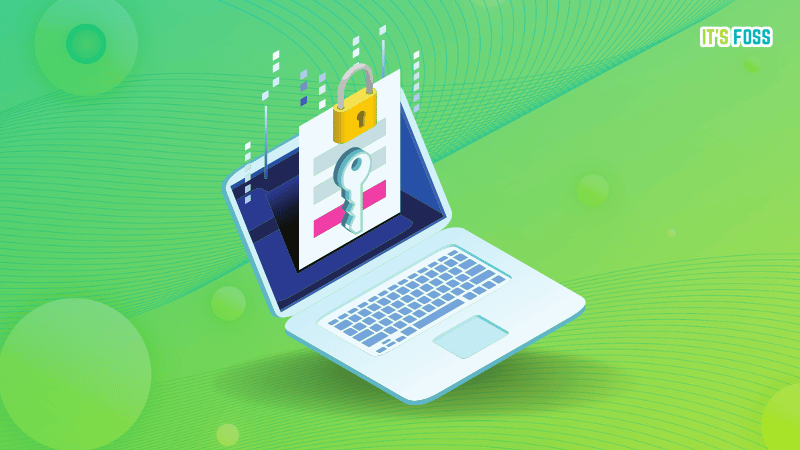 What Else Can You Do Along with the VPN?
You can enhance your privacy using a number of ways. Changing the browser you use, changing the operating system, using a secure messenger, and more.
In addition, you can use various DNS services like Unlocator. It's a commercial product with a combination of VPN and Smart DNS. This way, you can also unblock geo-restricted content. For example, if you want to access Netflix's US version in the UK, the smart DNS will help you.
💬 Now that you've known about some good VPN services for Linux, which one do you think you'll go with? Do you have a favorite that we missed? Let us know in the comments.