Here's a curated list of the best steam games in various genres. The games listed here are available on both Windows and Linux.
When it comes to gaming, a system running on a Windows platform is what anyone would recommend. It still is an excellent choice for gamers with better graphics driver support, GUI tools, and good hardware compatibility.
However, with SteamPlay and the proton compatibility layer, several Windows-exclusive games now work on Linux with little to no issues.
The Steam store has plenty of good games with native Linux platform support. So, in this article, we'll look at the best games on Steam available for Linux and Windows.
Before we do that, let me tell you a money-saving trick.
If you are an avid gamer who spends plenty of time and money on gaming, you should subscribe to Humble Monthly. This monthly subscription program from Humble Bundle (affiliate link, please read our affiliate policy) gives you $100 in games for just $12 each month.

Not all games might be available on Linux, but it is still a good deal because you get an additional 10% discount on any games or books you buy from the Humble Bundle website.

The best thing is that every purchase you make supports a charity organization. So, you are not just gaming; you are also making a difference in the world.
Best Linux Games on Steam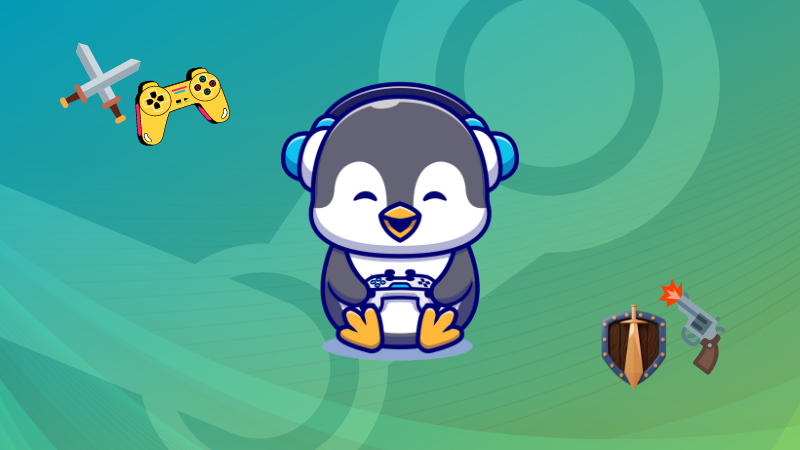 Note: The list of best games on Steam for Linux is in no particular ranking order.
You can also refer to our Linux gaming guide and steam installation tutorial if you are new to the Linux platform.
The games listed here are not all free to play. So, you can check out our best free Linux games list if you want to focus on free-to-play games.
Jump Directly to your preferred genre of games:
Best Action Games for Linux and Windows On Steam
Note: With Steam Play, you can try new Windows-exclusive games. So, if you do not see your favorite game listed here—make sure to check ProtonDB to see if it works on Linux using Steam Play.
This is a free-to-play, hilarious 2D action game that's a must-try for every casual gamer! The aim is to fight as a piglet against wolves!
Developer and publisher SnoutUp was founded in 2014 by Aurimas, who is a solo hobbyist game developer from Lithuania and makes small, mobile-oriented games. He has also been involved with a lot of web, Android & iOS app development. Other than Iron Snout, he also has made games named Cave Blast, Bunny Goes Boom and Ninja Shurican. He seems to have a lot of adoration for piglets as many of his games are based on them!
2. Counter-Strike: Global Offensive (Multiplayer)
CS GO is one of the best FPS games for Linux on Steam. I don't think this game needs an introduction, but it is still one of the most enjoyable FPS multiplayer games.
You'll also notice CS GO as one of the games contributing a significant part to the esports gaming scene. To get a rank, you need to play competitive matches. In either case, you can continue playing casual matches.
Some prefer Rainbow Six siege instead of Counter-Strike, but that does not work for Linux with its anti-cheat.
3. Left 4 Dead 2 (Multiplayer/Single player)
One of the most loved first-person zombie shooter multiplayer games.

You may get it for as low as 1.3 USD on a Steam sale. It is an exciting game that gives you the chills and thrills you'd expect from a zombie game.

The game features swamps, cities, cemeteries, and many more environments to keep things exciting and horrific. The guns aren't high-tech, but provide a realistic experience considering it's an old game.
4. Borderlands 2 (Singleplayer/Co-op)
Borderlands 2 is an interesting take on FPS games for PC. It offers a unique gameplay experience. The graphics may look cartoony, but that does not let you miss the actual action, we look for in a first-person shooter game.
If you are looking for one of the best Linux games with tons of DLCs—Borderlands 2 should suffice.
5. Borderlands 3 (Singleplayer/Co-op)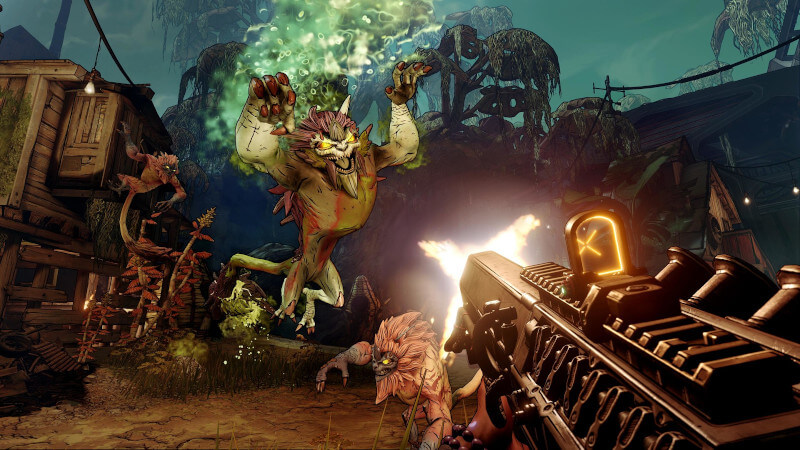 A worthy successor to Borderlands 2 that should work fine using SteamPlay. It has a gold rating on ProtonDB, so it should work well.
Borderlands 3 is more explosive with new characters and weapons.
The best thing about the Borderlands franchise is that it does not demand the latest and most superb hardware to run. Hence, feel free to try it out.
6. Insurgency (Multiplayer)
Insurgency is yet another impressive FPS game available on Steam for Linux machines. It takes a different approach by eliminating the HUD or the ammo counter.
It should provide a real-like experience while giving a classic Delta Force-like feel to it.
7. Bioshock: Infinite (Singleplayer)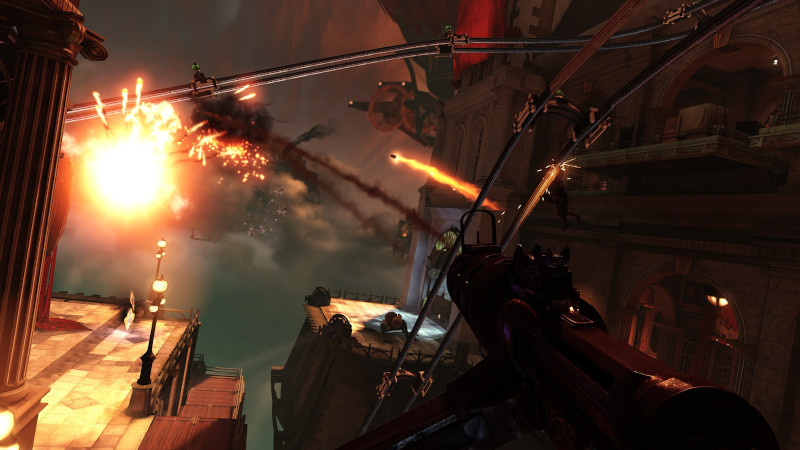 Bioshock Infinite remains one of the best single-player FPS games ever developed for PC. You get unrealistic powers to kill your enemies. And so do your enemies, who have numerous tricks up in their sleeves. It is a story-rich FPS game that you should not miss playing on your Linux system!
8. HITMAN – Game of the Year Edition (Single player)
The Hitman series is one of the most loved game series. The modern iteration of the HITMAN series saw an episodic release, but it was fun to play!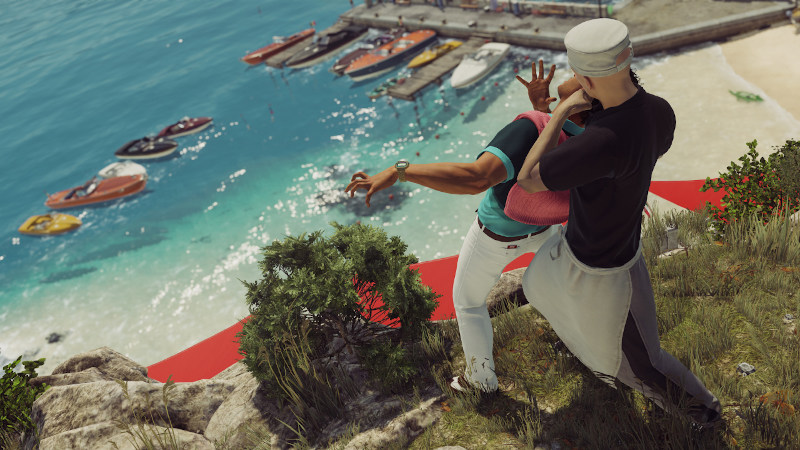 Get creative with your assassinations in the game, Agent 47!
9. Portal 2
Portal 2 is the perfect blend of action and adventure. It is a puzzle game that lets you join co-op sessions and create exciting puzzles. The co-op mode features an entirely different campaign when compared to the single-player mode.
10. Deux Ex: Mankind Divided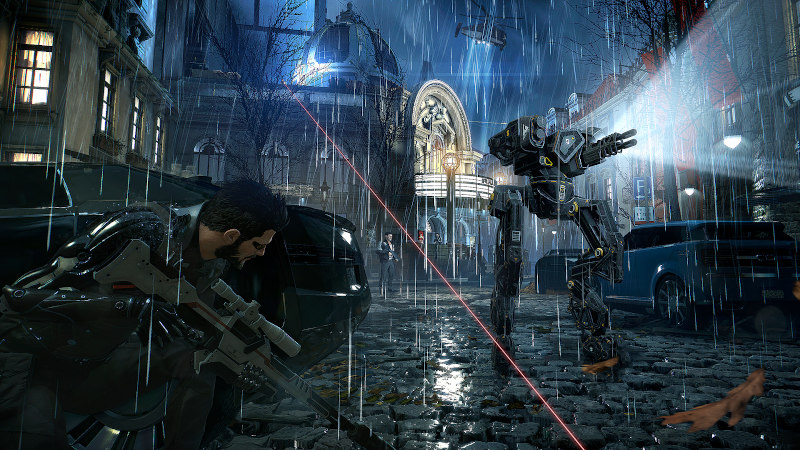 If you are looking for a shooter game focused on stealth skills, Deux Ex is the perfect addition to your Steam library. It is a stunning game with some state-of-the-art weapons and crazy fighting mechanics.
11. Metro 2033 Redux / Metro Last Light Redux
Metro 2033 Redux and the Last Light are the definitive editions of the classic hit Metro 2033 and Last Light. The game has a post-apocalyptic setting. You need to eliminate all the mutants to ensure the survival of humanity. You should explore the rest when you get to play it!
12. SUPERHOT
Made with Unity, this is a remarkable Indie game begins with a mysterious perception on reality. The uniqueness of this game is about time being motionless unless you move!
You can throw objects at the enemy in addition to different types of guns and rifles. There are numerous levels of increasing difficulty as you progress in the story. Even after the game levels are over, you can test yourself with different challenges set up within the game.
SUPERHOT came into existence at a 7 Day First Person Shooter (7DFPS) game jam project created by a group of friends in August 2013. SUPERHOT attained rapid popularity after its first prototype was released online.
13. Tannenberg (Multiplayer)
Tannenberg is an interesting multiplayer game. The story is based on the Eastern Front (1914-1918) as a part of World War I. It is a multiplayer-only game. So, if you want to experience WWI gameplay experience, look no further!
Best RPG Games for Linux on Steam
14. Shadow of Mordor
Shadow of Mordor is one of the most exciting open-world RPG games you will find listed on Steam for Linux systems. You have to fight as a ranger (Talion) with the bright master (Celebrimbor) to defeat Sauron's army (and then approach killing him). The fighting mechanics are very impressive. It is a must-try game!
15. Divinity: Original Sin – Enhanced Edition
Divinity: Original is a kick-ass Indie-RPG game that's unique in itself and very much enjoyable. It is probably one of the highest-rated RPG games with a mixture of Adventure & Strategy. The enhanced edition includes new game modes and a complete revamp of voice-overs, controller support, co-op sessions, and so much more.
16. Wasteland 2: Director's Cut
Wasteland 2 is an amazing CRPG game. If Fallout 4 was to be ported down as a CRPG as well – this is what we would have expected it to be. The director's cut edition includes a complete visual overhaul with hundred new characters.
17. Darkwood
A horror-filled top-down view RPG game. You get to explore the world, scavenging materials and craft weapons to survive.
18. Life is Strange
Developed by Dontnod Entertainment and initially released on January 30, 2015.
Based on your choices, this brilliant story progresses accordingly, with the character's remarkable ability to alter time! The entire series is a collection of five mind-blowing episodes.
And the good news is that the first episode of this fantastic game is free to play. What are you waiting for, go get it!!
Best Racing/Sports/Simulation Games
19. Euro Truck Simulator 2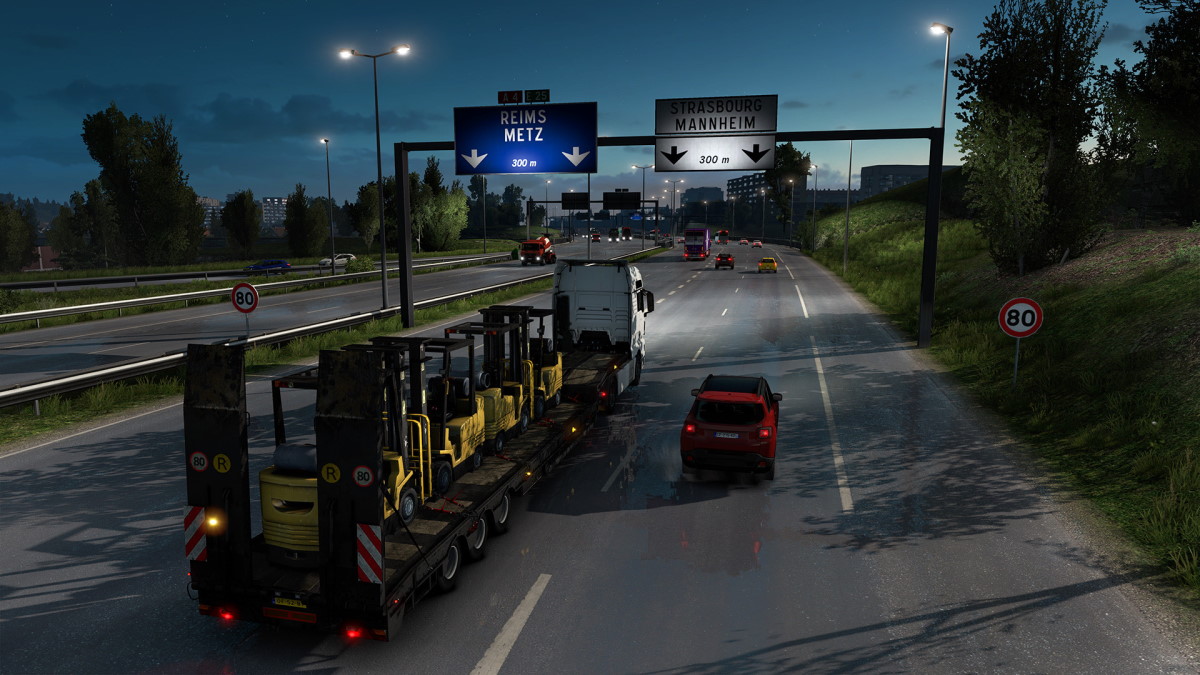 Euro Truck Simulator 2 is one of the most loved driving simulation games.
The visuals may not be cutting egde, but it is extremely an engaging experience when compared to a lot of other games.
20. Road Redemption
Missing Road Rash? Well, Road Redemption will quench your thirst as a spiritual successor to Road Rash. Of course, it is not officially "Road Rash II," – but it is equally enjoyable. If you loved Road Rash, you'd like it too.
21. Dirt Rally
Dirt Rally is for gamers who want to experience off-road and on-road racing games. The visuals are breathtaking, and the game is enjoyable with near to perfect driving mechanics.
22. F1 2017
F1 2017 is yet another impressive car racing game from the developers of Dirt Rally (Codemasters & Feral Interactive). It features all of the iconic F1 racing cars that you need to experience.
23. GRID Autosport
GRID is one of the most underrated car racing games available out there. GRID Autosport is the sequel to GRID 2. The gameplay seems stunning to me. With even better cars than GRID 2, the GRID Autosport is a recommended racing game for every PC gamer out there. The game also supports a multiplayer mode where you can play with your friends – representing as a team.
Best Adventure Games
24. ARK: Survival Evolved
ARK Survival Evolved is a quite decent survival game with exciting adventures following in due course. You find yourself in the middle of nowhere (ARK Island) and have no choice except to train the dinosaurs, team up with other players, hunt someone to get the required resources, and craft items to maximize your chances to survive and escape the Island.
25. This War of Mine
A unique game where you aren't a soldier but a civilian facing the hardships of wartime. You've to make your way through highly-skilled enemies and help out other survivors as well.
26. Mad Max
Mad Max is all about survival and brutality. It includes powerful cars, an open-world setting, weapons, and hand-to-hand combat. You need to keep exploring the place and upgrade your vehicle to prepare for the worst. You need to think carefully and have a strategy before you make a decision.
27. Tomb Raider
Want a female protagonist with action and adventure as well? Tomb Raider is the only game I can think of recommending to you on Steam for Linux. It is available for dirt low price during the Steam sales. If you purchase it during the sales, I would ask you to get the GOTY edition.
28. Shadow of the Tomb Raider: Definitive Edition
Including the original Tomb Raider and the Rise of the Tomb Raider – you can also consider the latest Shadow of the Tomb Raider (Definitive Edition), which was made possible to run on Linux by Feral Interactive.
Near Death is a fight for survival on an abandoned Antarctic research base with no hope of rescue. The only goal is to find a way to reach home.
Near Death is the second game developed and published by Orthogonal Games, the first one being The Novelist.
Orthogonal Games has a knack of bringing original and experimental concepts to independent games. The Novelist used a custom narrative engine for creating dynamic stories based on players' choices. Near Death continues the tradition thanks to unique player tools designed to fight a detailed weather and temperature environment in the lethal and unforgiving region of Antarctica.
Best Indie Games
30. Terraria
It is a 2D game that has received overwhelmingly positive reviews on Steam. Dig, fight, explore, and build to keep your journey going. The environments are automatically generated. So, it isn't anything static. You might encounter something first, and your friend might encounter the same after a while. You'll also get to experience creative 2D action-packed sequences.
31. Kingdoms and Castles
With Kingdoms and Castles, you get to build your own kingdom. You have to manage your kingdom by collecting tax (as funds necessary) from the people, taking care of the forests, handling the city design, and making sure no one raids your kingdom by implementing proper defenses.
It is a fairly new game but quite trending among the Indie genre of games.
32. Don't Starve Together
An overwhelming Indie game where you get the ability to co-op as well. It is a good survival game with multiple players connected online. You can choose to trust them or not – that is your decision. But, don't starve!
33. LIMBO
One of the mind-blowing Indie games of the decade – for me. It is a dark representation while a boy tries to find his sister. And, on his way, he encounters dangerous yet beautiful things.
This is not a free game – but you can expect to get it at almost a dollar during the Steam sales. Explore away!
Tadpole Treble developed by BitFinity Games is a musical adventure.
You play as Baton, a newborn tadpole with no legs, but immense determination. It all begins with Baton being taken away far from home after a pelican preyed on her. Baton's only wish is to be reunited back with her mother.
Bring out your inner detective as Hank, with a mission to investigate and find out the cause of a mysterious theft of the Golden Sneeze from the museum of ancient history.
Developer Obsessive Science Games is an Indie Game company based in the Netherlands. They focus on creating games with innovative art forms that have never been tried before.
Best Strategy Games on Steam For Linux Machines
36. Sid Meier's Civilization V
Sid Meier's Civilization V is one of the best-rated strategy game available for PC. You could opt for Civilization VI – if you want. But, the gamers still root for Sid Meier's Civilization V because of its originality and creative implementation.
37. Total War: Warhammer
Total War: Warhammer is an incredible turn-based strategy game available for PC. Sadly, Warhammer II isn't available for Linux as of yet. But 2016's Warhammer is still a great choice if you like real-time battles that involve building/destroying empires with flying creatures and magical powers.
38. Bomber Crew
Wanted a strategy simulation game that's equally fun to play? Bomber Crew is the answer to it. You need to choose the right crew and maintain it to win it all.
39. Age of Wonders III
A prevalent strategy title with a mixture of empire building, role-playing, and warfare. A polished turn-based strategy game you must try!
40. Cities: Skylines
A pretty straightforward strategy game to build a city from scratch and manage everything in it. You'll experience the thrills and hardships of building and maintaining a city. I wouldn't expect every gamer to like this game – it has a concrete user base.
41. XCOM 2
XCOM 2 is one of the best turn-based strategy games available for PC. I wonder how crazy it could have been to have XCOM 2 as a first-person shooter game. However, it's still a masterpiece with an overwhelming response from almost everyone who bought the game. If you have the budget to spend more on this game, get the – "War of the Chosen" – DLC.
42. Dota 2
Dota 2 is obviously one of the most popular strategy games available on Steam for Linux. If you want a free-to-play MOBA game with a huge player base – this is the one you should go for.
Best Horror Games on Steam
43. Outlast
Outlast is a gem. Outlast is your best classic bet if you want a first-person survival horror experience without spending a lot of money. No matter how old the game is – it still beats the competition.
44. Alien Isolation
Alien Isolation is my favorite. Featuring a female protagonist – similar to what we see in the movie. It is an exciting and challenging game. Of course, the best audio equipment you've got, the best experience you will get. The graphics quality is top-notch as well, as opposed to some classic horror games.
45. Dying Light
If you are looking for action and survival horror simultaneously, Dying Light to the rescue! Unlike the other games listed above, it is a mixture of RPG, Action, and Survival. Just keep on slaying the zombies till you are safe!
46. DOOM Franchise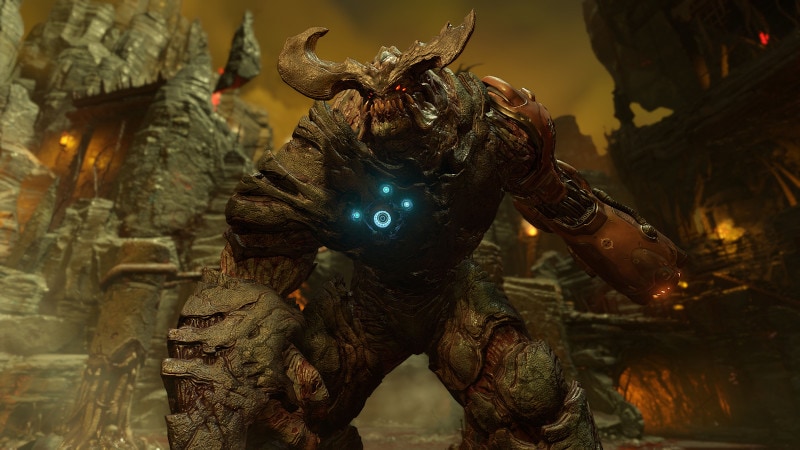 DOOM is a hardcore action-horror game. I listed it in the "horror" category because it's not just a simple action game. It's an intense game with a lot of scary elements.
Of course, you will have the best weapons to tackle the demon hordes – but it will be intense. I tried this game with the "Hurt Me Plenty" difficulty level, and it was an amazing experience.
You can easily play it on Steam using Steam Play. You can either try DOOM or DOOM Eternal, both should work with Linux.
Wrapping Up
Among all the games available for Linux, we did include most of the major titles and some of the latest games with an overwhelming response from the gamers.
Do you think we missed any of your favorite Linux games available on Steam? Also, what are the games that you would like to see on Steam for the Linux platform?
Let us know your thoughts in the comments below.