Brief: Basilisk is a Firefox fork that supports legacy extensions and much more. Here, we take a look at its features and try it out.
Basilisk: Open Source XUL-Based Web Browser
Even though it is better to stick with the regular web browsers like Firefox or Chromium available for Linux – it doesn't hurt to know about other browsers. Recently, I stumbled upon a Firefox fork, Basilisk web browser that features the classic Firefox user interface along with legacy add-ons support (just like Waterfox).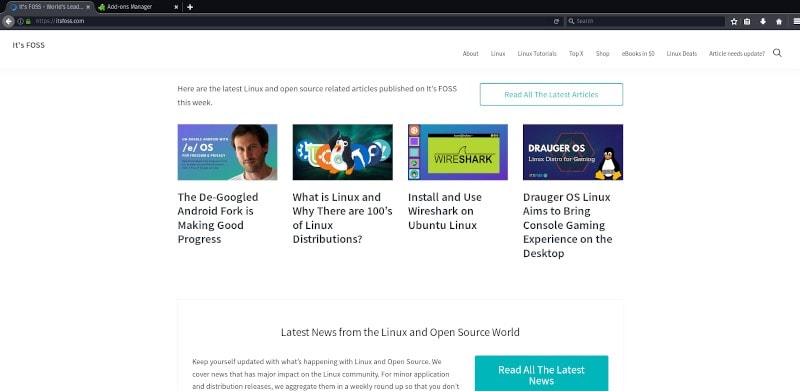 If you are in the dire need of using a legacy extensions or miss the classic look and feel of Firefox, the Basilisk web browser can save your day. The web browser is being maintained by the team behind Pale Moon browser (which is another Firefox fork I will be looking at next).
If you're looking for open-source Chrome alternatives, you may have a quick look at what Basilisk offers.
Note: Basilisk is a development software. Even though I didn't have any major usability issues for the time I used, you should not rely on it as the only browser to use.
Features of Basilisk web browser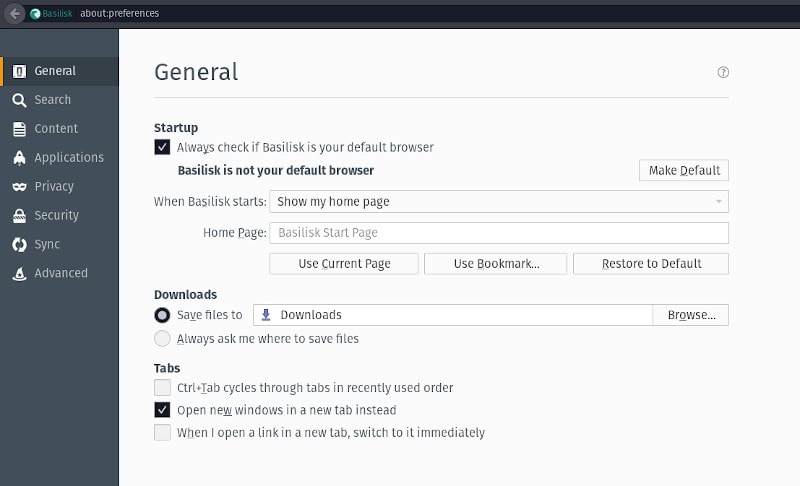 Basilisk works out of the box. However, here are some features you might want to take a look before considering to use it:
XUL-based web browser
It features the 'Australis' Firefox interface, which was quite popular back in the time of v29 – v56 Firefox version.
NPAPI plugins supported (Flash, Unity, Java, etc.)
Support for XUL/Overlay Mozilla-style extensions.
Does not use Rust or the Photon user interface
Supports 64-bit systems only
Installing Basilisk on Linux
You may not find it listed in your Software Center. So, you will have to head to its official download page to get the tarball (tar.xz) file.
Once you download it, simply extract it and head inside the folders. Next, you will find a "Basilisk" executable file in it. You need to simply run it by double-clicking on it or performing a right-click and selecting "Run".
You may check out its GitHub page for more information.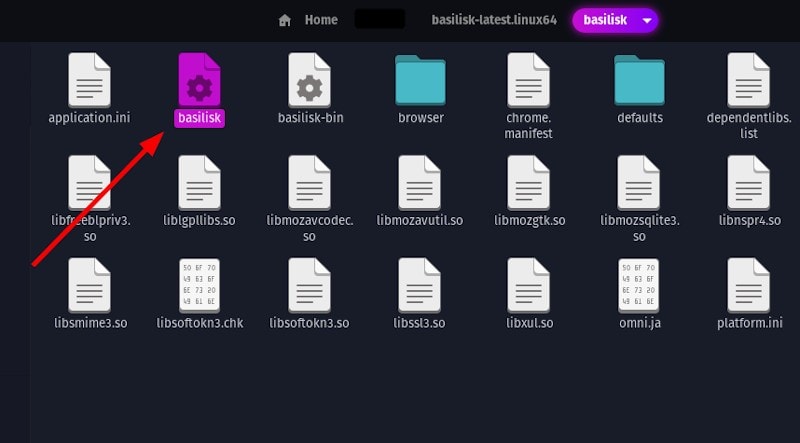 You can also use the terminal and run the file by following the steps below while navigating to the directory you downloaded it to:
cd basilisk-latest.linux64
cd basilisk
./basilisk
Using Basilisk browser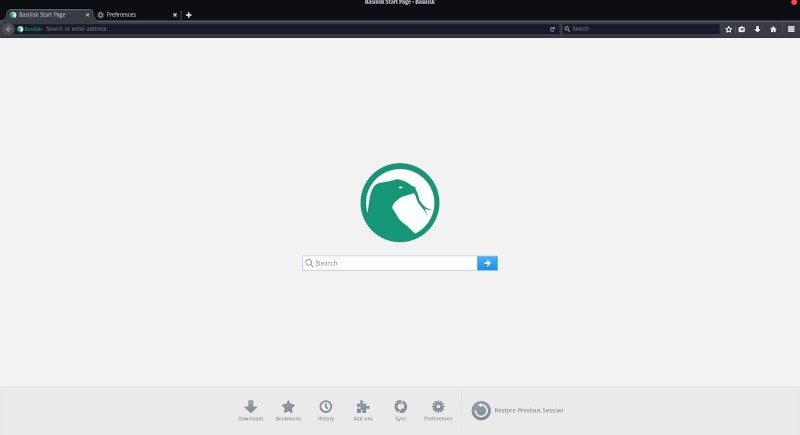 Basilisk is a decent Firefox fork if you want the legacy extensions support. It is being actively developed by the team behind Pale Moon and is potentially a great option for users who want the classic look and feel of Mozilla's Firefox (before the Quantum update) without comprising on the modern web support.
I didn't have any issues with browsing webpages. However, I did notice that "YouTube" detects this as an obsolete browser and warns that it will stop supporting it soon enough.
So, I'm not sure if Basilisk will be a fit for every web service out there – but if you really need the archived legacy extensions that you used on Firefox's older releases, this could be a solution for your problem.
Wrapping Up
Do you think a Firefox fork is worth trying out? What do you prefer? Share your thoughts in the comments below.