No, this is not an April fool joke.
Mark Shuttleworth, the founder of Ubuntu and Canonical (parent company of Ubuntu), has just announced the shocking news.
Unity 8 development will be stopped. Ubuntu Phone project is going down and so is the convergence dream.
Mark wrote on official Ubuntu blog:
…we will end our investment in Unity8, the phone and convergence shell. We will shift our default Ubuntu desktop back to GNOME for Ubuntu 18.04 LTS.
Writing on the wall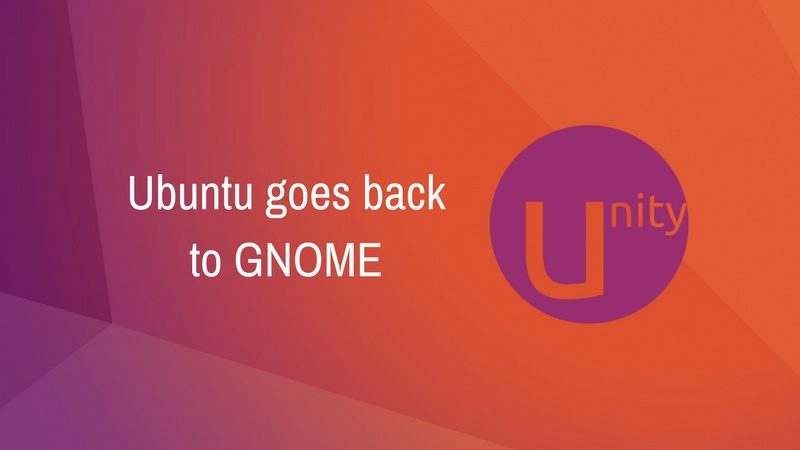 Ever since Ubuntu introduced Unity in 2011, it disrupted the Linux world. Many die hard Ubuntu users either opted for another distribution or chose other flavors. Unity became the most hated desktop environment.
Later in 2013, Canonical tried to create Ubuntu Phone on its own but despite raking up over $12 million in crowdfunding project, it failed to meet the objective of $32 million.
Nevertheless, it found partners in bq and Meizu and Fairphone to launch Ubuntu phones in 2015. It met lukewarm success inside the Linux world and failed miserably in the real world.
We all had the feeling that sooner or later, Canonical would announce the demise of Ubuntu phone. But shutting down Unity is a complete shocker.
It's all converged
But if you look at the bigger picture Unity and Ubuntu Phone, both were part of the grand plan of convergence.
Unity had a purpose. It was meant to bring Ubuntu Phone in existence. With curtains down on Ubuntu Phone, it makes no sense to put resources in the development of Unity. GNOME is a thriving project supported by several Linux distributions. Naturally, Canonical chose to fall back on it.
What happens to Ubuntu GNOME, Mir and Unity user?
As Mark Shuttleworth said, Ubuntu 18.04 LTS will have GNOME. That brings another question. What will happen to Ubuntu GNOME project? Will it remain a standalone project or does it mean the end of Ubuntu GNOME?
There are more questions. Canonical was developing Mir display server for the sake of Ubuntu Phone and convergence. As Unity 8 development stops, does it also mean closure of Mir project?
What will happen to Unity users? Will they have to migrate to GNOME starting Ubuntu 17.10 or 18.04?
So many unanswered questions.
Your thoughts?
I have always liked Unity and this news has come as an absolute shocker to me. I like GNOME but I preferred Unity.
What are your thoughts on it? Do you think it was about time that Canonical stopped running after convergence mirage and focused on stuff that mattered such as desktop Linux? Do share your views.