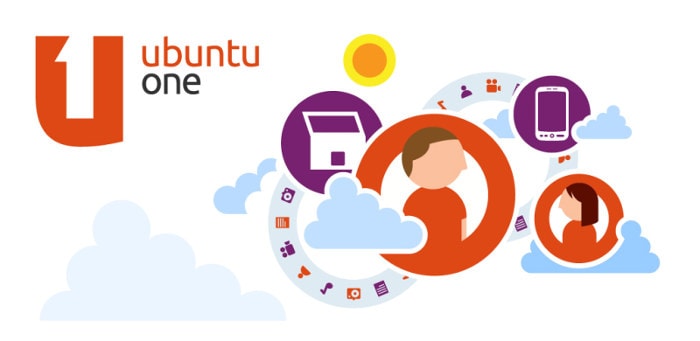 Ubuntu One cloud storage will be closed down, as per the latest announcement by Canonical.
Starting from today one cannot purchase extra storage or music from the Ubuntu One store. Canonical will refund the unused fee for the ongoing subscription for extra storage. Existing users (both free and premium) can download their file from Ubuntu One servers till 31 July, after which all the files will be deleted.
Jane Sibler, Canonical CEO, cites the following reason for the shutting down of Ubuntu One:
….the free storage wars aren't a sustainable place for us to be, particularly with other services now regularly offering 25GB-50GB free storage.  If we offer a service, we want it to compete on a global scale, and for Ubuntu One to continue to do that would require more investment than we are willing to make. We choose instead to invest in making the absolute best, open platform  and to highlight the best of our partners' services and content. 
Ubuntu One will not be shipping Ubuntu 14.04 LTS release. Though some of the other services such as Ubuntu One single sign (used in Ubuntu Software Center login, Ubuntu forum etc), the Ubuntu One payment service etc will not be affected from this closure.
What does Ubuntu One closure mean for you?
Frankly, I have not used Ubuntu One to its fullest. I always preferred Dropbox over any other cloud service. It might be because I have over 18 GB of free storage with Dropbox which is like never ending to me. What about you? Do you use Ubuntu One as your primary or secondary cloud storage? With the shut down of Ubuntu One, which other cloud storage would you prefer?
[polldaddy poll=7939616]