Brief: Signal is a secure open-source messaging app for smartphones. It also offers a standalone desktop app for Linux, Windows, and macOS. Here, we take a look at its features and usability.
Signal is an Excellent Alternative to WhatsApp (and Telegram) for Privacy Concerned People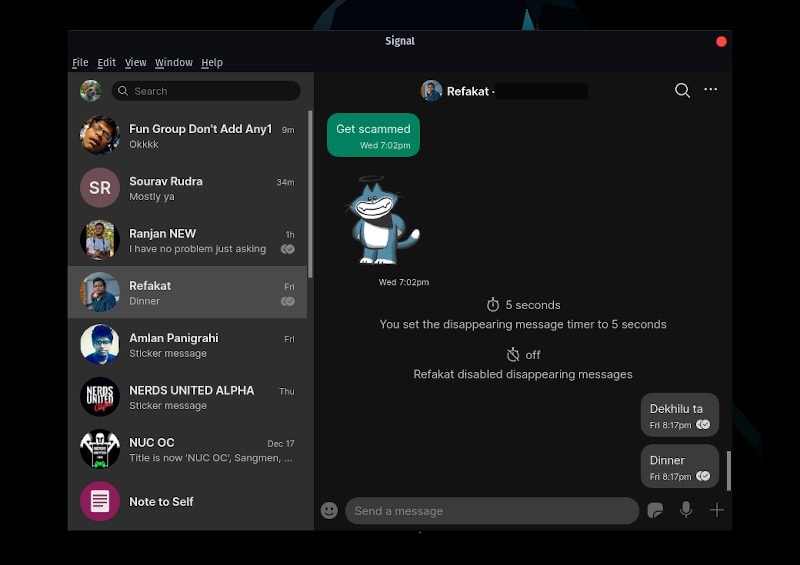 Signal is an open source application with a keen focus on privacy. It is recommended by privacy advocates like Edward Snowden.
It may not have as many features as Telegram or WhatsApp – but if you want to enhance your privacy while having a conversation, this is a solid open-source solution.
You can install it on your smartphone (iOS/Android) and it is also available for Linux, Windows, and macOS.
Features of Signal Messenger
Note: Some of the features are specific/exclusive to smartphones. You may not observe all the features mentioned in the desktop app.
Also note that, for now, Signal requires a phone number to register. If you do not want to expose your private phone number, you can use Google Voice or similar services.
As I already mentioned, this is tailored to enhance your privacy. So, the user experience may not be the "best" you've ever seen. But, privacy/security-wise, I think it is a good option to have.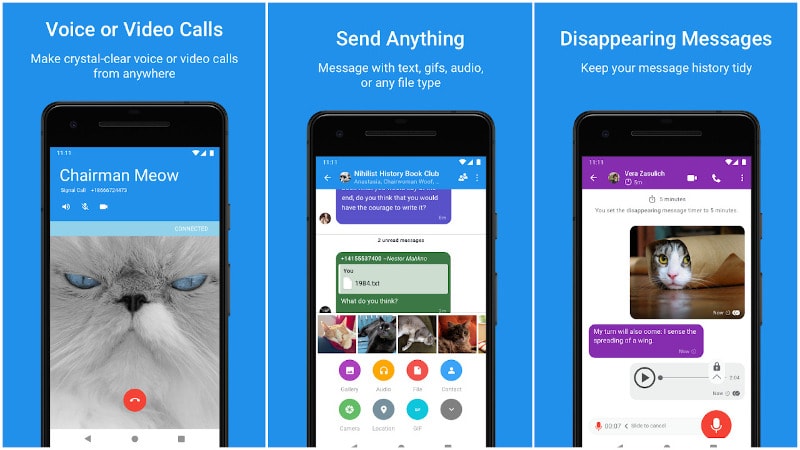 Disappearing Messages
You can set a timer for messages in a conversation – so that it will be automatically deleted as per the timer.
Essentially, anyone in the conversation can activate this feature. So, you control if the messages should stay in a conversation or disappear.
Use it As Default SMS App
If you want to utilize an open-source app for all your SMSs, you can simply go to Signal's app settings and set it as the default for SMS and MMS.
Screen Security
There's a neat feature to block screenshots in-app, "Screen Security".
If you enable it, you won't be able to take a screenshot of any conversation in the app. You can find the option to enable or disable it from the app settings.
It may not be useful to everyone – but you can try it out.
Safety Number
If you want to verify the security of your encryption with a friend, you can simply tap on the profile and scroll down to find "View Safety Number".
You can either scan it to verify or simply take a look at it to mark it verified.
Locked Messages
If you protect the app with a lock (pin/fingerprint), even if your device has been unlocked, you won't be able to see the messages on your notifications.
So, when you get a notification while Signal is locked, you will notice the content of the notification as "Locked Message" – which is a plus for privacy-oriented users.
Other Features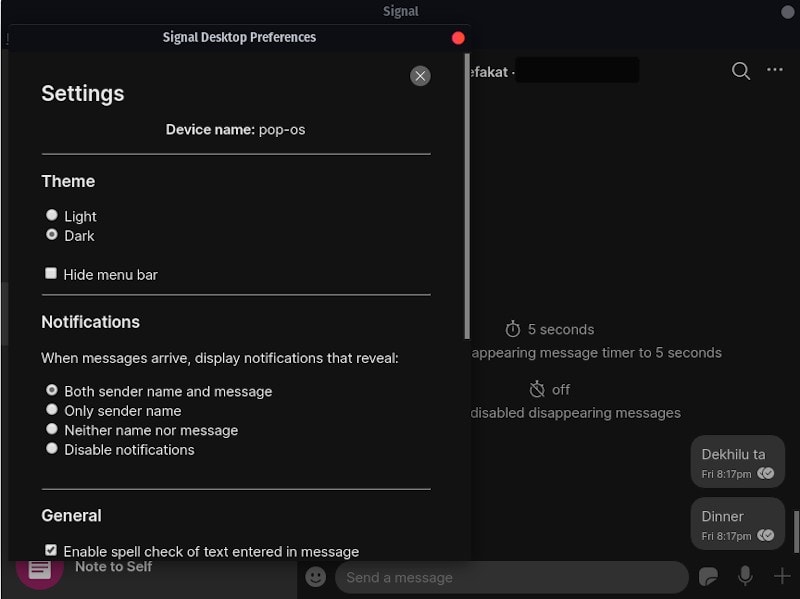 As you would expect in a messaging app – you get a couple of stickers to utilize and you can also create a group if you want.
However, you won't have the ability to moderate your group – you can just add members and change the profile picture.
In addition to this, Signal also supports biometric security for its app.
Installing Signal on Ubuntu/Linux
Unfortunately, you don't get a .deb or .AppImage to install it on your Linux distro. But you can still install Signal on Ubuntu using their repository.
Here's what you have to type in the terminal:
curl -s https://updates.signal.org/desktop/apt/keys.asc | sudo apt-key add -
echo "deb [arch=amd64] https://updates.signal.org/desktop/apt xenial main" | sudo tee -a /etc/apt/sources.list.d/signal-xenial.list
sudo apt update && sudo apt install signal-desktop
Simply copy-paste the commands one by one in the terminal and you should be good to go.
My Thoughts On Signal
I've been using Signal for a few years now and it has improved with what it offers. However, I still feel that the user experience can be improved.
Privacy-wise, it is definitely a good alternative to what we already have (in my opinion). You can give it a try and see how well it works for your usage.
You can also take a look at their GitHub page for the latest developments and beta releases if you want to try them out.
Signal app may not be a popular messaging app when compared to WhatsApp or even Telegram on Linux. But, you can try it for yourself and encourage your friends to use an open-source messaging app.
Have you tried it yet? Let me know what you think about the 'Signal' app in the comments below.