Brief: Shortwave is a modern looking open source Internet Radio player for Linux desktop. We take a quick look at it after its recent stable release.
Shortwave: An Open Source Radio Player Featuring Internet Radio Stations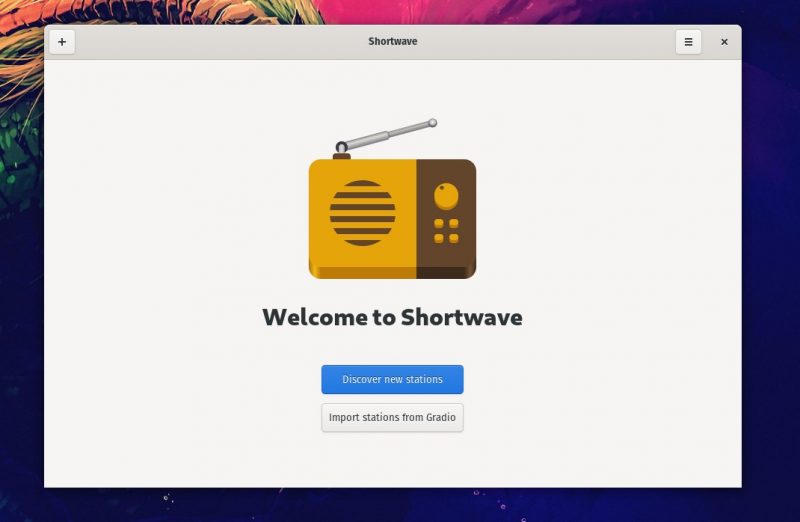 Shortwave is an interesting open-source radio player that offers a good-looking user interface along with a great experience listening to the Internet stations. It utilizes a community-powered database for the Internet stations it lists.
Shortwave is actually a successor of the popular radio app for Linux, Gradio. Its developer Felix joined GNOME and discontinued Gradio to create Shortwave from scratch in Rust programming language. If you were using Gradio as your preferred Internet radio station player, you can import the library as well.
Recently, Shortwave released its first stable version and seems to push new updates after that as well.
Features of Shortwave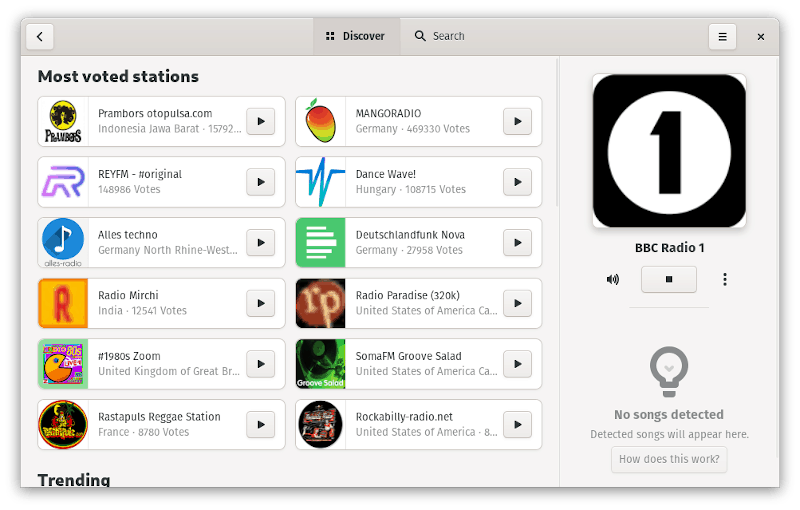 It is a quite simple and useful Internet radio station player for Linux. However, to filter out what it offers, here's a list of its features:
Utilizes Community-powered Radio Station Listing
Supports importing from Gradio
Features numerous Internet radio stations from across the globe
Supports streaming/casting the radio stations to supported devices (Chromecast support)
Identifies the song playing on the radio station
Offers a dark-mode toggle option (even though it didn't work while I wrote this, should be an easy fix in the future updates)
Installing Shortwave on Linux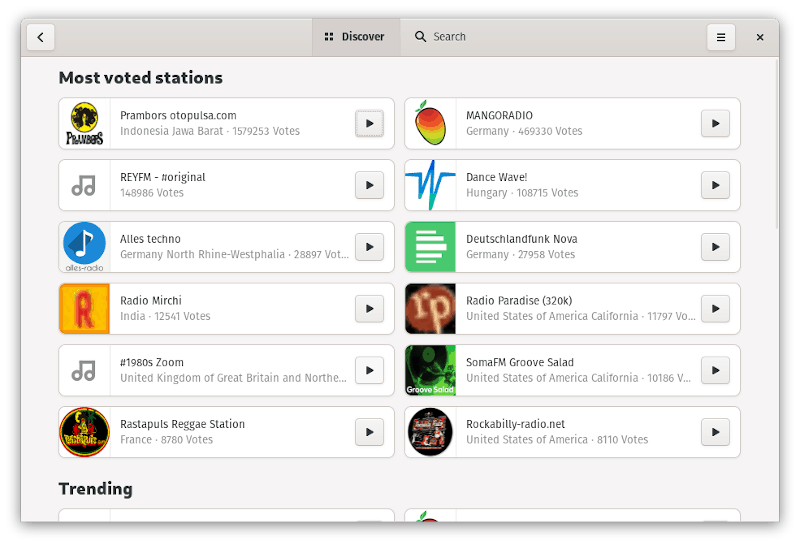 The source code can be accessed on GNOME's GitLab page. It is already available in AUR for Arch users.
For other distributions, you can grab the Flatpak package. If you haven't setup Flatpak on your system, simply follow our Flatpak guide to get started.
Once you have made sure to install Flatpak support on your system, you have to type in the command below to install shortwave on Linux via terminal:
flatpak install flathub de.haeckerfelix.Shortwave
You can also choose to install beta/nightly builds by following the instructions mentioned in their official GitLab page.
Wrapping Up
The user interface and the user experience was quite good. Even though I faced minor glitches while selecting (or clicking) on the channels listed, everything else worked like a charm.
Just for reference, I tried it on Pop!_OS 19.10 and it worked well. You can also easily try the Flatpak package on other Linux distributions.
Feel free to let me know your thoughts on Shockwave and where you tried it on.