Raspberry Pi Zero W was released on the 5th anniversary of Raspberry Pi. It's an upgrade on its predecessor Raspberry Pi Zero which cost $5 but lacked wireless connectivity.
If you do not know already, Raspberry Pi is a Single Board Computer that revolutionized the industry with its $25 price tag. In last 5 years, Raspberry Pi has gained an immense following and is used by DIY enthusiasts to create various IoT and other digital projects.
These projects vary from a simple alarm clock to a smartphone, from a weather display system to full cluster. Most popular usage of Raspberry Pi includes media-center and private cloud server.
Later on, Raspberry Pi released a strip-down version called Raspberry Pi Zero that cost only $5. This RPi Zero didn't have any wireless connectivity so they upgraded it with Raspberry Pi Zero W. The W denotes WiFi/Wireless.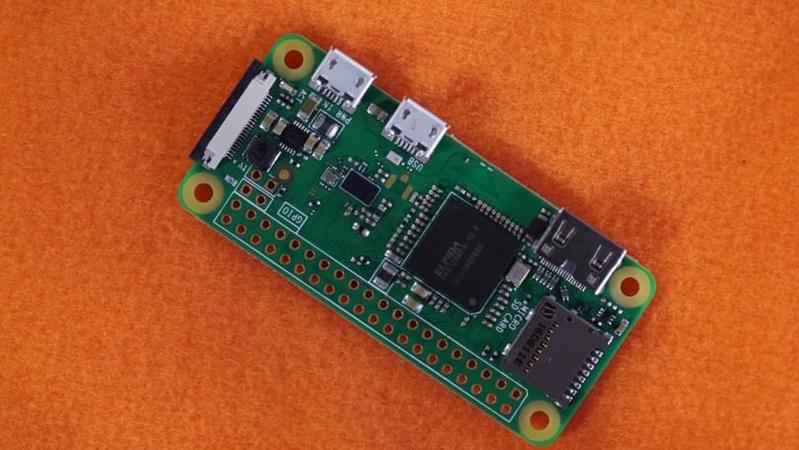 Raspberry Pi Zero W specifications
Here is the Raspberry Pi Zero W specs:
1GHz single-core ARMv6 CPU (BCM2835)
VideoCore IV GPU, 512MB RAM
Mini HDMI and USB on-the-go ports
Micro USB power
HAT-compatible 40-pin header
Composite video and reset headers
CSI camera connector
802.11n wireless LAN
Bluetooth 4.0
The last two features separate it from the Raspberry Pi Zero that costs just $5. You can watch the announcement video for Raspberry Pi Zero W in this video:
Now that you have read the specifications, let me just share a few things about it and if it's good enough.
Thoughts on Raspberry Pi Zero W
Of course, the microSD card slot will help you install the OS and store your data. To see what's going on, you can easily connect it to a monitor or your television with the mini HDMI port.
You've got a micro USB port to connect a keyboard and mice. In addition, you will find Raspbian (a.k.a PIXEL, here) pre-installed as the Linux OS. It may not be the best, but it is a lightweight distribution to get things done for your Raspberry Pi projects.
It is also good to see the camera connector present which you will find it on Raspberry Pi Zero as well.
The best thing about Raspberry Pi Zero W is that it is available for just 10 USD with wireless capabilities (WiFi and Bluetooth). Though, Omega offers a similar product that cost $5 but includes WiFi.
Where to get Raspberry Pi Zero W and its accessories?
Raspberry Pi Zero W is really a good news for DIY enthusiasts and IoT fans. This will bring out more interesting projects.
The most obvious place to buy Raspberry Pi Zero W is Amazon. However, I have seen vendors selling there at double price.
This is why I recommend using Adafruit or some other online store recommended by Raspberry Pi itself. You can get the information at the bottom of this page.
What do you think of Pi Zero W? Do you own a Raspberry Pi? Or do you own a Raspberry Pi Zero alternative device? If you decide to go with one, try out some cool projects you can build with Raspberry Pi Zero W.