Google — unquestionably the best search engine out there (for most)- uses powerful and intelligent algorithms (including A.I. implementations) to let users get the best out of a search engine.
This sounds good until you start to live in a filter bubble. When you start seeing everything that 'suits your taste', you get detached from reality. Too much of anything is not good. Too much personalization is harmful as well.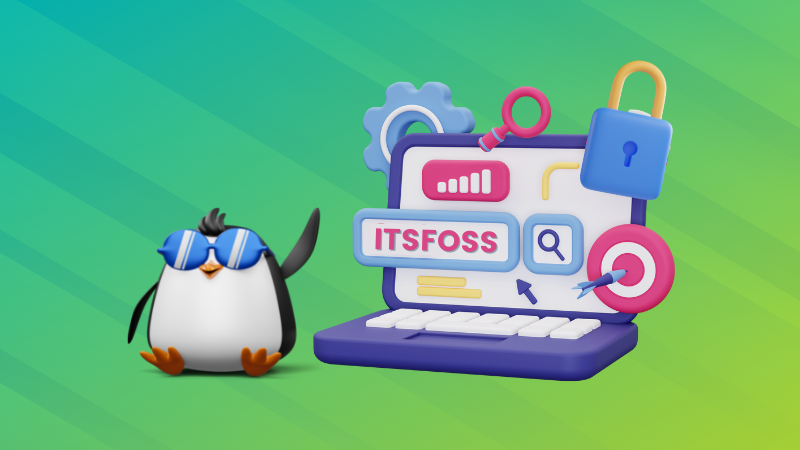 Therefore, one should get out of this filter bubble and see the world as it is. But how do you do that?
You know that Google tracks a lot of information about your connection and the system when you perform a search and take action within the search engine or use other Google services such as Gmail.
So, if Google keeps on tracking you, the simple answer would be to stop using Google to search the web. But what would you use in place of Google? Microsoft's Bing is no saint, either.
So, to address the netizens concerned about their privacy while using a search engine, I have curated a list of privacy-oriented alternative search engines to Google.
Best 10 Privacy-Oriented Alternative Search Engines To Google
📋
Do note that the alternatives mentioned in this article are not necessarily "better" than Google but only focus on protecting users' privacy. Here we go!
Also, the list is in no particular order of ranking.
1. DuckDuckGo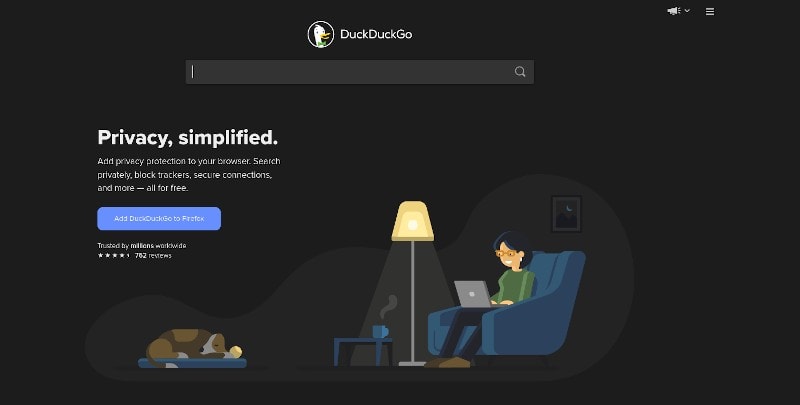 DuckDuckGo is one of the most successful privacy-oriented search engines as an alternative to Google. The user experience offered by DuckDuckGo is commendable.
DuckDuckGo, unlike Google, uses the traditional method of sponsored ads and affiliate commissions to monetize the platform. The ads are privacy-friendly and are often relevant, which is a minimal experience.
Of course, DuckDuckGo's search algorithm has improved over the years (even if it has no idea who you are!).
The quality of the search results is on point for what I tested.
It lets you select a country to get the most relevant result you may be looking for. But, it might be disappointing for your local searches (based on your region/country).
Also, when you type in a question or search for a fix, it might present you with an instant answer (fetched from the source), which works well.
If you loved using Google, you might miss quite a few functionalities (like filtering images by license) that you usually find with Google.
2. Qwant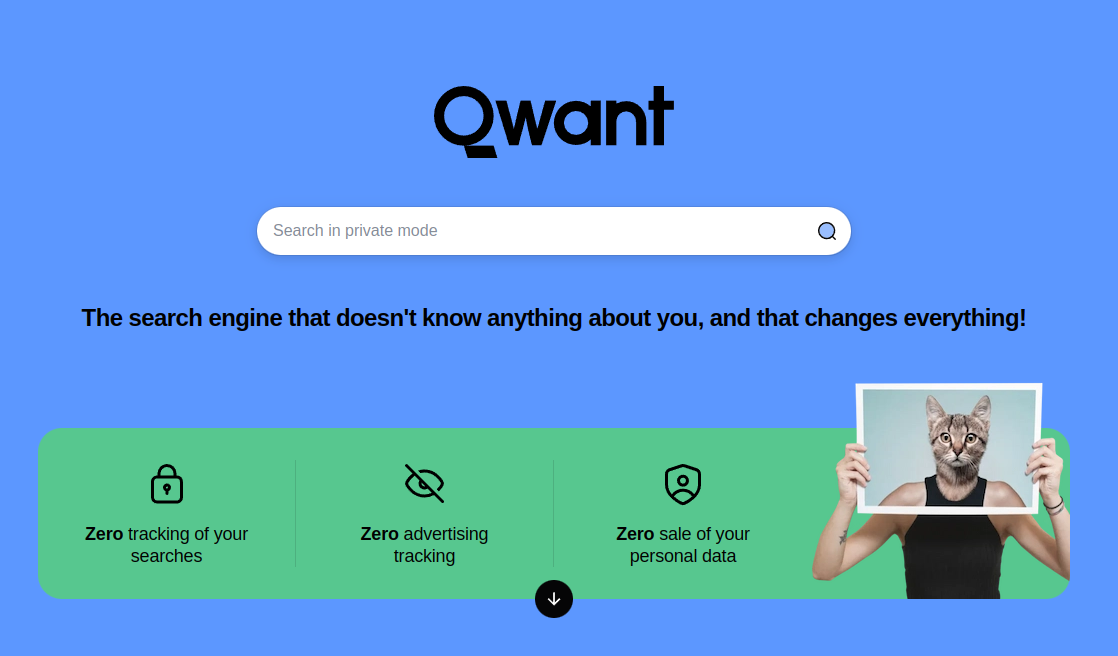 Qwant is an interesting private search engine. It claims to track none of your data for searches or advertising. The user experience is pretty refined and looks similar to Google's layout.
Unfortunately, at the time of updating this article, Qwant was inaccessible for every country (like India). So, this can be a bummer.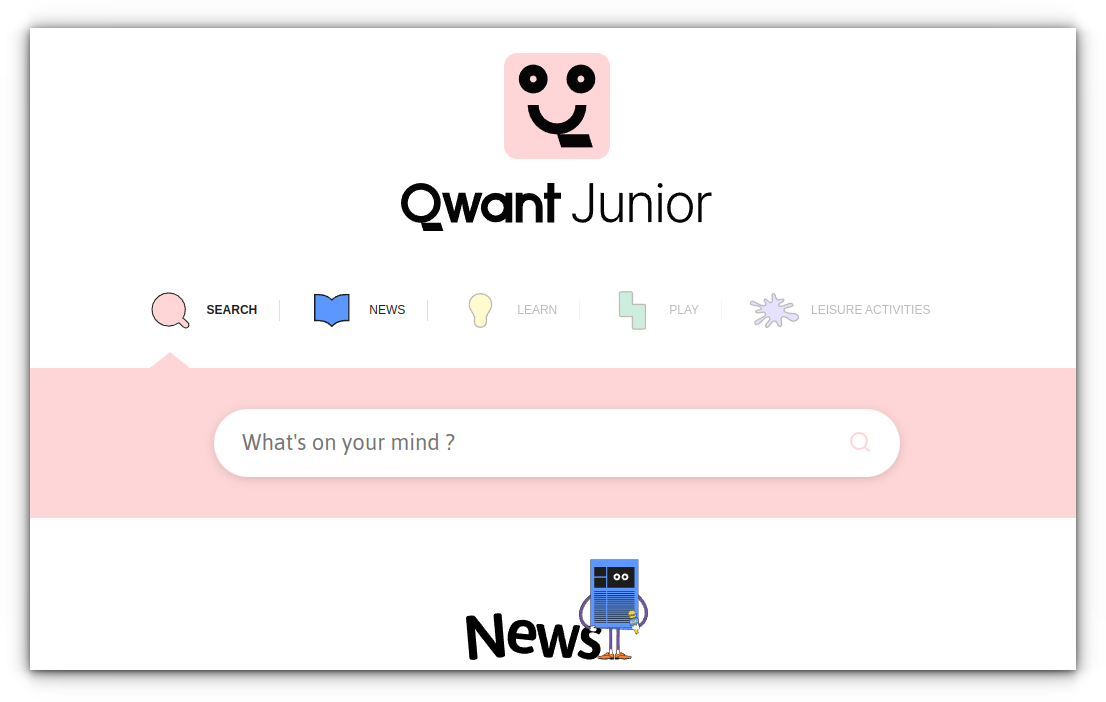 It is worth noting that they have launched their own "Maps" offering and a Qwant Junior for safe for children.
3. Startpage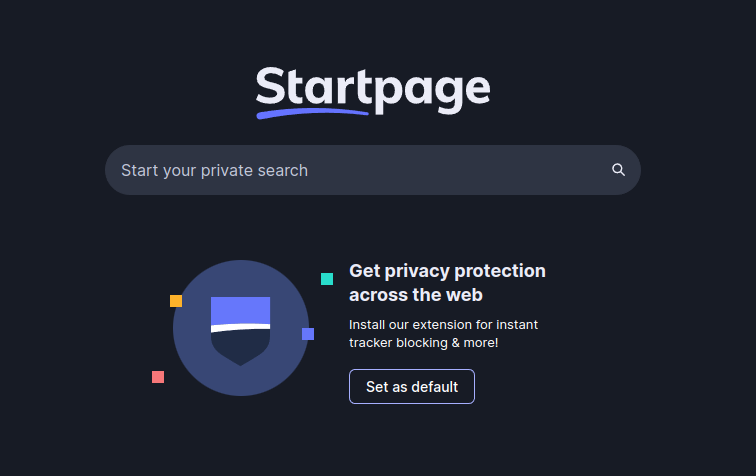 Startpage is a good initiative as a privacy-oriented search engine alternative to Google.
The UI is like that of Google's. So, if you want a familiar experience with added privacy benefits, this can be your pick. Startpage also puts privacy-friendly advertisements which you can choose to disable from the settings.
If you do not disable the promotional ads, they might be irrelevant to your search results, resulting in a bad user experience.
The quality of search results is good if not excellent.
To protect your privacy, it offers an "Anonymous view". You can either select to visit the web pages using a proxy to hide your IP or without it. You also get to change the theme of the search engine. Well, I did enjoy my switch to the "Night" theme and the default theme also looks good.
There's also an interesting option with the help of which you can have a separate copy of your browser settings by generating a custom URL. This method does not store any cookies. But, if you want to save your browser settings with a cookie, the settings go away if you clear the cookies.
4. Swisscows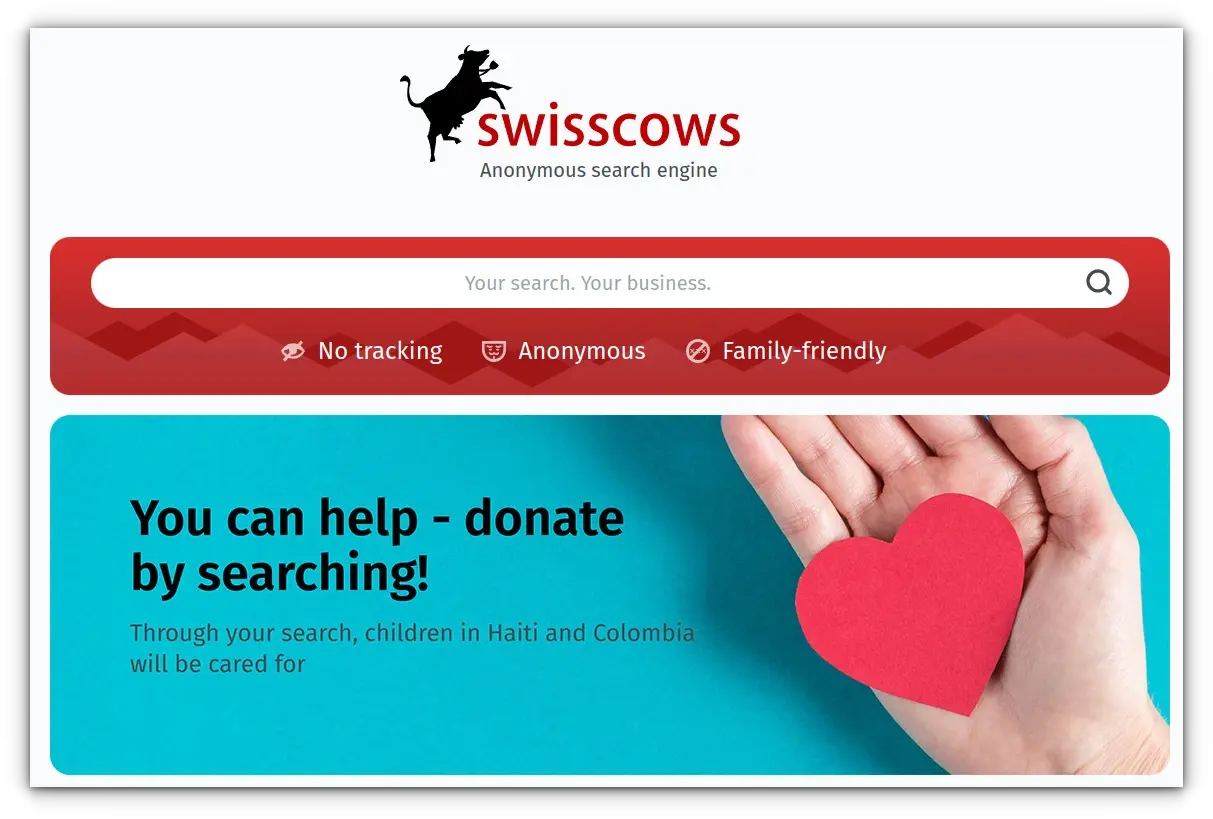 Swisscows isn't a dairy farm portfolio site but a privacy-oriented search engine as an alternative to Google.
You may have heard about it as Hulbee, Swisscows was replaced by it, and Hulbee is now an enterprise-only offering.
Swisscows utilizes Bing to deliver the search results as per your query. It lets you preview a webpage before visiting the site with a button click. The search algorithm ensures that it is a family-friendly search engine where adult content and violence is ruled out completely, making it a suitable portal for children.
Also, with their revenue, they support children who do not have the privilege of getting educated while helping them survive. That also gives another reason for using this secure search engine.
5. Mojeek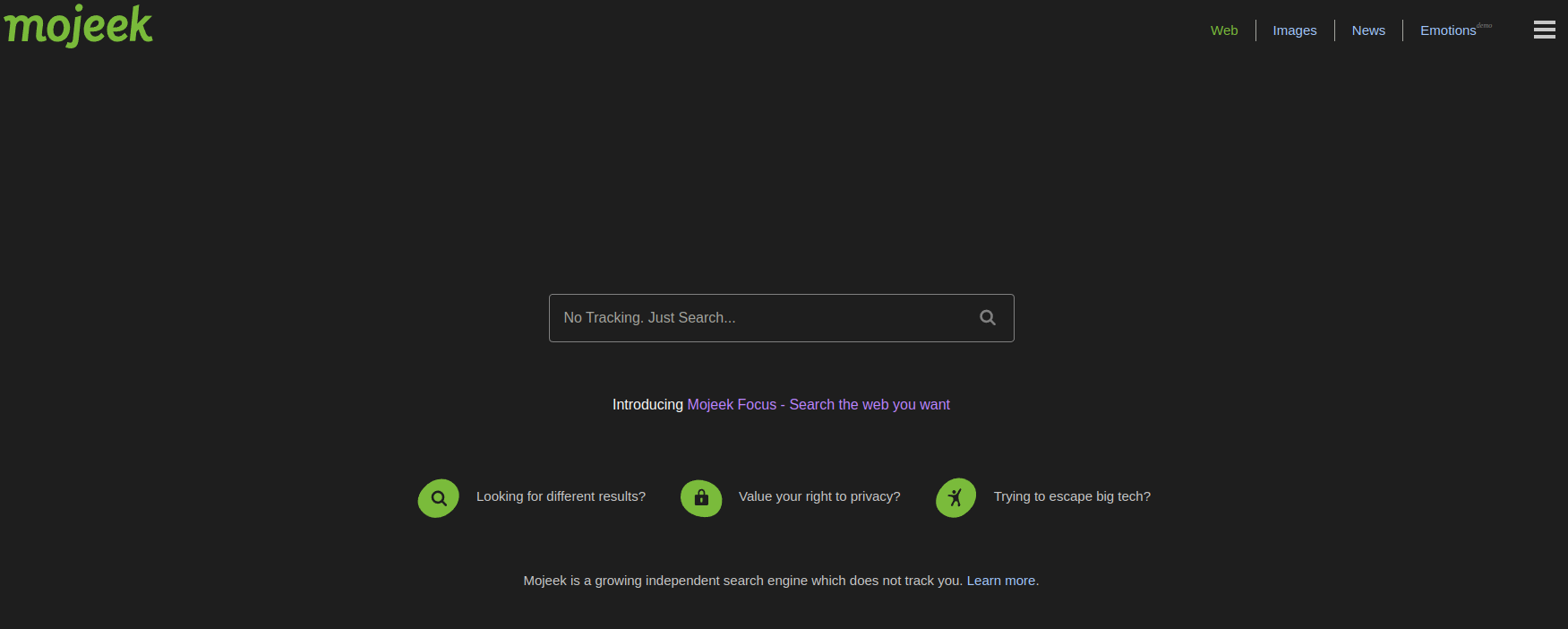 Mojeek has been around for a long time now. They're an independent 'crawler-based' search engine based in the UK, with their own algorithm and index of web pages.
If you are looking for an alternate search engines that does not enforce any trackers while having its own index for search results, you should be good to go with this. It offers a Mojeek "Focus" feature that lets you refine search results by excluding/adding sites and more.
I tried searching for some common queries and was satisfied with the search results. I think you can try it for yourself.
6. searX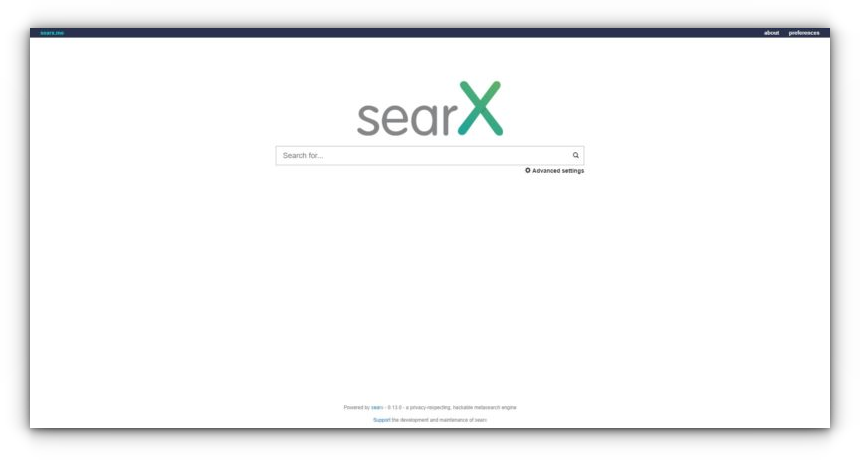 searX is an interesting search engine – which is technically defined as a "metasearch engine". In other words, it uses other search engines and accumulates the results of your queries in one place. It does not store your search data being an open-source metasearch engine at the same time. You can review the source code, contribute, or even customize it as your own metasearch engine hosted on your server.
If you are fond of using Torrent clients to download stuff, this search engine will help you find the magnet links to the exact files when you try searching for a file through searX. When you access the settings (preferences) for searX, you would find a lot of advanced things to tweak from your end.
General tweaks include – adding/removing search engines, rewriting HTTP to HTTPS, removing tracker arguments from URLs, and so on. It's all yours to control. The user experience may not be the best here, but if you want to utilize multiple search engines while keeping your privacy in check, searX is a great alternative to Google.
The only problem here is you may not have a single domain active for the search engine. Hence, there are multiple searx instances, if the button below does not work, you should browse the list of instances to look for others or host it yourself.
7. Peekier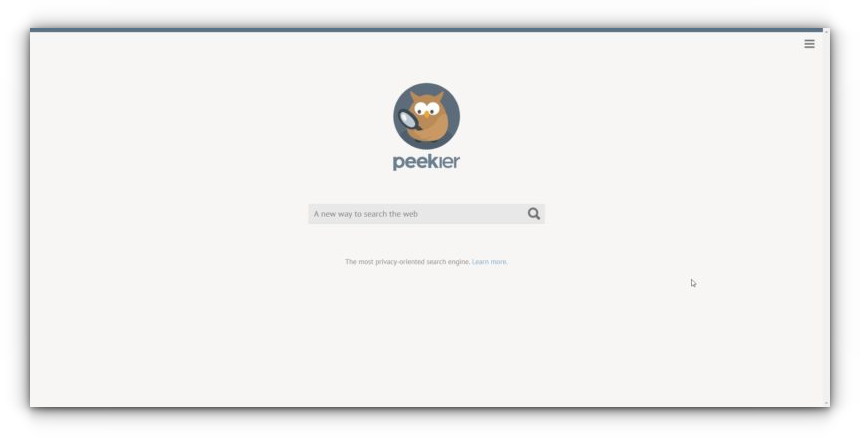 Peekier is another fascinating privacy-oriented search engine. Unlike the previous one, it is not a metasearch engine. It may not be the fastest search engine I've ever used but it is an interesting take on how search engines could evolve in the near future.
When you type in a search query, it not only fetches a list of results but also displays the preview images of the web pages listed. So, you get a "peek" at what you are looking for. While the search engine does not store your data, the web portals you visit track you.
So, to avoid that to an extent, Peekier accesses the site and generates a preview image to decide whether to head into the site or not (without you requiring access to it). That way, you allow fewer websites to know about you – mostly the ones you trust.
8. MetaGer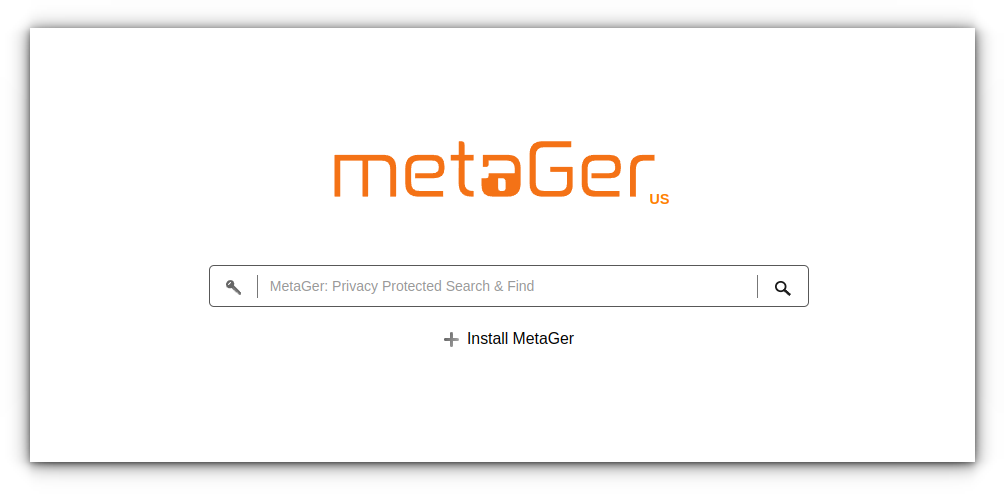 MetaGer is yet another open source metasearch engine. However, unlike others, it takes privacy more seriously and enforces the use of the Tor network for anonymous access to search results from a variety of search engines. They claim that their servers run on 100% renewable energy.
They do house a few advertisements (without trackers of course)- but you can get rid of those as well by joining in as a member of the non-profit organization – SUMA-EV – which sponsors the MetaGer search engine.
9. Ecosia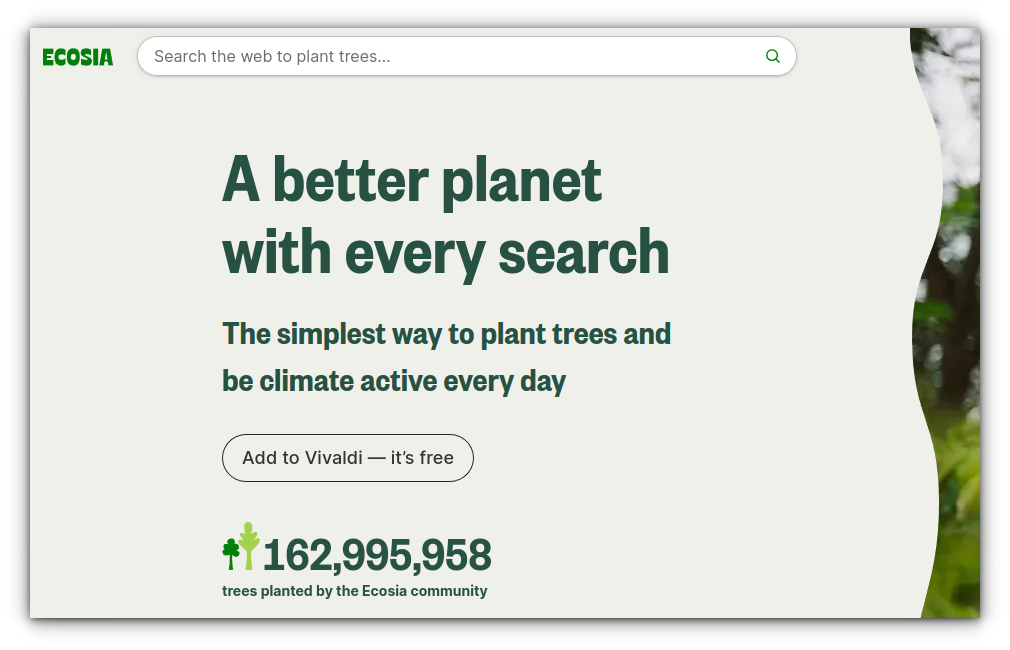 I used Ecosia for a while as my primary search engine. It's a one-of-a-kind privacy-focused search engine that plants trees if you use it.
They use Bing's search results at the core. They make money from sponsored ads on search result pages. However, they contribute significant money to notable organizations and activists helping plant more trees.
At first, this might seem to be controversial. But they share monthly financial reports, and I've also observed respectable organizations involved with Ecosia to help plant more trees. In addition, they claim that their servers run on 100% renewable energy.
With Ecosia, you get a similar user interface to Google.
10. Brave Search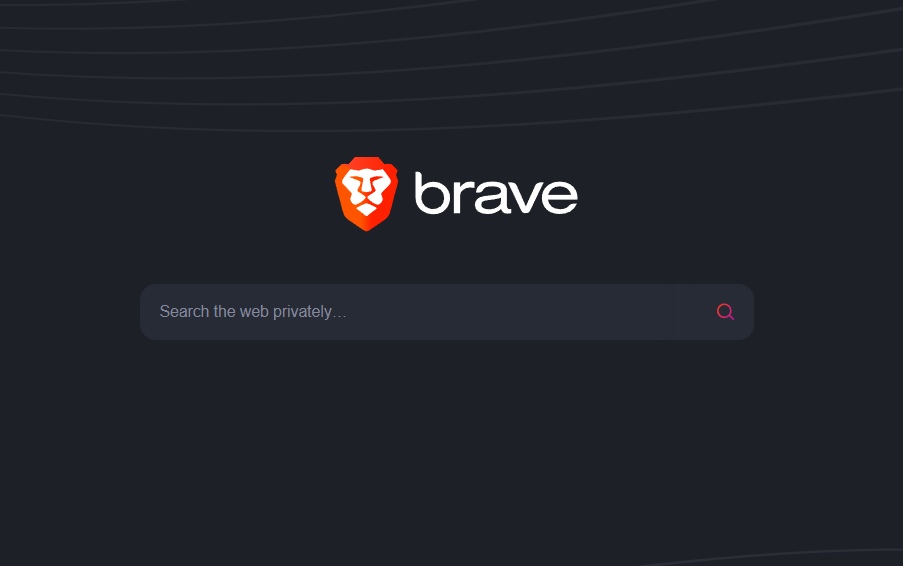 Brave Search is a clean-looking search portal by the makers of the Brave web browser. I would consider it one of the best alternative search engines, even close to DuckDuckGo.
Even though it is based on the open-source project Tailcat, it is not open-source at the time of updating the article.
Compared to some others, it provides some interesting options that include an ad-free premium version, transparency in search results, an independent index, and community-curated search rankings.
You can explore the best Brave Search features if you are curious.
Suggested Read 📖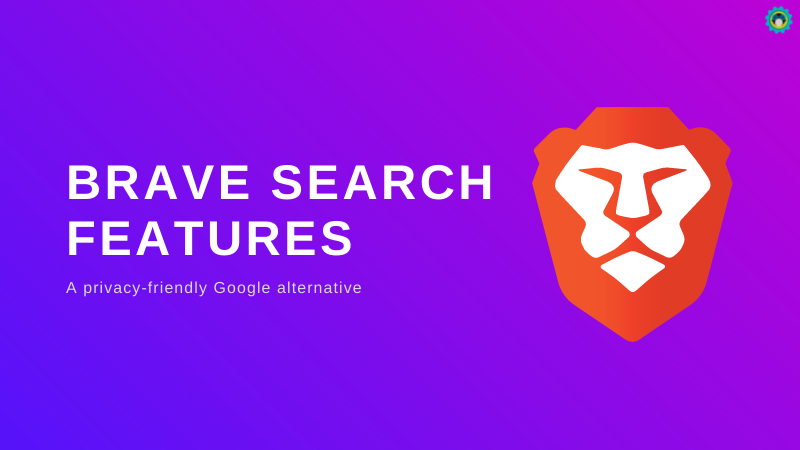 More ways to protect your privacy
If you are concerned about your privacy, you should look at some of the best privacy-focused Linux distributions and private email services. In fact, there are many more tools you can explore to enhance your privacy.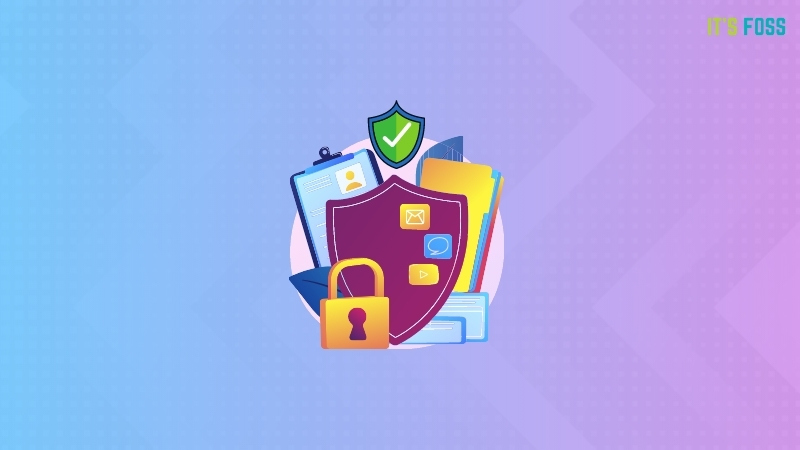 Among the search platforms mentioned here – DuckDuckGo – is my personal favorite.
But it comes down to your preference and whom you would choose to trust while surfing the Internet.
Do you know some more exciting (but good) privacy-oriented alternative search engines to Google? Kindly let me know your thoughts in the comments below.