The official website of Papyrus doesn't exist anymore. It seems that it has been discontinued and no longer maintained on GitHub. So, this article should be useful if you are looking to know more about what it offered back then.
There are a lot of note-taking apps for Linux. Especially, if you're looking for Evernote alternatives, you will find some good ones listed.
However, here, we talk about an open source note manager – Papyrus.
If you are not looking for a note-taking app but a to-do app for Linux instead, you can take a look at my coverage on an open source to-do app Go For It!.
Papyrus: Open Source App To Manage Your Notes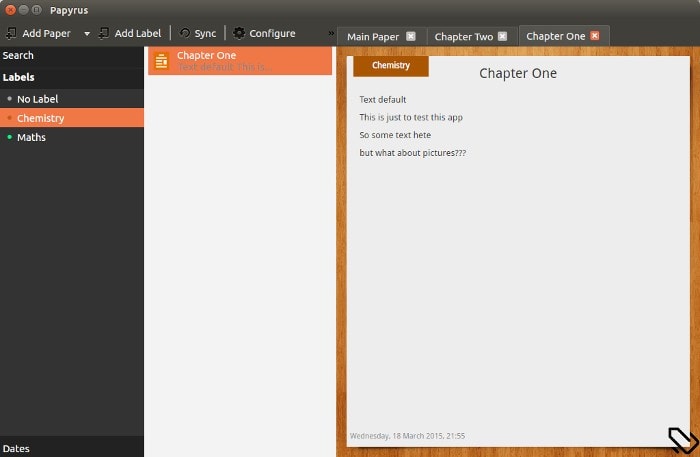 Papyrus was a fork of Kaqaz note manager and is built on QT5. It brings a clean, polished user interface and is security-focused (as it claims).
Emphasizing simplicity, I find Papyrus similar to OneNote. You organize your notes in 'paper' and add them a label for grouping those papers. Simple enough!
Papyrus Features
Though Papyrus focuses on simplicity, it still has plenty of features up its sleeves. Some of the main features are:
Note management with labels and categories
Advanced search options
Touch mode available
Full screen option
Back up to Dropbox/hard drive/external
Password protection for selective papers
Sharing papers with other applications
Encrypted synchronization via Dropbox
Available for Android, Windows and OS X apart from Linux
Installing Papyrus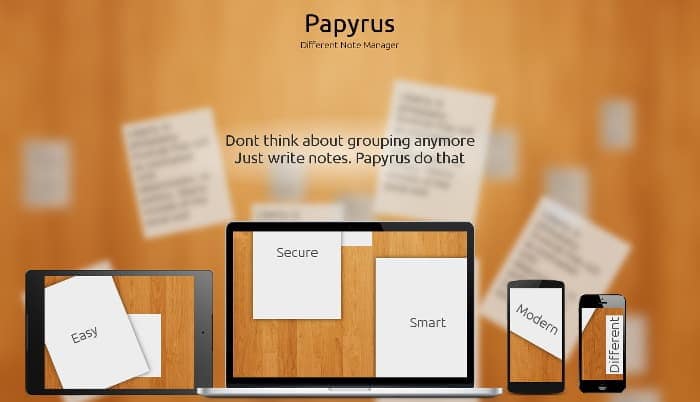 Papyrus had APK files available for Android users. There were installer files for Windows and OS X.
However, now that the official website is no longer active, you can only get the source code of the application from its GitHub page. I wish there were .deb files or .AppImage files to test it out – but they have been discontinued. So, if you want to put the effort – you can utilize the source code archive from GitHub.
In case you find the official website re-appear for some reason – feel free to let us know in the comments.
Wrapping Up
Papyrus was promising. However, it seems to have been abandoned.
As mentioned earlier, you can take a look at the Evernote alternatives available. But, personally, I will suggest you try Simplenote or Standard Notes.
What do you think about Papyrus? Did you get the chance to try it back in 2015? If you already knew about it – what alternative would you suggest for it in the current date?
Also, if you tried to dig through the source code and make it work – let us know in the comments below!