Brief: OpenShot is a free and open-source non-linear video editor that is available for Linux. Here, we take a look at the features and help you to get started with it.
OpenShot Video Editor happens to be one of my top recommendations for the list of free and open source video editors.
In this article, I shall take a quick look at what it is all about and how does it work (in the form of a video in the later section of this article).
OpenShot Video Editor: A Simple Open-Source Video Editor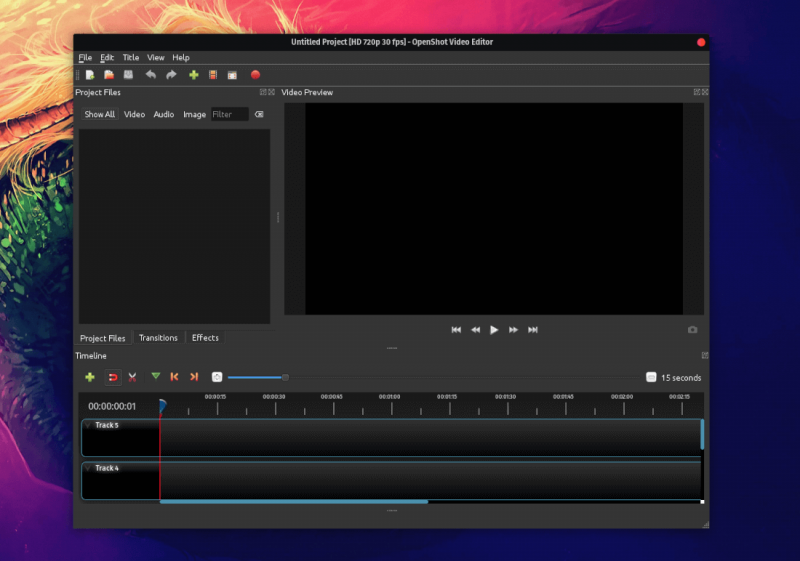 OpenShot video editor is a free and open-source solution to Linux when you need to edit a video.
The user interface is really simple and it features a lot of useful tools to get things done. However, it is worth noting that it may not be a replacement for Adobe Premiere Pro.
If you do not want to work something very flashy – you should be able to utilize OpenShot video editor to create/tweak the video of your choice.
Let us take a quick look at the features it offers.
Features of OpenShot Video Editor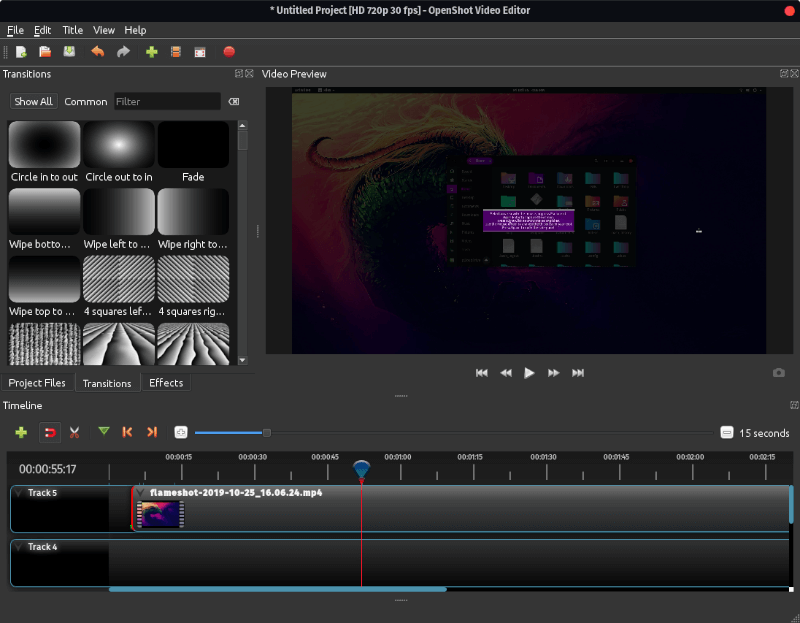 In addition to all the features highlighted, I encourage you to explore the application separately to see if it fits your requirements.
If you are not interested to give it a try, you can first take a look at its official user guide to see what else it offers including the key features I mention here.
Below is the list of key highlights:
Cross-platform support: This is much-needed support because creators/editors need to have the flexibility of using the same software on multiple platforms anywhere they work at. It is also worth noting that the saved project files are also cross-platform.
Support for various Audio/Video/Image formats: It uses FFmpeg library – so it can work with most of the major audio/video and image formats in the timeline.
Drag and drop support: Being able to interact and drop files from your desktop to the timeline is always a plus. So, with OpenShot, you can do that.
Unlimited Tracks: Some video editors used to limit the number of tracks/layers you can create per timeline. But, here, you get to create as much as you want (of course, it has to be practical).
Basic video manipulation: A video editor can only come in handy if it can easily let you trim, clip, resize, snap, rotate, and cut the video. Here, you get all that.
Real-time previews: You do not have to render or play the video separately when applying a transition, you can preview that in real-time.
3D Animated Texts & Effects: Along with the generic text editor (with title templates) and video effects, you have got some options for 3D effects and texts as well.
Advanced timeline: Just like you'd expect for any modern video editor, you can easily drag and drop stuff, zoom, pan, and control snapping for easily managing the content in the timeline.
Audio mixing and editing: Interestingly, it also supports audio editing features such as displaying the waveform or split the audio from your video.
For what it offers – it definitely seems to be one of the simplest yet feature-rich video editors available for Linux.
You can take a look at the OpenShot video editor in a video tour below.
Installing OpenShot Video Editor on Ubuntu and other Linux distributions
OpenShot is one of the most popular video editors for Linux out there and it is available in repositories of most Linux distributions.
On Ubuntu or other distributions, you can find it in the software center application. Just search for it and install it from there.

If you prefer command line, you can install it using the following command:
sudo apt install openshot
However, you may not always get the latest stable version of OpenShot in the distribution's repository.
Ubuntu users can easily get the latest OpenShot editor using its official PPA:
sudo add-apt-repository ppa:openshot.developers/ppa
sudo apt update
sudo apt install openshot-qt
You can also download the latest version of the OpenShot video editor from their official download page as a .AppImage file. The AppImage files can be used on most Linux distributions.
Wrapping Up
So, OpenShot is a simple and effective solution as a video editor for everyday use. It may not be the best one around – but it does get the job done without having a flashy user interface.
What is your favorite video editor? Let me know in the comments below.