Nutty is a third party app developed for elementary OS that gives basic information about network and network related usage. It has a clean looking, simple tabbed interface to provide information and stats in various categories.
Main features of Nutty are:
Basically, if you are aware of basic networking commands, you can get all these information in the Linux terminal itself. But having a GUI app often makes thing easier.
The best feature of Nutt, I think, is device discovery. I have earlier covered a tutorial to find out devices on same network in Linux. This feature is very similar to that. You can set monitoring period in the settings. And after each monitor run, it will send you a desktop notification fo every new device found on the same network.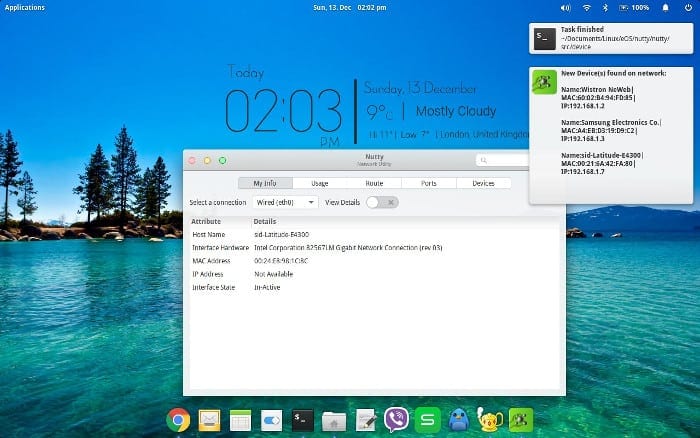 In fact, this is the feature I suggested to Siddhartha, developer of Nutty. And he was kind enough to implement this suggestion into a feature.
Installing Nutty in elementary OS and Ubuntu
You can use the PPA to install Nutty in elementary OS Freya and (perhaps) Ubuntu. I did try it on Linux Mint 17.3 but the PPA did not work because of dependency errors.
Open a terminal and use the following commands:
sudo apt-add-repository ppa:bablu-boy/nutty.0.1 
sudo apt-get update
sudo apt-get install nutty
To uninstall Nutty, use the following commands:
sudo apt-get remove nutty
sudo apt-add-repository --remove ppa:bablu-boy/nutty.0.1 
If you find any bugs, please report it here.
Small applications like Nutty come handy and enhances the overall experience of desktop Linux. Don't you think so?