Ubuntu's default GNOME desktop comes with a sidebar launcher (or dock). This launcher's default position is on the left side. Most people leave it as it is, but a few like to change the dock position to the bottom.
Yes! You can change the Ubuntu launcher settings and change the dock position to the bottom or even to the right side.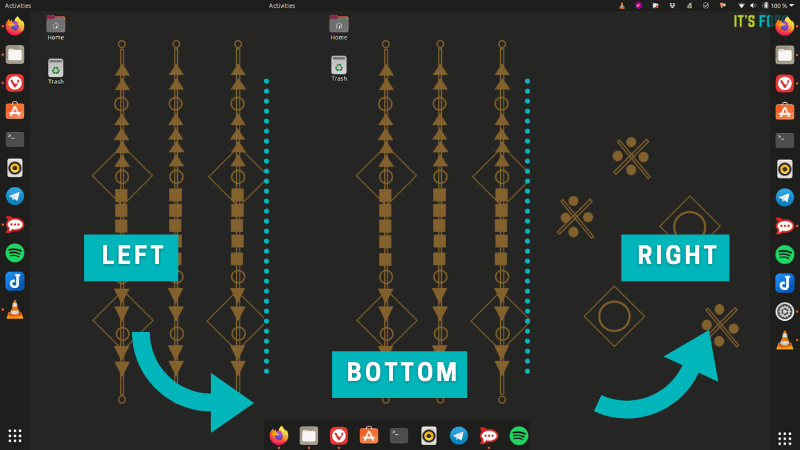 Let me show you how to do it.
Move the launcher in Ubuntu
Press the Windows button and bring up the activity area. Type 'settings' and click on the Settings application.

To change the dock position, go to Settings->Appearance. You should see some options under Dock section. You need to change the "Position on screen" settings here.
As you can see, you can change the launcher position to the left, bottom or right. The changes take place immediately. No need to log out or restart the system.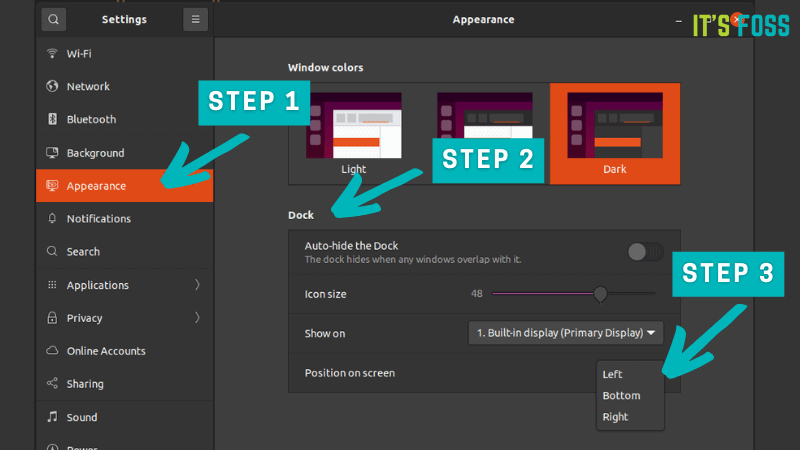 That was easy, right? It is one of the simplest ways to customize the dock in Ubuntu.
Recommended Read:
Bonus Tip: Position of dock on a multiple monitor setup
If you have a multi-monitor setup, you can choose whether to display the dock on all screens or only one of the screens.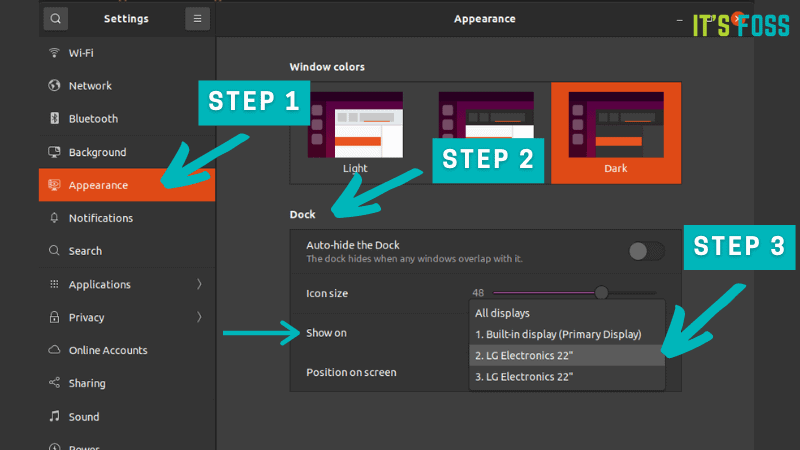 Want more?
There are a lot more ways to customize the Ubuntu Dock.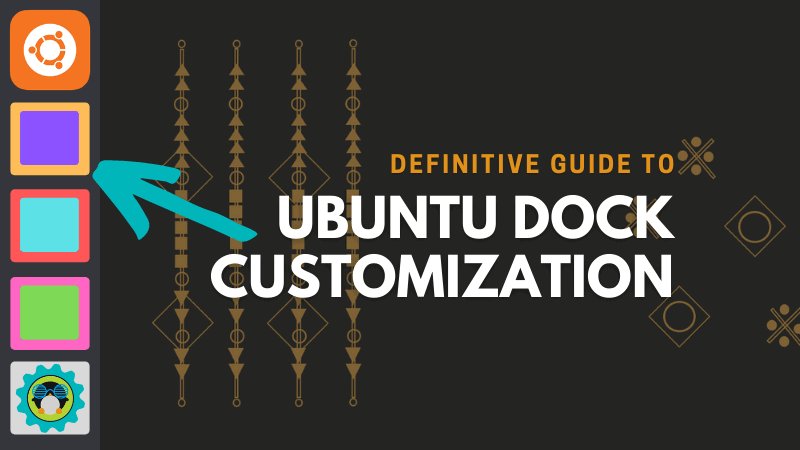 And if you want something totally different, disable the Ubuntu dock and opt for other available docks.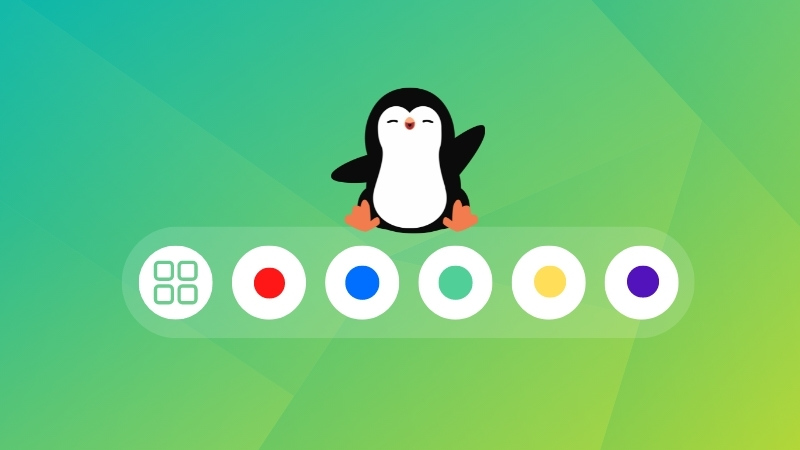 You can also check out other Ubuntu customization tips.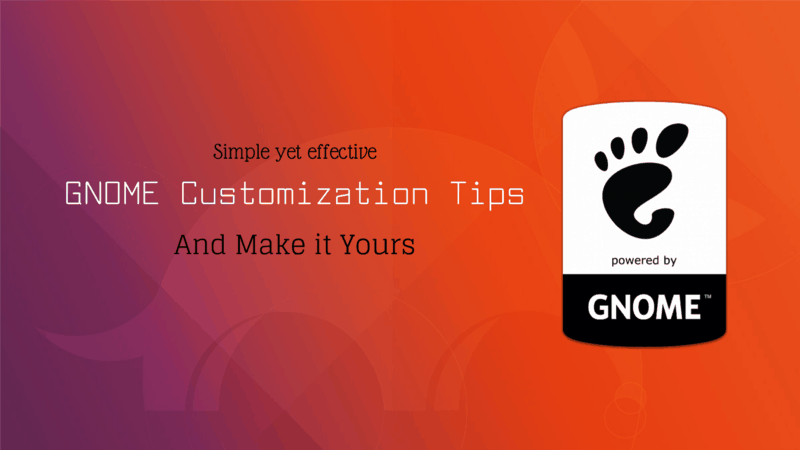 I hope this post helped you to change the launcher position in Ubuntu. Do you like it on the bottom or on the left or maybe on the right side?