MintBox Mini is a tinier yet more powerful version of its flagship hardware product MintBox.
If you did not know about MintBox already, one of the most popular Linux OS, Linux Mint is not just confined to software. It has a long-term partnership with Israeli computer manufacturer CompuLab to produce Linux Mint powered PC range called MintBox.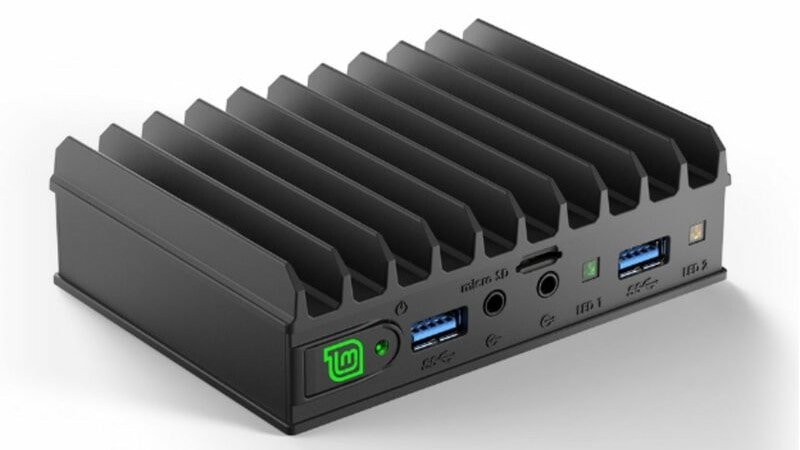 The first MintBox was released in January 2012 which was followed by an upgraded version MintBox 2. Guess the popularity of MintBox from the fact that it was sold out soon after its debut.
Right now, there are two Mini Box mini models available in the market. These models are the MintBox Mini 2 and MintBox Mini 2 Pro.
Both of these computers are super tiny, unique, and packs lots of connectivity options. Along with that, it packs a metal case and features the fanless design, which makes both of the computers completely silent.
However, the only thing that makes MintBox Mini 2 different from the MintBox Mini 2 Pro is amount of RAM.
So let's go ahead and have a look at each gadget's specification:
Mint Box Mini 2 Specification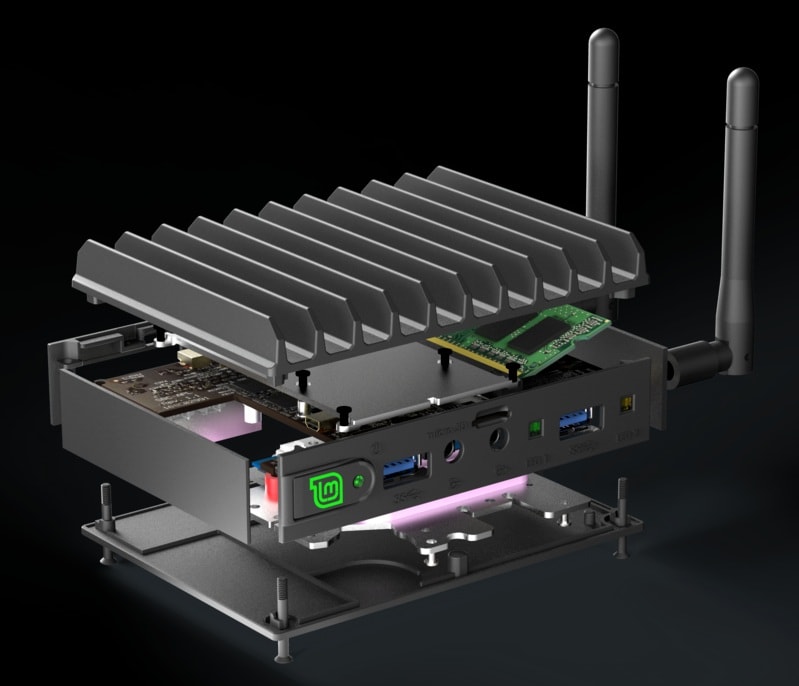 Mint Box 2 is the official Linux Mint PC that comes with pre-installed with the latest Linux Mint. It offers you 5 years of warranty, and it developed by a partnership between Compulab and the Linux Mint team.
This Linux Mint PC comes with a Celeron J3455 quad-core CPU and features Dual Gbit Ethernet (Intel i211), WiFi (Intel AC8260), and dual display. Along with that, it packs 4GB of RAM and comes with 64 GB M.2 SATA SSD.
MintBox Mini 2 Pro Specification
MintBox Mini 2 Pro is slightly an upgraded version of the MintBox Mini 2. It features almost the same features and comes with the latest Linux Mint pre-installed. For the CPU, it uses the same Quad-Core Intel Celeron J3455.
However, it comes with 8GB of RAM and 120 GB M.2 SATA SSD for storage. Along with that, you will also be getting the Intel 8260AC 802.11AC + BT 4.2.
MintBox Mini 2 and Mini Pro Pricing
In case, if these specs and the compact size of the Mintbox computers have impressed you, then let's just talk about the pricing.
While both of the devices are quite similar to each other in terms of designs and features, however, the price is slightly different, which of course, makes sense.
The MintBox Mini 2 $299.00 and the MintBox Mini 2 Pro are priced at $349.00, respectively. Plus, both of the devices have all the Compulab fitlet2 features.
[lasso box="B07DW6W831″ link_id="2194″ ref="mintbox-mini-2-mbm2-pro" id="101776″]
Wrapping UP
So, what do you think about the MintBox Mini 2? Both tiny Linux PCs are a great option for day to day work, and it does not cost you too much money. You can get one of these Linux miniPCs from Amazon.