Microsoft Teams is a team communication service similar to Slack. While Slack offers a native Linux client, a lot of users were waiting for Microsoft Teams to be available on Linux.
And, now, finally, Microsoft Teams has arrived for the Linux platform.
Even though it's a public preview release it does work quite good.
In their announcement post, they mentioned:
The Microsoft Teams client is the first Microsoft 365 app that is coming to Linux desktops and will support all of Teams' core capabilities. Teams is the hub for teamwork that brings together chat, video meetings, calling, and collaboration on Office 365 documents and business processes within a single, integrated experience.
Jim Zemlin (Executive Director of The Linux Foundation) also shared his excitement for the release:
2019 has been another incredible year in open source, and Linux continues to be at the heart of all the growth and innovation. I'm really excited about the availability of Microsoft Teams for Linux. With this announcement, Microsoft is bringing its hub for teamwork to Linux. I'm thrilled to see Microsoft's recognition of how companies and educational nstitutions alike are using Linux to transform their work culture.
Is Microsoft Teams Free To Use?
Yes, for starters, you can easily sign up for a Microsoft Teams account using your email ID for free.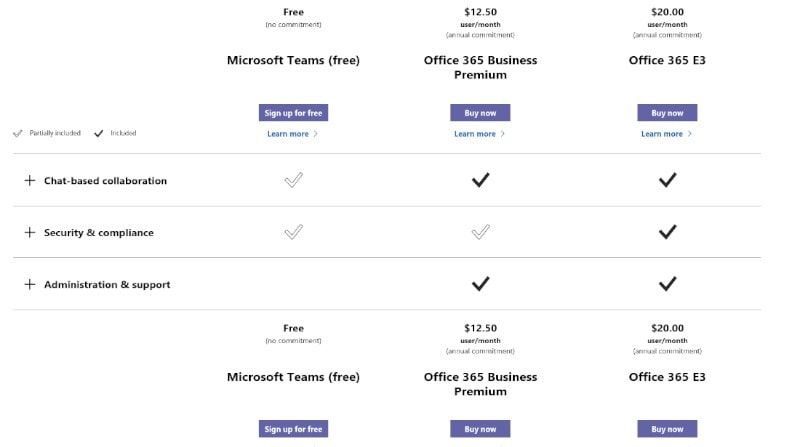 Of course, there will be a couple of restrictions in the free plan like lower storage space for documents, not having the ability to schedule meetings, and so on.
You can learn more about it on their product homepage.
Initial Impressions on Microsoft Teams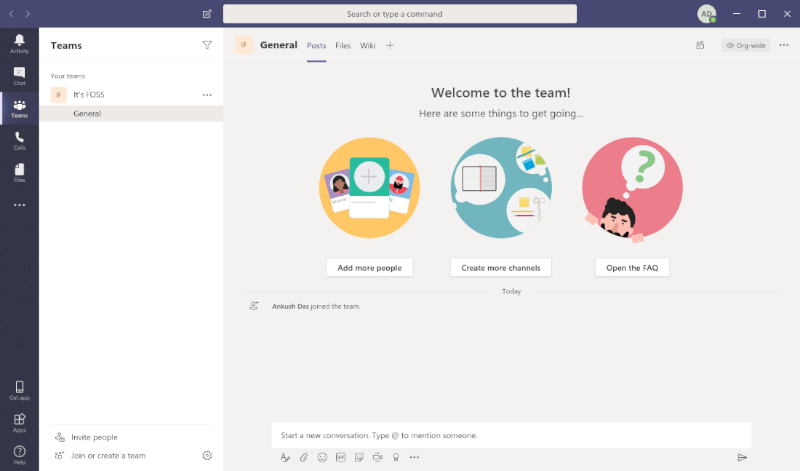 Personally, I use Slack on Linux – but Microsoft Teams wasn't so bad either.
The user interface is definitely well-tailored for a good UX.
Even though I didn't test-drive all the features available, it looks like Microsoft did a good job for Linux users.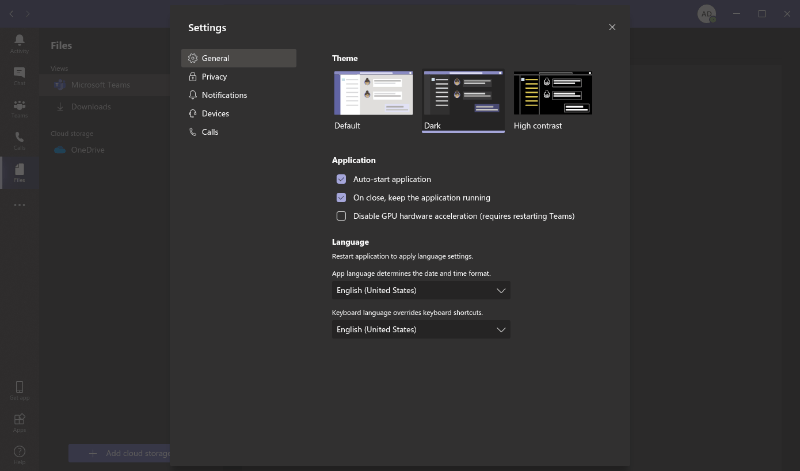 Of course, with a full-fledged team and unlocking all the premium features will help you test it to the best of its potential for your organization.
Even though Microsoft Teams is available for Linux, it is not an open source software. We've covered it here because it relates to Linux.
How to install Microsoft Teams on Linux
Microsoft provides .DEB installer files for Debian and Ubuntu based distributions and .RPM for Red Hat and Fedora based distributions.
You can download these files and install Microsoft Teams by running these files. If you are not sure, you can follow this tutorial to learn how to install deb files.
Have you tried Microsoft Teams on Linux yet? Feel free to share your experience in the comments below.