GNOME desktop doesn't include the media player controls in the system tray menu. Here's how to get it back in Ubuntu and other distributions using the GNOME desktop environment.
Rhythmbox is a nice application with all the necessary features you would expect in a standard music player. It is the default music player in a number of Linux distributions for a reason.
One 'feature' of Rhythmbox is that when you click the close button while playing a music file, it doesn't really close the application. The player simply 'disappears' from your screen but the music would still be played in the background.
In Unity and some other desktop environments, you can access the minimized Rhythmbox player from the audio menu in the top system tray.
But that doesn't happen anymore starting with Ubuntu 18.04 or should I say it doesn't happen in GNOME desktop environment. You won't find it in the system tray.
Don't worry. It's not disappeared completely. The minimized player stays in the notification area in the GNOME desktop. You can still control it with media keys on your keyboard.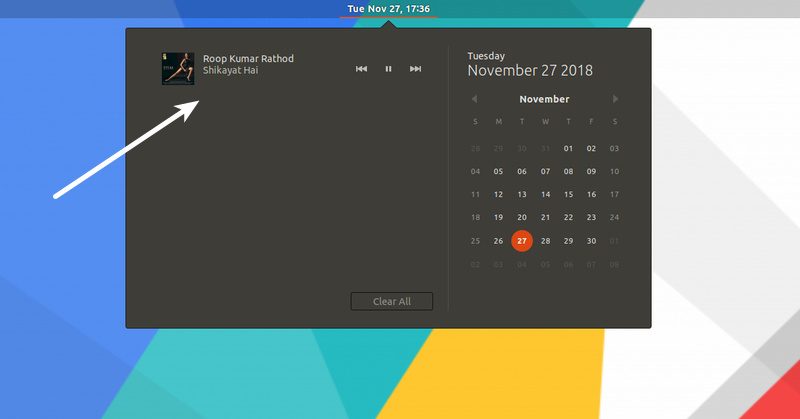 If you take my advice, I would suggest you should get used to the way GNOME works. But if you really want to get the media player controls back in the system tray, you could do that. Let me show you that.
Enable media player indicator in system tray in Ubuntu
I guess you are familiar with GNOME extensions. These are tiny plugins that extend the capabilities of the GNOME desktop.
To enable the media player controls in the system tray, you can use such a GNOME extension called Media Player Indicator.
You can find this extension on GNOME extension website or simply search for Media Player Indicator in the Software Center and install it from there.

I am guessing that you should enable GNOME Extensions as well.
Once you have installed it, you can see that media player controls are now visible in the system tray.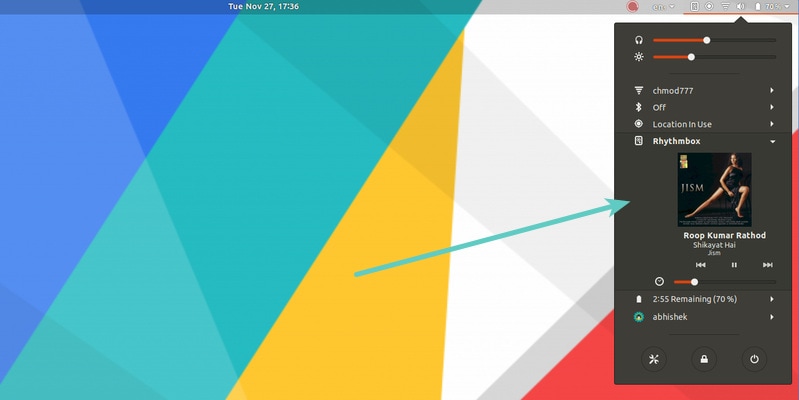 The good thing about the Media Player Indicator is that it provides you some configuration options as well to further customize the location and behavior of the media player controls.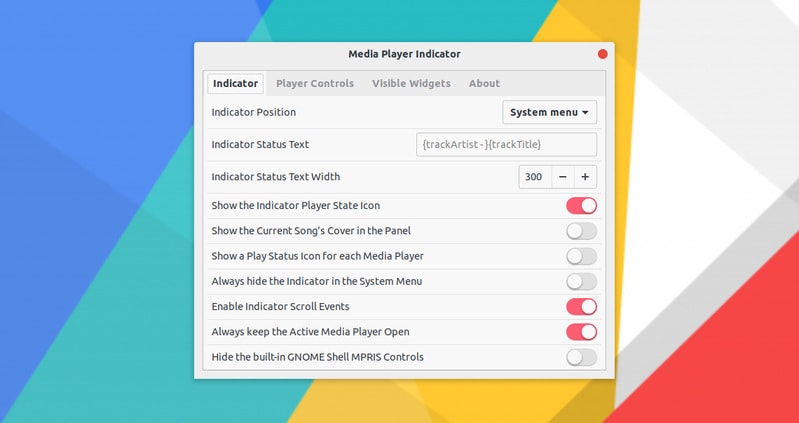 You can even use the settings to remove the media player controls from the notification area.
If you want to remove the Media Player Indicator, simply go to the Software Center, search for it and click on remove. It will be removed immediately.
What do you think?
I tested it quickly and found it a handy plugin for people who like the media controls in the system tray. However, I shall stick to the default GNOME behavior because keeping the media controls in the system tray doesn't really add any value, in my opinion.
How about you? Will you use this indicator and put the media player controls back in the system tray or will you stick with the notification area?