In this week's Linux application highlight, we take a look at a free and open-source DAW that helps make music with most of the essential features offered.
LMMS: A Free & Open Source Software To Help Make Music
LMMS is a cross-platform open source DAW hosted on GitHub. It is completely free to use and you do not need to purchase any kind of license to use it.
If you're curious, there's no specific full-form for "LMMS" acronym but you can consider it along the lines of "Let's Make Music" or formerly known as "Linux MultiMedia Studio" as stated in one of their official forum post years back.
So, with the help of LMMS, you should be able to work on making music on Linux.
Of course, you should not expect a free DAW to replace a full-fledged professional DAW bundled with proprietary plugins – but for starters, it isn't a bad one.
If you're used to other DAWs, it might take a while to get comfortable with the user interface. For instance, I've used Studio One and Mixcraft as a beginner – so the UI of LMMS looked different.
But, the good news is – you get a detailed official documentation of LMMS. So, if you have trouble learning how it works, simply refer to the official documentation available on their website.
Features of LMMS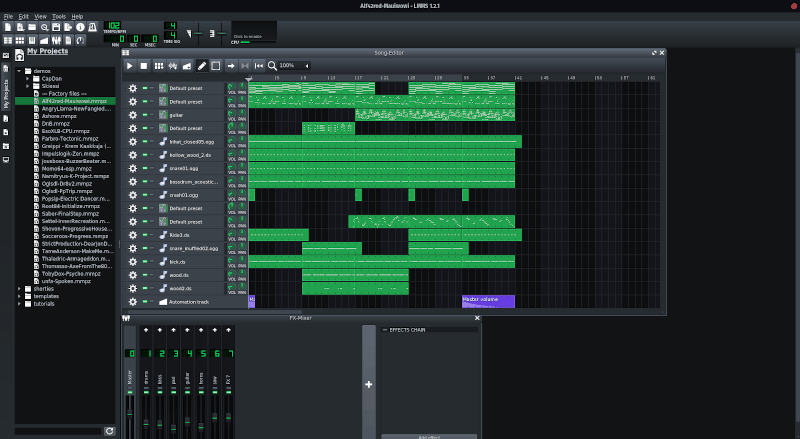 Just like any other DAW, you will find plugins, samples to use, instruments, and MIDI support. However, it is indeed a long list of features. So, instead of taking a whole day explaining it, let me highlight all the necessary features that LMMS provides.
Ability to add notes within the project without needing a separate note-taking app
Bundled free plugins to use
Note playback via MIDI or typing keyboard
MIDI Editor
Separate editor for instruments
Track Automation support
64-bit VST instrument support (for wine-based VSTs)
Built-in synthesizers that include some popular emulators for Yamaha and Roland
Feature-rich audio plugins built-in
Demo projects to easily get started
Several samples included
Native multisample support for SoundFont (SF2), Giga (GIG) and Gravis UltraSound (GUS) formats for high-quality instrument patches and banks (only if it's relevant for your work)
LADSPA plugin support
You will also find the essential delay/reverb/compressor/limiter and distortion tools built-in
Spectrum analyzer
You can find some extensive documentation on using LMMS. If you face any difficulties, LMMS also has its own forum where you can ask for help.
Installing LMMS on Linux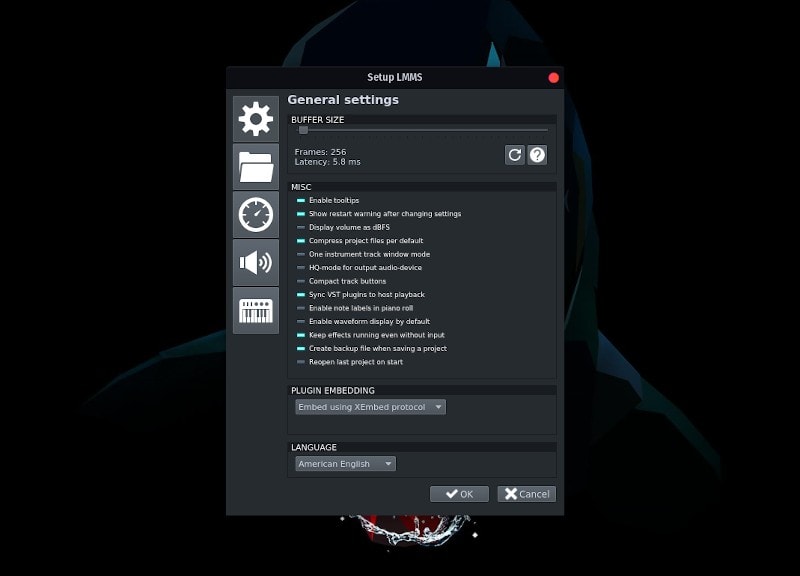 You can also find LMMS listed in the software center of your distribution- however, it might not feature the latest version.
To get the latest LMMS version, you can download the .AppImage file from the official download page. If you want to take a look at the latest or previous releases on GitHub, you can find those in their releases section.
If you want to use the AppImage file, you can refer to our guide on using AppImage file.
You may also try installing the Flatpak package available on Flathub.
My Thoughts On LMMS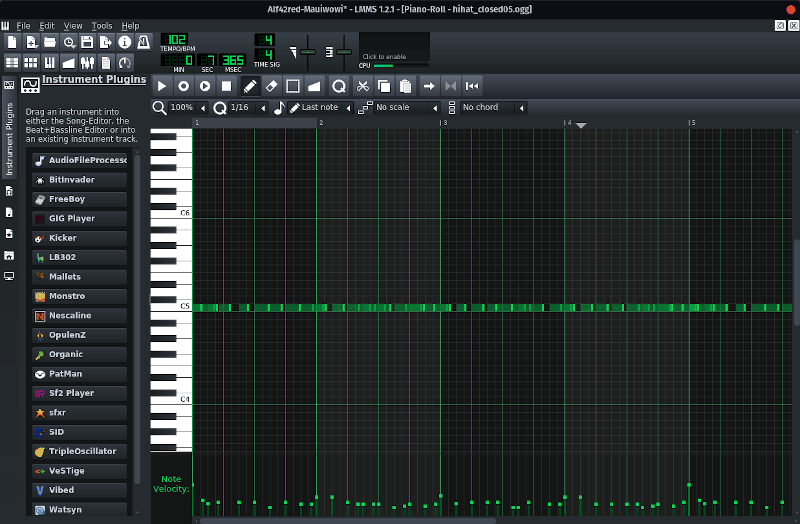 Even though this is a feature-rich free and open-source DAW – personally, I found the UX a little dull.
Of course, technically, it offers quite a lot of features and this could be useful for anyone who does not want to break their wallet to produce music. And, after all, it is an open-source solution.
If you want a full-fledged professional DAW using the VST plugins, you might just hold on to Windows/Mac (if you're used to it) because you still need to utilize Wine on Linux in order to make sure that the 64-bit VSTs work.
Wrapping Up
That being said, I'm not a professional music producer – so feel free to explore LMMS on Linux and make the most out of it without spending a penny.
If you've used LMMS (or any similar DAW), let me know your thoughts in the comments below.