You probably already know that Linux Mint is based on Ubuntu's long-term support (LTS) release.
Hence, Linux Mint 21 features Ubuntu 22.04 LTS as its base. Linux Mint version 21 has been released recently. Wondering what's new? Let me show that to you.
Linux Mint 21 is codenamed Vanessa
Let me share something interesting:
Every Linux Mint release, be it minor or major, has a codename. It is a female name, normally of Greek or Latin release.
Like Ubuntu, there is a pattern in the codename in Mint also. The codenames are in alphabetically increasing order for the major release, but they use the same alphabet for the minor releases.
For example, Mint 20 was called Ulyana, 20.1 Ulyssa, 20.2 Uma and 20.3 Una. Mint 19 series had codenamed starting with T.
Mint 21 codename starts with V, and the first release of the 21 series is called Vanessa.
There will be at least three more minor releases in the Mint 21 series, and they will be released every six months until the next Mint major release in 2024. They all will have a codename starting with the letter V.
New features in Mint 21 Vanessa
Apart from the codename, let's see what else is new in Linux Mint 21.
1. New upgrade tool
Existing Mint 20.3 users should be able to upgrade to Mint 21 relatively easier, thanks to the new upgrade tool.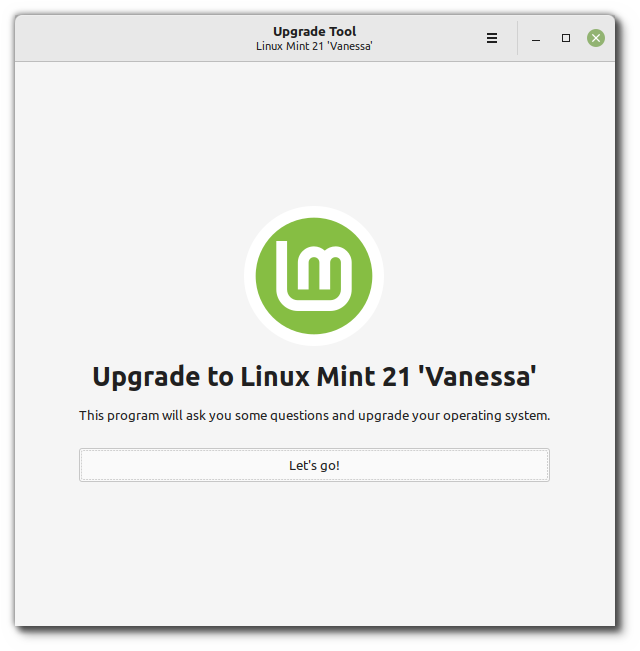 Earlier, upgrading to a major version involved using the terminal. Now everything should be done with a few mouse clicks in the new GUI tool.
It will show what packages have been upgraded and which packages won't be upgraded. It supports several languages. It even checks if your PPA and custom repositories are supported in the new version.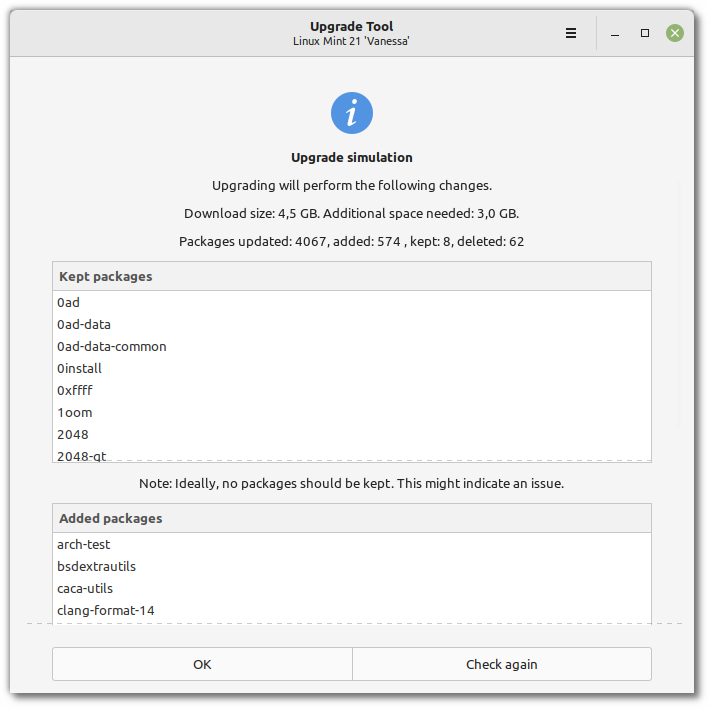 Overall, an excellent tool to ease the upgrade process. It's good to see that Mint focuses on developing graphical tools to help its users.
2. New Bluetooth application
Though not developed by the Mint team, Mint 21 will feature the Blueman tool for managing the Bluetooth settings.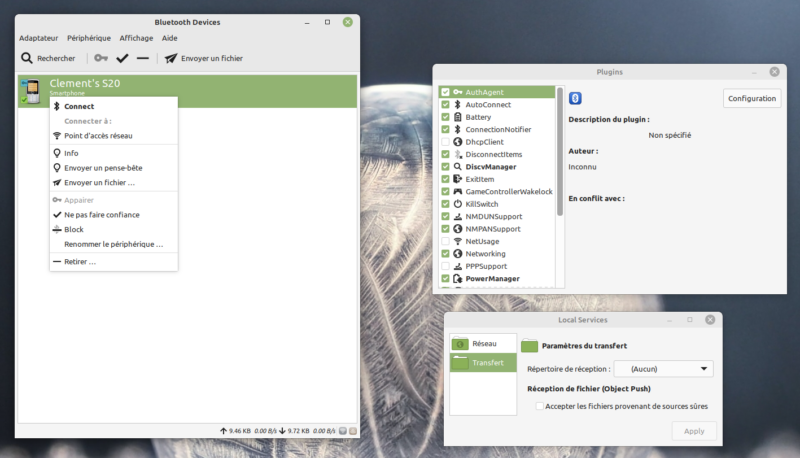 What's wrong with the existing Blueberry tool?
It was simply a front-end XApp for GNOME Bluetooth from the very beginning.
However, with GNOME 42 update, the newer GNOME Bluetooth is no longer compatible with Blueberry. Hence, it needs significant changes to make it work.
The lead developer of Linux Mint, Clem, also mentioned, "There is also frustration upstream from the GNOME Bluetooth development team who simply does not want to have users from other desktops than GNOME and so Blueberry will probably get discontinued."
So, it makes sense to use a new app that works well on Linux Mint and any other Linux distro, which is Blueman.
It is not a simple app like Blueberry but can prove to be a useful utility for users.
3. Timeshift becomes a Mint tool
Mint team has been recommending Timeshift for system settings backups for some time now. It almost felt a part of the Mint applications suite. I mistakenly said that in one of the YouTube videos as well.
But the good news is that the Mint team has taken over the development of the Timeshift application. It is now an XApp and you should see it even more integrated within the Linux Mint ecosystem.
There are already a few developments to it. For example, in rsync mode, Timeshift now calculates the required space for the next snapshot and skips it if performing that snapshot leads to less than 1GB of free space on the disk.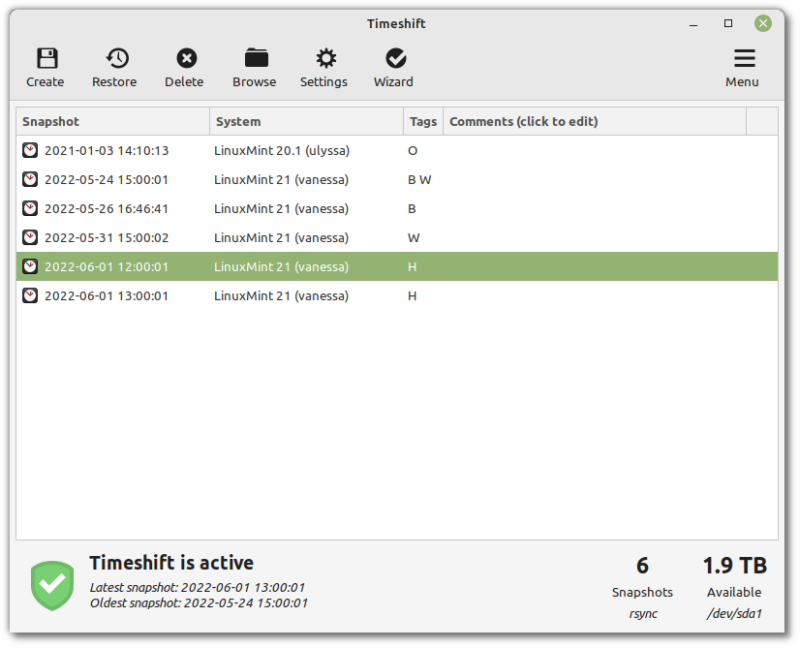 4. WebP image support
WebP image format is getting popular these days among website owners. They are smaller in size without compromising on quality.
If you try to download images from the internet, and they are in WebP format, they are opened with a web browser. You'll have to install additional packages for WebP support in other Linux distributions.
Mint 21 will have WebP support enabled by default. You can open the WebP images in the image viewer and the images will be displayed with their thumbnail in the Nemo file manager.
5. Improved Thumbnail Support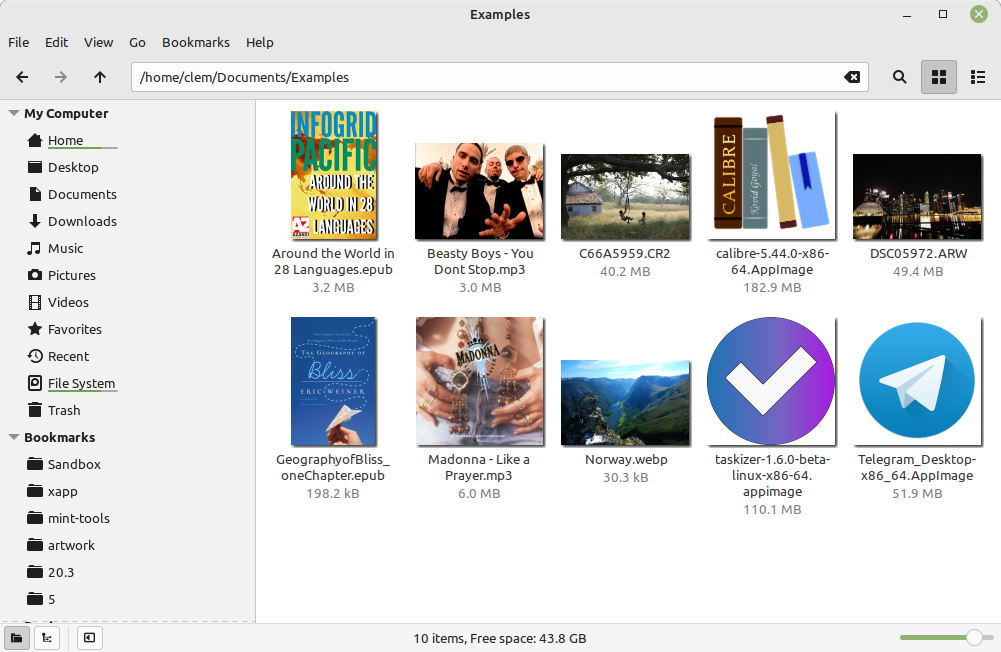 A new Xapp project was developed (i.e. xapp-thumbnailers) to add missing thumbnails to some common file types that include:
AppImage
ePub
MP3
RAW pictures
WebP
6. New Wallpapers
Of course, technically, not a feature, but it is worth mentioning that it includes some beautiful wallpapers in Linux Mint 21.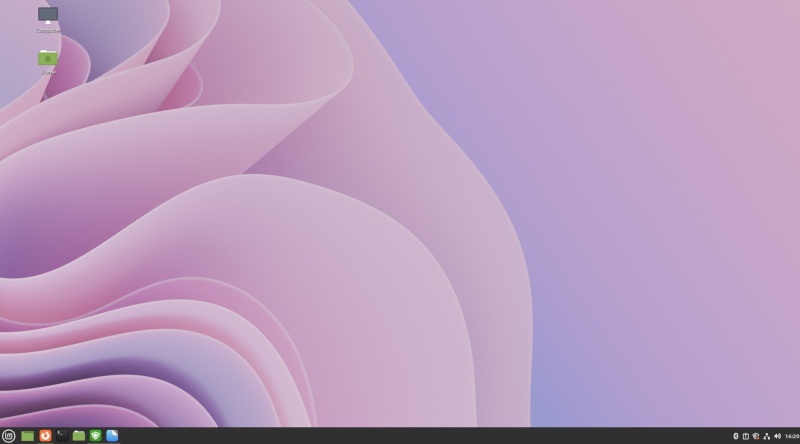 7. No surprise killing of applications (like Ubuntu 22.04)
Ubuntu 22.04 introduced the systemd-oomd, a userspace out-of-memory (OOM) killing service. This service takes "corrective action before an OOM occurs in the kernel space".
So, when the system is struggling with memory pressure, this service jumps into action to ensure that system keeps running. How does it do that? By killing some running applications.
But that has created a problem, as Ubuntu users complained of random closing of running applications.
For this reason, the Mint team has decided against including this 'performance improving' feature in the upcoming Mint 21.
8. No negative impact on dual boot
It was noticed in Ubuntu 22.04 release that Windows disappeared from the Grub menu in dual boot systems. It was because the os-prober feature was disabled by default in version 2.6 of Grub bootloader.
Mint team has correctly decided to enable the os-prober by default. This means that the Grub bootloader with Mint 21 should be able to properly detect Windows (and other OS) as it used to previously.
9. AppImage support as it is
It looks like Mint 21 is undoing plenty of things that Ubuntu 22.04 could have done. The libfuse library has been removed from Ubuntu 22.04 LTS; hence, you cannot run AppImage applications unless you install it explicitly.
The Mint team takes note of this pain point and has included libfuse2 and libfuse3-3 by default in Mint 21.
10. Cinnamon 5.4.2 and Linux Kernel 5.15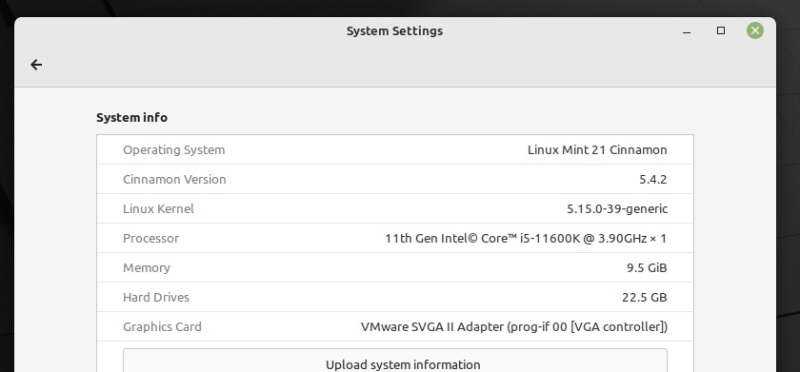 Of course, Mint 21 will have newer versions of many popular applications and Linux Kernel 5.15 LTS.
Cinnamon 5.4 desktop environment is a good upgrade that includes a window manager based on a modern version of Mutter 3.36 and many technical improvements.
In other words, the window manager in Cinnamon 5.4 received a major rebase while the codebase is closer to upstream.
There aren't any massive visual differences, but you can expect subtle improvements overall.
11. Sticky Notes Improvements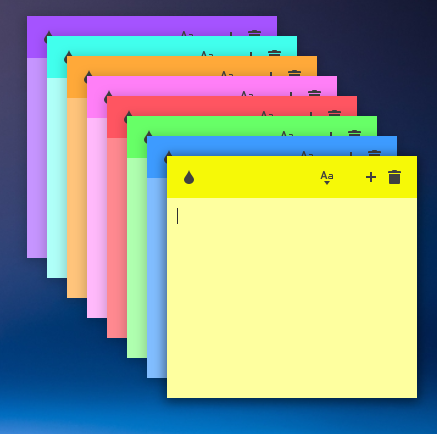 With the Sticky Notes application, you can finally duplicate the notes.
In addition, creating a new sticky note will cycle through different colors instead of choosing them randomly.
12. Process Monitor

Automated tasks make things easier! And a new process monitor has been added to the system tray to keep an eye on it.
This way, you will know what's going on in case there's a slowdown in your system due to a system snapshot/automatic updates running in the background.
Download Linux Mint 21
The mint team will share details on the upgrade procedure for existing Mint 20.3 users. For now, you can download the fresh ISO of the Mint 21 from the official website.
Meanwhile, do express your views on Linux Mint 21. What kinds of improvements do you like in this new version?