The night light has become an essential feature on desktop and mobile devices. It makes working at computers at night a lot less painful for the eyes.
On desktop Linux, GNOME and KDE desktop environments provide a built-in nightlight feature.
However, Linux Mint's flagship Cinnamon desktop doesn't have it in-built. But that doesn't mean you cannot use it on Linux Mint.
Using nightlight feature on Linux Mint
Starting with Linux Mint 20, you have Redshift preinstalled. Redshift is a popular tool that reduces the temperature so that you see a pale yellow screen, which is easier on eyes at night.
Please check the Linux Mint version you are using. If it is Linux Mint 19 series, you'll have to install Redshift:
sudo apt install redshift redshift-gtk
To access Redshift, you just need to search for it from the menu and click on it to launch it.

The icon should pop up in the system tray and do its work without any configuration needed.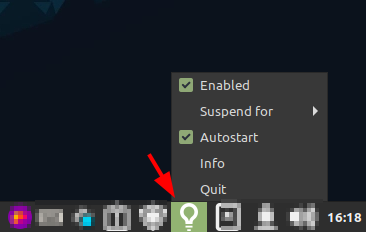 While it does not offer any configuration, you can choose to set it to auto-start when you boot up the computer.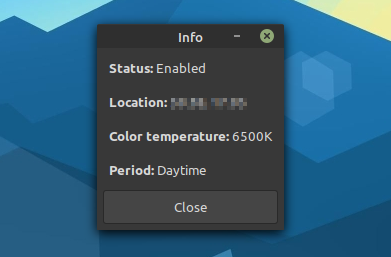 It automatically syncs to your timezone (may get affected if you are connected to a VPN), and adjusts the color of the screen as per your environment.
If you want more control, you can choose to use QRedshift, which is another applet available for Linux Mint. You will have to remove Redshift (redshift-gtk) to avoid conflicts with it.
Possible troubleshoot with Redshift
Well, I installed Redshift and tried to run it. It gave me an error in my face:
Failed to run Redshift
Trying location provider `geoclue2'…
Unable to connect to GeoClue.
Unable to get location from provider.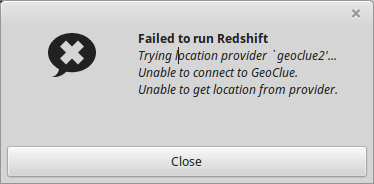 I wanted to report this annoying bug to its developer as this is the right way to help Linux community. When I went to its Github page, I found that this is already a known bug and to fix this, we need to install geoclue2.
Open a terminal and use the command below:
sudo apt install geoclue-2.0
No need to restart. Just search for Redshift in the menu and start it. You won't see the "failed to run Redshift" error anymore.
I hope this quick post helped you to install Redshift in Linux Mint and saved your eyes.