Google Earth is a virtual globe that lets you travel anywhere sitting right in front of your desk. You can explore any place on earth (even in 3D) and also beyond earth. You can explore the surface of Moon and Mars, and explore the stars in the night sky.
Note: Google Earth stopped support for 32-bit architecture on Linux, so these steps won't work if you run a 32-bit system. You can find the .deb file for the last supported version on their download page for older releases.
Method 1: Installing Google Earth on Ubuntu via GUI
Go to the Google Earth download page. Download the Google Earth package (.deb) for Debian/Ubuntu.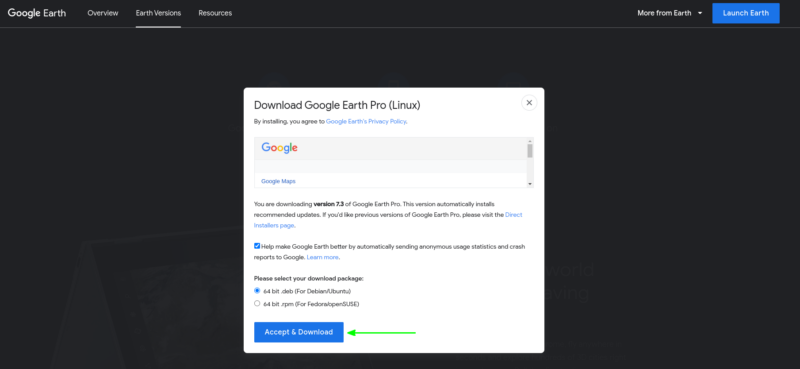 Double-click on the downloaded package and it will open in the software center. Click on the install button. If it opens in archive manager, you can easily fix that deb file issue in Ubuntu 22.04 or 20.04.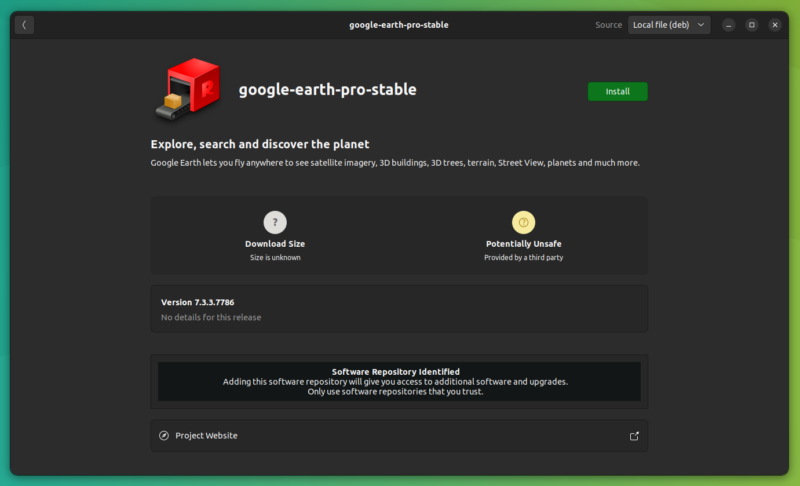 Method 2: Installing Google Earth via the terminal
If you prefer the command-line way, simply fire up a terminal and run these commands:
cd /tmp
mkdir google-earth && cd google-earth
wget https://dl.google.com/dl/earth/client/current/google-earth-stable_current_amd64.deb
sudo dpkg -i google-earth-stable*.deb
And there, you've got Google Earth installed on your Ubuntu 22.04.
You can just search for "Google Earth" from the applications to launch it.

Or simply enter the following command in your terminal to launch:
google-earth-pro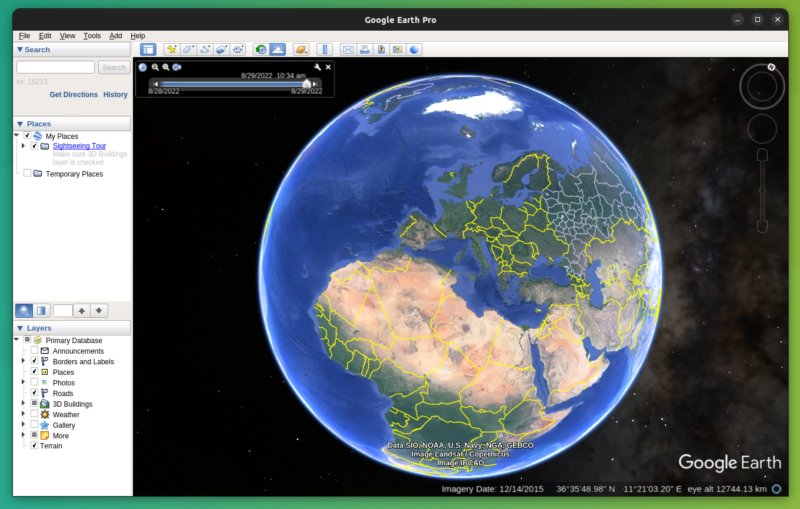 Any more troubles?
If you find the article useful, please share it across social media networks to help us grow!
Are you facing any trouble using Linux or need any tutorials? You can always request a tutorial on or seek help in our Linux forum. Let us know, and we'll get back to you.