Brief: IEEE Standards Association has announced a GitLab-based open source collaboration platform. Read how is it different and what advantages it has.
IEEE is the world's largest technical professional organization dedicated to advancing technology. The IEEE Standards Association (IEEE SA) is an organization within IEEE that develops global standards in a broad range of industries.
The IEEE Standards Association (SA) has come up with an open-source collaboration platform i.e IEEE SA Open.
It is technically a self-hosted GitLab instance combined with Mattermost (a slack alternative) and GitLab Pages. To describe it further, the official blog post mentioned:
The platform enables independent software developers, startups, industry, academic institutions, and others to create, test, manage, and deploy innovative projects in a collaborative, safe, and responsible environment.
How is it different or useful?
The main key attraction for this platform would be IEEE's members' network, technical expertise, and resources.
IEEE President, Robert Fish, also mentions in brief (during an interview with Radio Kan) how it's different and why IEEE wanted to go with it:
Today, much of the world's infrastructure is run by software, and that software needs to comply with standards in communications networking, electrical grids, agriculture, and the like.
It makes sense – if we want to improve standardizing technologies, it highly depends on the software. So, this definitely sounds like something to standardize innovative open-source projects to gear them up for potential capital opportunities as well.
IEEE also clarified that:
As software becomes increasingly prevalent in the world today, ethical alignment, reliability, transparency, and democratic governance become must-haves. IEEE is uniquely positioned to endow open-source projects with these attributes.
While this sounds good, what exactly the open-source platform by the IEEE offer? Let's take a look at that:
IEEE SA Open: Quick overview

To start with, it is open to all and completely free to use. You just need to create an IEEE account and then sign in to the open-source platform to get started.
Along with the benefits associated with IEEE's extensive network of Members, you can also expect guidance support from their open-source community managers or community members.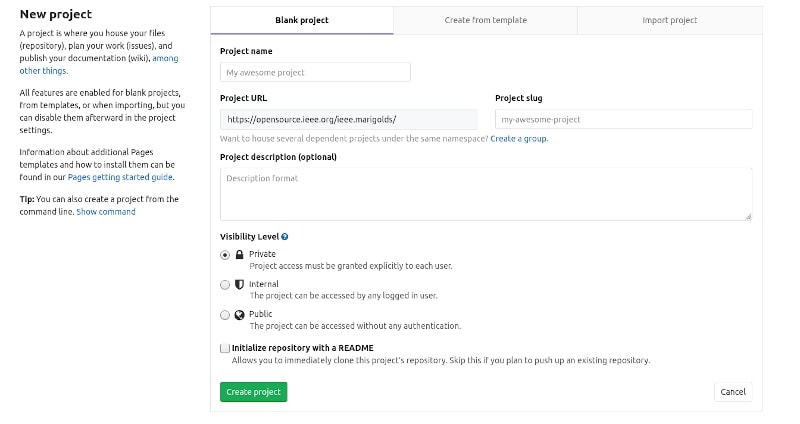 The platform presents use cases for both standard and non-standard projects, so you can give it a try.
For its choice to go with GitLab combined with Mattermost and Pages, you get a couple of useful features, they are:
Project planning and management features
Source code management
Testing, code quality, and continuous integration features
Docker container registry and Kubernetes integration
Application release and delivery features
Integrated Mattermost chat forum w/slash commands; (Android and iPhone apps are fully supported)
Capable of bridging the gap between Standards development and open source communities to allow for the advancement of nimble and creative technical solutions at a faster pace
A safe open space with an enforced code of conduct
Wrapping Up
It's obviously a good thing to have more platforms to potentially amplify the exposure of open-source projects – hence, IEEE's initiative sounds promising to start with.
What do you think about it? Let me know your thoughts!