So I had bought this really nice 32 inches LED TV: Samsung UE32EH4000 32-inch Widescreen HD Ready LED TV. I am not really a fan of TV serials. I use my TV mostly for playing games.
Since it is an HD-ready TV, I thought of watching high definition movie on it. My preferred way to watch movies is with subtitles.
In computer, it is straightforward to watch a movie with subtitles, but it was "almost" not the same case for TV.
The first time I tried watching the movies with subtitles on my LED TV, I failed miserably.
Ensure this for watching movies with subtitles via USB on TV
So here is what I learned with my ordeal with subtitles and TV:
Your TV should be advanced enough to read subtitles. Mine is.
Name the folder, the video file and the subtitle files exactly same. Just the extension should be different, nothing else.
Keep the subtitles file in the same folder as the video file.
The video format of the files also matters. I found it to be working .mp4 and .avi. I'll update with more formats as I find it. If that's the case, use a free tool like Handbrake to convert video file format.
Using subtitles on TV via USB has some limitations. If you use a computer you can synchronize subtitles, watch videos on the internet with subtitles, or even download subtitles automatically.
But it does let you enjoy movies with subtitles without having to connect your laptop to HDMI and you can watch the movie as well as use your computer simultaneously.
Further troubleshoot: Save subtitle in unicode format
If the above simply did not work, as suggested by a reader Yasin, open the subtitle file in text editor like Notepad, and then do a "save as" and while saving it, choose Unicode format. Remember to keep the naming convention as mentioned previously.
If you need detailed steps with screenshots, here it is.
Open the subtitle file in Notepad. From top menu, click on File and the click on Save As: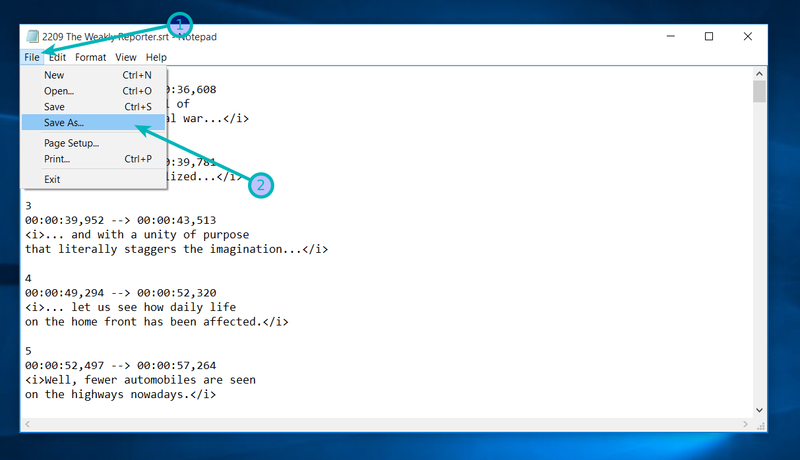 It will ask you to save the file. At the bottom, you'll see Encoding option. Select Unicode here and click the save button. Replace the existing file with this one.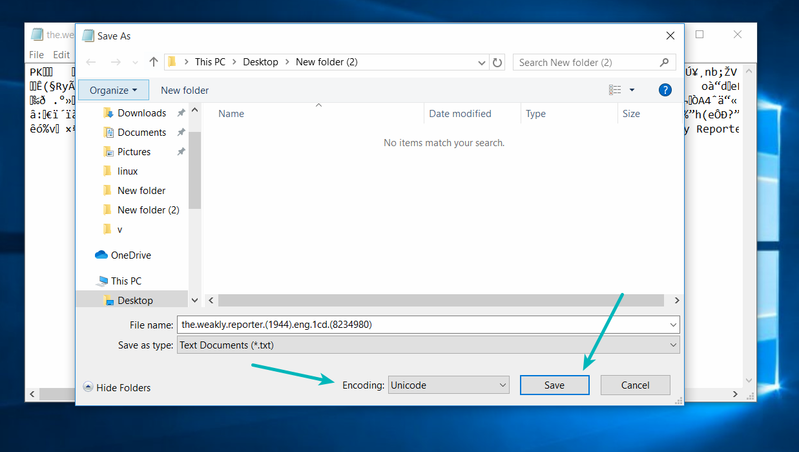 As mentioned in the first part, keep the names of the folder, video file and subtitle file the same.
I hope these small tips help you in playing a movie with subtitles on a HDTV via USB.