GeckoLinux is an openSUSE spin available in three different variants, and multiple desktop environment options.
The three flavors are as follows:
Static editions are based on openSUSE Leap 15.4 (at the time of updating this) with its periodic life cycle and long support lifetime.
Rolling editions are based on openSUSE Tumbleweed stable rolling releases.
NEXT editions are based on openSUSE Leap stable releases, with additional OBS repositories to provide the latest desktop environments.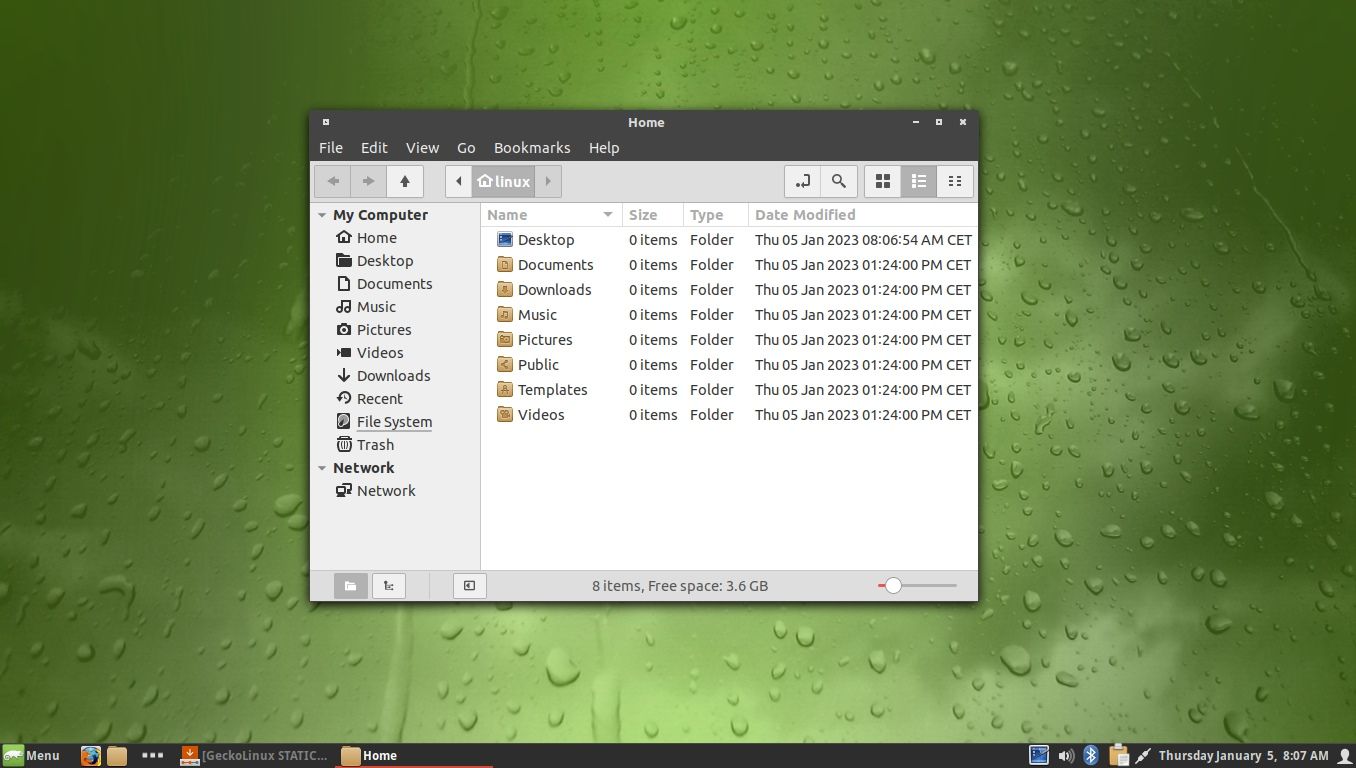 More of a refined edition of openSUSE, GeckoLinux uses the official repo with modifications to the theme, patterns and allows installation from additional repositories. openSUSE uses Patterns that install many applications that most of us don't need it. GeckoLinux tries to solve this problem as it comes with very minimal usage of patterns to avoid extra packages that keep coming back even after uninstalling in the former.
Let us look at the features, installation steps and also see how GeckoLinux is different than openSUSE.
Features of GeckoLinux
GeckoLinux comes with offline installation live DVD / USB image for all of its editions.
It offers various customized editions optimized for different desktop environments. There is a Cinnamon, XFCE, Gnome, Plasma, Mate, Budgie LXQt and Barebones edition for both static and rolling editions.
It comes with various pre-installed open-source applications and proprietary ones like media codecs, saving you from the pain of manual installation.
GeckoLinux supports packages from the Pacman repo.
It comes with a better font rendering and does not force the installation of additional recommended packages after system installation.
Desktop programs in GeckoLinux can be uninstalled with all their dependencies.
Installation Experience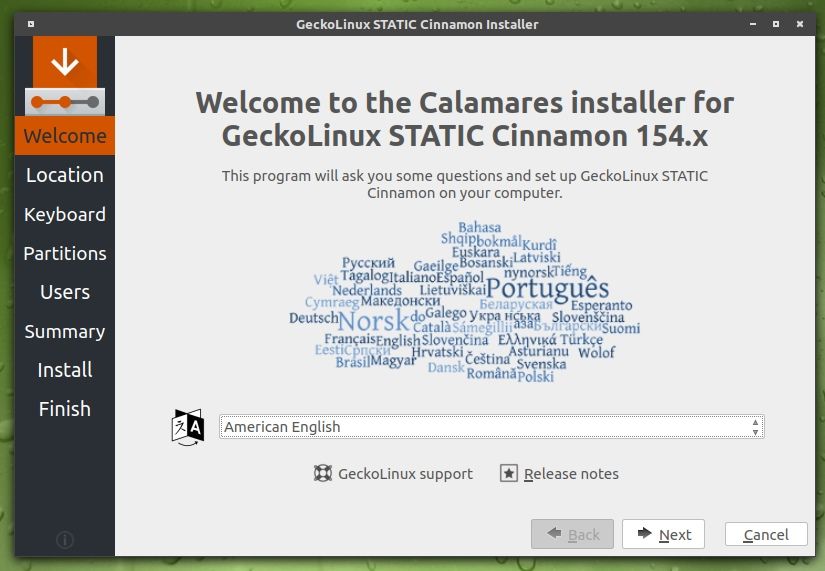 I grabbed a copy of GeckoLinux Static Cinnamon edition. The installation process is simple and without hassle. Once I was done with the initial VM set up of assigning memory and hard disk creation, I went on to boot the VM with the ISO downloaded.
It utilizes the usual Calamares installer. So, it should not be a big surprise to get it installed.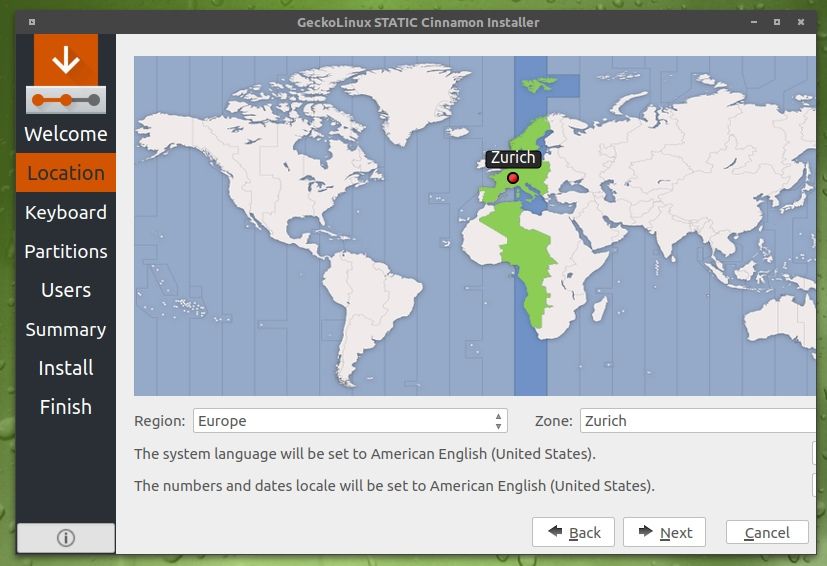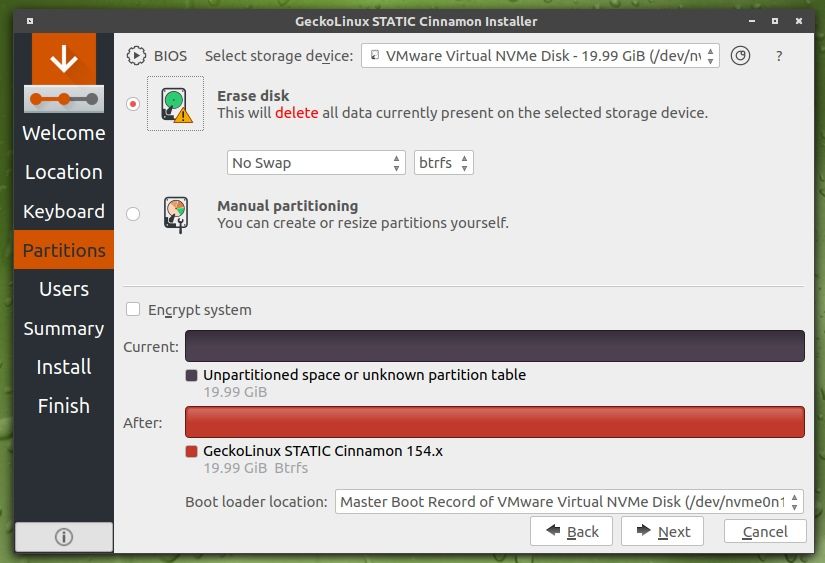 Once done, you can simply press "Done" and reboot it to access GeckoLinux with the user credentials created.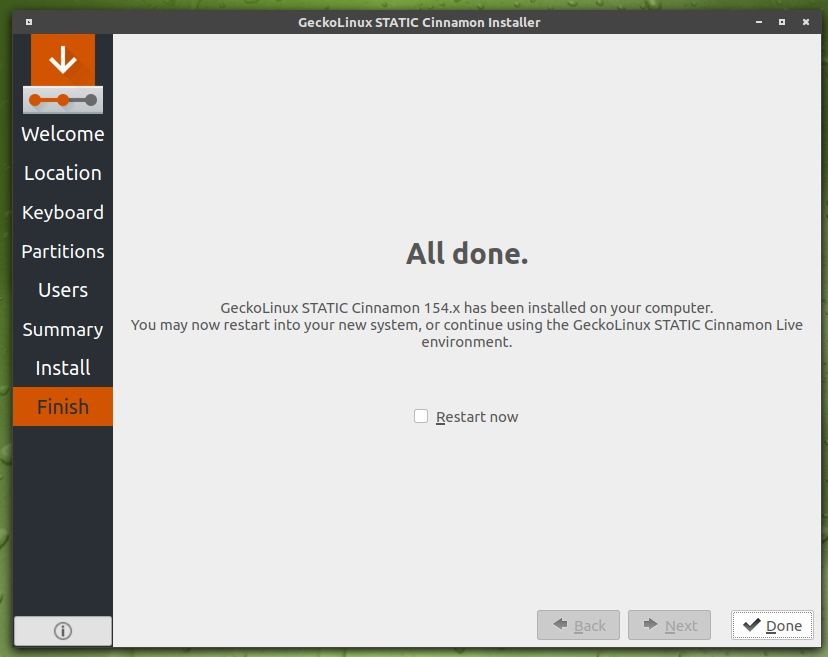 Difference between GeckoLinux and openSUSE
GeckoLinux is an improvement to openSUSE with better font rendering, pre-configured with different desktop environments and a bit more proprietary friendly with a very less usage of patterns. If you are new to openSUSE, you may have to explore or configure things to make it work. But, GeckoLinux tries to solve all that, so you do not have to tweak things on your own to get started.
Some of the differences summarized include:
openSUSE requires you to have the minimal understanding of installing patterns and packages for a desktop environment, while GeckoLinux offers several desktop environments which do not require you to learn additional skills.
Proprietary media codecs and other necessities are pre-installed in GeckoLinux whereas, in openSUSE, you have to do it manually.
openSUSE is strict with proprietary software while GeckoLinux uses packages from the Pacman repo when they are available.
GeckoLinux has a better font rendering than openSUSE default font configuration.
While uninstalling a desktop program, GeckoLinux removes it along with their dependencies, while openSUSE's pattern sometimes causes uninstalled packages to be reinstalled automatically.
If you prefer doing things yourself, go with openSUSE. If you want to avoid it, GeckoLinux serves your purpose. To some, it fixes things which they dislike about openSUSE.
Have you tried it yet? If no, time to give a try to another Linux distribution. If yes, do share your experience in the comment section.
Download GeckoLinux
You can grab a copy of GeckoLinux from its download page.