If you were using Windows or maybe dual booting with Linux – then you probably would have used Format Factory.
Format Factory is a media conversion tool to convert to your audio, video files or for ripping DVDs/CDs or creating .iso images. It comes in handy when you have an unsupported format for your mobile/PC – you can easily convert it to a supported format and then enjoy the content.
However, you will not find Format Factory available for Linux. So, here, I am giving a few alternatives to Format Factory on Linux.
Let's get started.
Best alternative video converters for Linux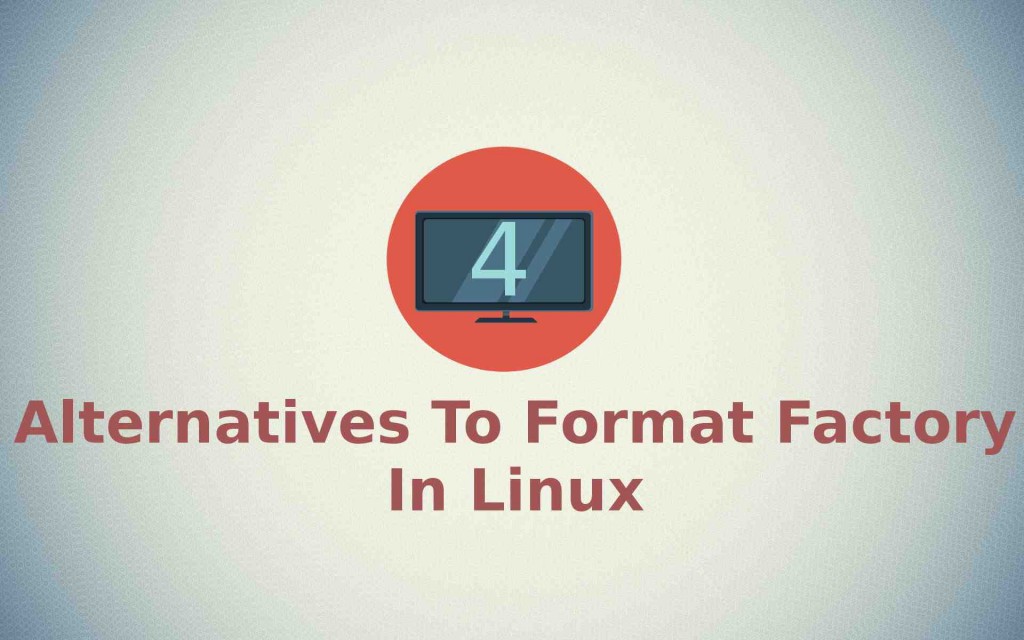 1. FFmpeg
FFmpeg is my personal favorite. FFmpeg is a cross-platform and a complete solution to record, convert and compress audio/video and stream audio and video files. FFmpeg project was started in 2000 by Fabrice Bellard and has been maintained by Michael Niedermayer since 2004.
FFmpeg includes libavcodec, the leading audio and video library. FFmpeg can also decode, encode, transcode, mux, demus and can play approximately everything that has been created till now. The project is mostly developed under Linux but it can be compiled under other operating systems including Windows.
FFmpeg is a command-line tool. So, if you are comfortable with a GUI, I'll recommend you to stick with HandBrake.
How to install FFmpeg
First of all we will install FFmpeg. You just need to type in the following command:
sudo apt install ffmpeg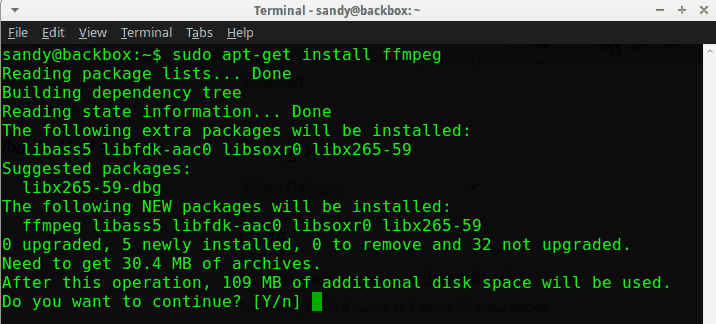 How to use FFmpeg
We already have a complete guide on using FFmpeg. You can refer to the mentioned article to learn about the basic and advanced usage of FFmpeg.
2. HandBrake, The best GUI-based media conversion tool of all time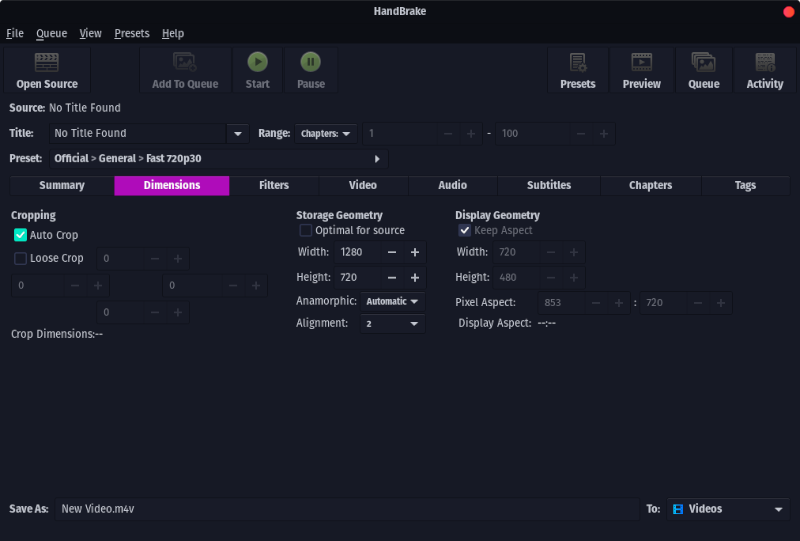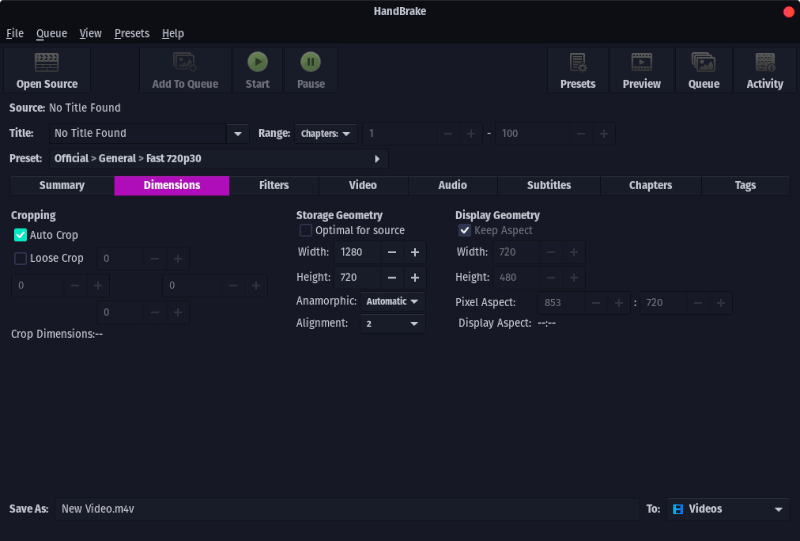 HandBrake is a free, open-source and best-multithreaded transcoding tool available around. HandBrake was built in 2003 by Eric "titer" Petit. The tool has been changed a lot and now it supports all major platforms including Windows & Mac. HandBrake uses third party libraries such as x264, Libav, and FAAC.
For Linux, HandBrake is available in CLI ( Command Line Interface) and GUI (Graphical User Interface) both.
You can head to its official website to learn about the command-line version. If you're not interested in the command-line version, you can simply get the GUI version installed.
Install HandBrake in Ubuntu
You can find HandBrake listed in your Software Center. However, it may not feature the latest version available.
So, you can head to its official download page to get the deb file or opt for the flatpack package available.
You can install HandBrake using this command but do note that you may not have the latest version of the tool using the terminal command mentioned below:
sudo apt install handbrake
And you can install the HandBrake CLI with the following command:
sudo apt-get install handbrake-cli
How to use HandBrake
You can follow your coverage on HandBrake to know about its latest features and learn more about using it to its full potential.
3. MEncoder (command line)
MEncoder is a free, open-source command-line video decoding, encoding, and filtering tool released under the GNU General Public License. MEncoder is an associate program of MPlayer, so it can convert all the formats that MPlayer can read.
MEncoder includes cropping, scaling, vertical flipping, horizontal mirroring, expanding to create letterboxes, rotating, brightness/contrast, changing the aspect ratio of the video's pixels, colorspace conversion, hue/saturation, color-specific gamma correction, filters for reducing the visibility of compression artifacts caused by MPEG compression (deblocking, deringing), automatic brightness/contrast enhancement (auto level), sharpness/blur, denoising filters, and several different ways of deinterlacing. Certain filters capable of reversing telecine that does not work well with MPlayer can be used as well.
MEncoder is a free command line video decoding, encoding, and filtering too.
How to install MEncoder
sudo apt install mencoder
MEncoder can work properly, the corresponding need codecs installed for video editing. The package libavcodec5x is part of the Libav – or FFmpeg -project and includes a large collection of codecs.
If you notice an issue while converting something, you can try installing some dependencies using the command below:
sudo apt install libavcodec54
If you would like to use MEncoder from the terminal, you should probably read the Linux man page on Die.net to learn how to use the command for conversions using MEncoder.
4. Arista (discontinued)

Arista is the easiest one on our list. Arista is a multimedia transcoder that converts files easily. You don't have to fiddle around much while using this tool – it is quite simple to use while being a powerful tool to get things done.

Arista has been tailored for GNOME. It includes a long list of presets from iPod, iPhone, PSP, Playstation 3 to Android, Nokia, DVD and lots more. It supports MP4, WebM, Matroska, AVI, Ogg, FLV (codecs – video: H.264, VP8, MPEG4 / DivX, MPEG2, Theora, Flash Video / audio: AAC, Vorbis, MP3, FLAC, Speex, WAV) formats and it can rip straight from DVDs or v4l (Video 4 Linux) devices.

In short, Arista supports the following features:

Presets for iPod, computer, DVD player, PSP, Playstation 3, and more.
Live preview to see the encoded quality.
Automatically discover available DVD media and Video 4 Linux (v4l) devices.
Rip straight from DVD media easily (requires libdvdcss).
Rip straight from v4l devices.
Simple terminal client for scripting.
Automatic preset updating.

How to install Arista

Unfortunately, it is no longer maintained. Hence, you will not find it listed in your Software Center nor find a suitable package to download for your Linux distro.

However, for educational purposes, if you want to explore the tool, you can check out their GitHub page for the source to build it from scratch.

How to use Arista

Once installed, launch it from the apps menu. Now the following window will open with the easy to use functions.

Click the '+' plus sign to add any video or audio file that you want to convert.

Arista gives you three options to import any audio/video file. You can import file(s) directly from DVD/CD or you can import a folder with multiple audio/video files. You can also select only one file to convert. Now select the directory where you want to save the converted file.

Finally, select the format/device that you want the file to be converted into. There are many presets. You can select any specific device, say Android then you can select either from this list or you could directly select Android from the main window and follow the same process.

If you do not find your device/format/settings from preset then you can add a preset manually. Click the '+' plus sign on left bottom and add your settings.

When you have done setting up, click 'Create'. Now, wait until it converts your file. Once converted play it from the destination folder and enjoy it.
Conclusion
There could be many other similar tools that do the trick – but, personally – these are my recommendations.
Did we miss any of your favorites? Let me know in the comments below.