Ubuntu 12.04 LTS has reached the end of life on 28th April 2017. If you or your organization is using Ubuntu 12.04, it is time to plan your upgrade.
You might already be aware that there are two types of release with Ubuntu: long-term support (LTS) and regular release. A regular release is supported for nine months while an LTS release is supported for five years.
Once a release reaches the end of life, it stops getting security updates from Ubuntu. The only exception to this rule is if you are a paying customer to Ubuntu, you can delay the mandatory upgrade from Ubuntu 12.04 by purchasing Ubuntu 12.04 Extended Security Maintenance (ESM).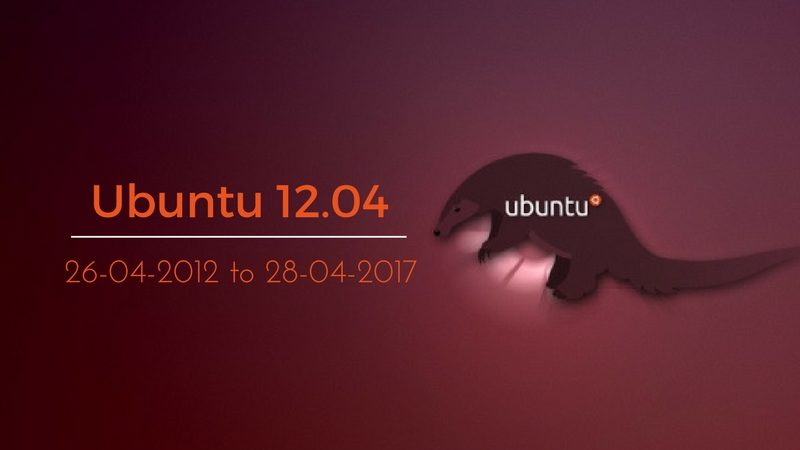 Can't upgrade now? Buy Ubuntu 12.04 ESM!
While Canonical (Ubuntu's parent company) encourages you to upgrade to 14.04 and you'll have to sooner or later, you get some additional time with the purchase of ESM. If you are already using the paid service from Canonical called Ubuntu Advantage, ESM is already included in your package.
In ESM, Ubuntu delivers security and maintenance upgrade via a secure, private archive on a per-node or per hour basis.
Upgrading from Ubuntu 12.04
If you cannot purchase ESM, then you have no option other than upgrading your system(s). You cannot upgrade to Ubuntu 16.04 directly. You must upgrade to Ubuntu 14.04.
Ubuntu 14.04 will be supported until April 2019 so you'll get two additional years with this upgrade.
If you are unsure of which Ubuntu version you are using, you can use the command below to find out:
lsb_release -a
1. Upgrade instructions for Ubuntu 12.04 server edition
Once you know that you are using Ubuntu 12.04, it is time to upgrade to Ubuntu 14.04. For Ubuntu Server edition, you need to use the following commands:
sudo apt-get install update-manager-core
sudo apt-get update && sudo apt-get upgrade
sudo do-release-upgrade
Follow the on-screen instructions afterward.
2. Upgrade instructions for Ubuntu 12.04 desktop edition
Desktop users can upgrade to Ubuntu 14.04 the graphical way. It is simple. Just make sure that you have correct settings in Software and Updates. Under the Updates tab, make sure that you have set Notify me of a new Ubuntu version to For long-term support versions.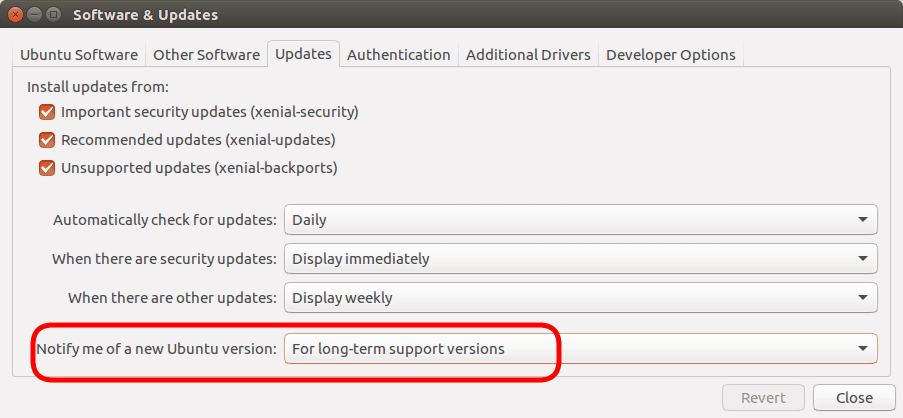 You'll be notified about the newer version and upgrade is just a few easy click away. You'll need to have an active and good internet connection for this.
What's your plan?
Ubuntu 12.04 was released on April 26, 2012. It's FOSS wasn't even born then. And now we have Ubuntu 12.04 reaching the end of life. Time flies indeed.
What are your plans? Do you still use Ubuntu 12.04? And if yes, have you planned your upgrade yet?