What websites should I follow to learn more about Ubuntu?
This is a question many beginners often ask.
In this article, I am going to list ten of my go-to websites that are quite resourceful, these help users by providing up-to-date information related to Ubuntu, and the overall Linux ecosystem.
These blogs help you stay informed about any ongoing issues or applications worth trying, as well as Ubuntu-based alternatives, while also getting you deeper into the rabbit hole i.e Ubuntu.
So, here goes the list of my ten favorite blogs that an Ubuntu beginner must follow.
Of course, I have knowingly kept us out of the list. I have also not included official distribution blogs like Planet Ubuntu as they are more suitable for news/updates related to Ubuntu.
📋
The list is in no particular order of ranking.
1. OMG! Ubuntu!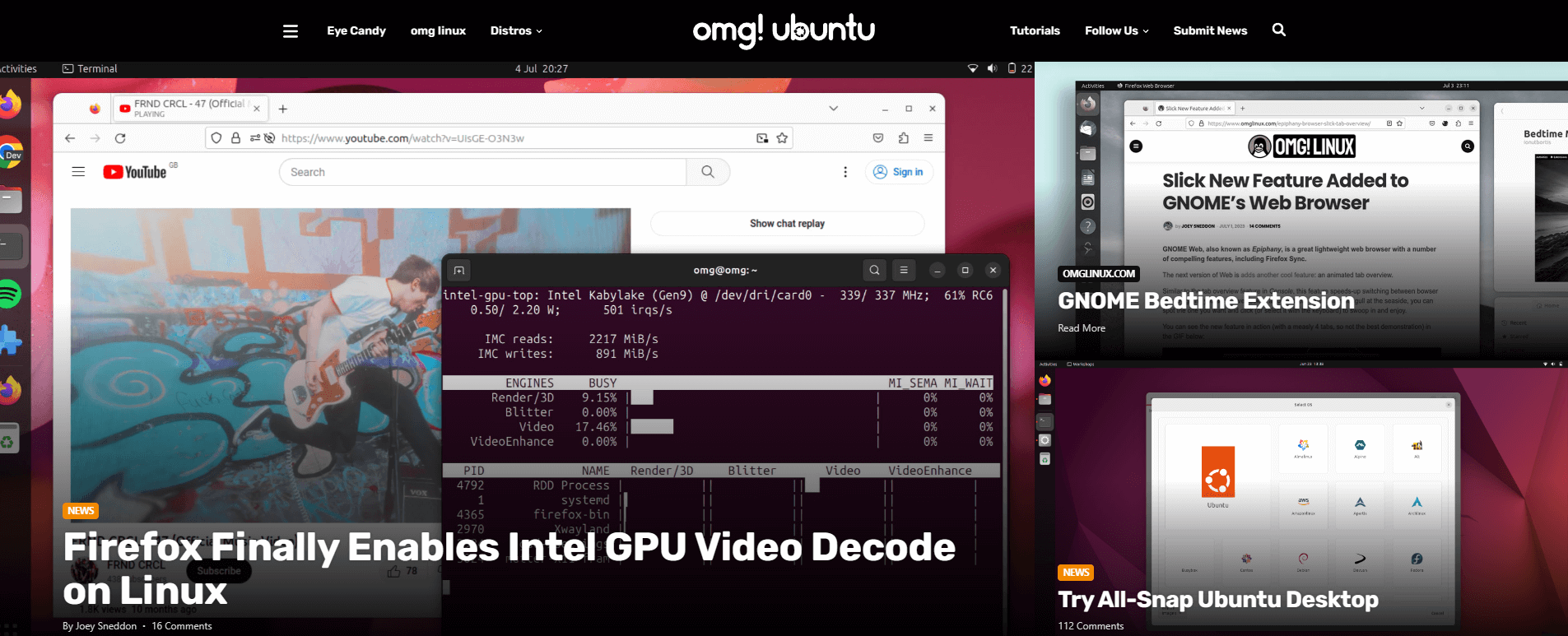 If you are only concerned about Ubuntu, or anything related to it, OMG! Ubuntu! is a must-follow blog.
They mainly cover news, applications, and even some interesting GNOME extensions. You can also find helpful tutorials on there, though they are a bit rare to see.
2. UbuntuHandbook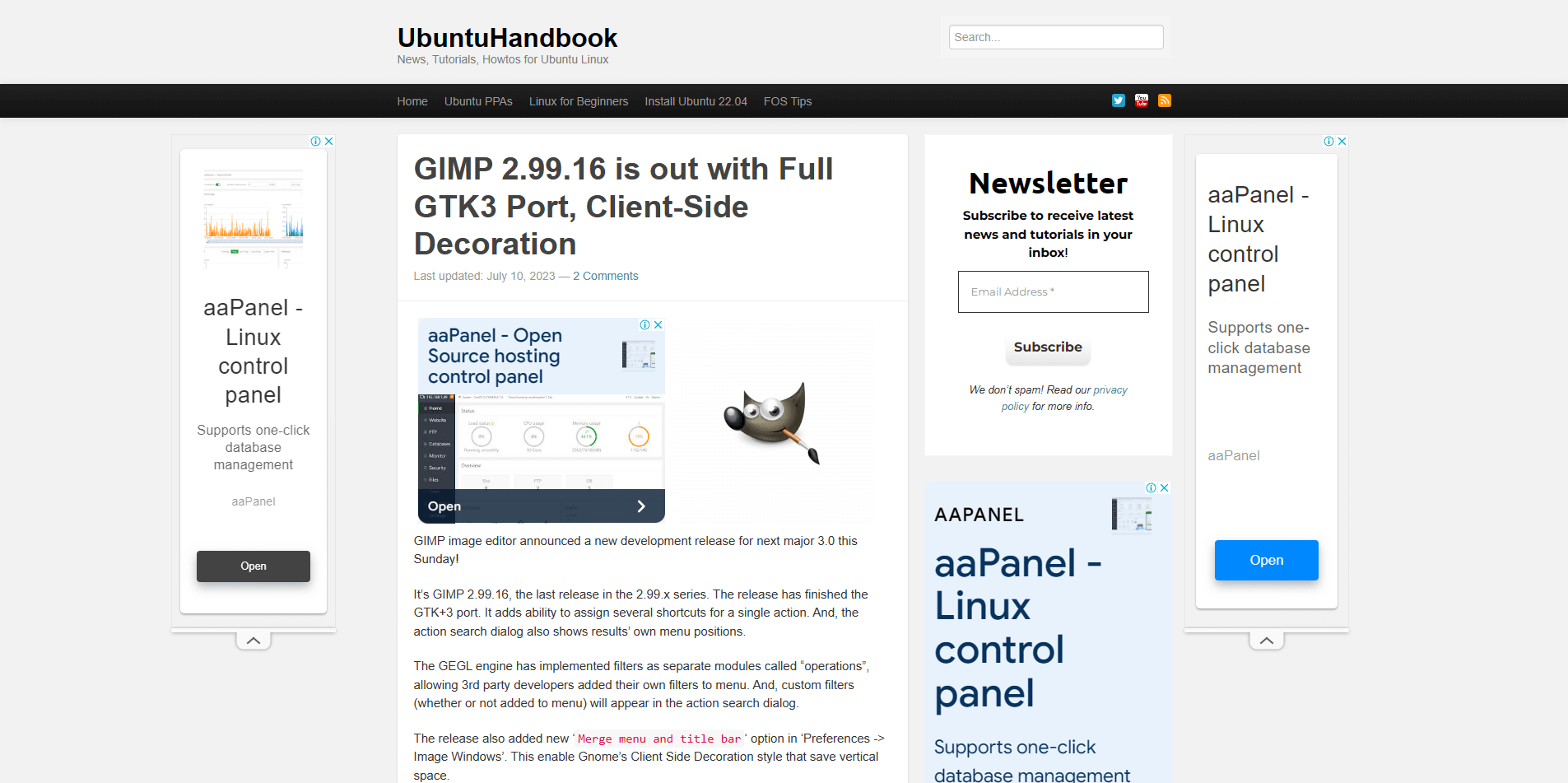 You might have already heard the name when adding certain PPAs on Ubuntu.
UbuntuHandbook is a blog that covers news related to Linux applications, tutorials focused on Ubuntu, and a bit of some other things that serves as good resource for new users.
You can find several Ubuntu PPAs maintained by them.
3. FOSTips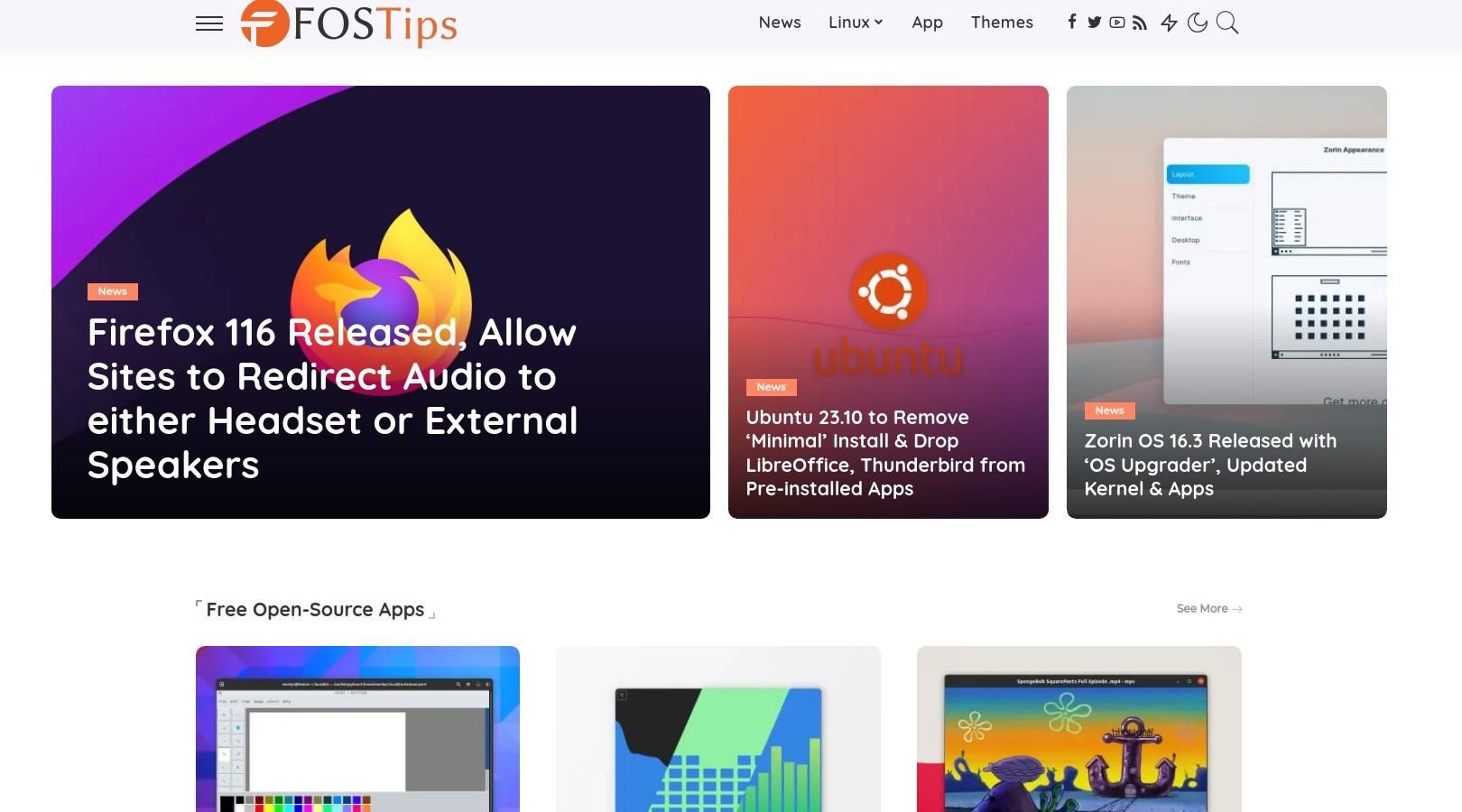 As the name suggests, FOSTips focuses on providing tips on free and open-source software, as well as Linux. They have a variety of tutorials that are very beginner-friendly.
Along with tips included, they cover news as well.
4. Learn Ubuntu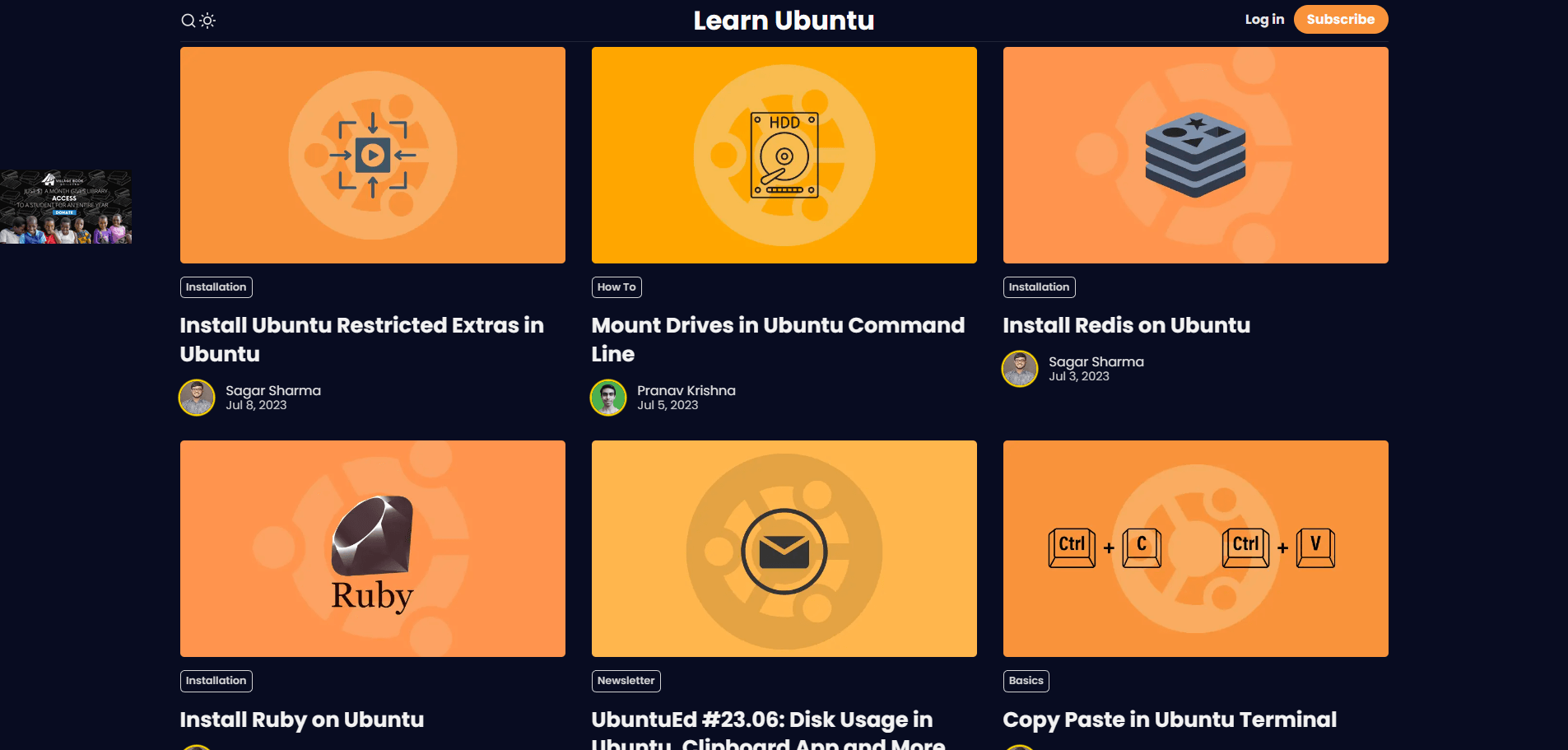 Here's something exciting: one of our sister publications, Learn Ubuntu, is a fairly new initiative that entirely focuses on Ubuntu tutorials.
If you like using Ubuntu, and prefer to use the terminal for the most part, this could be a great resource for you.
You can find tips, troubleshooting guides and more.
5. DebugPoint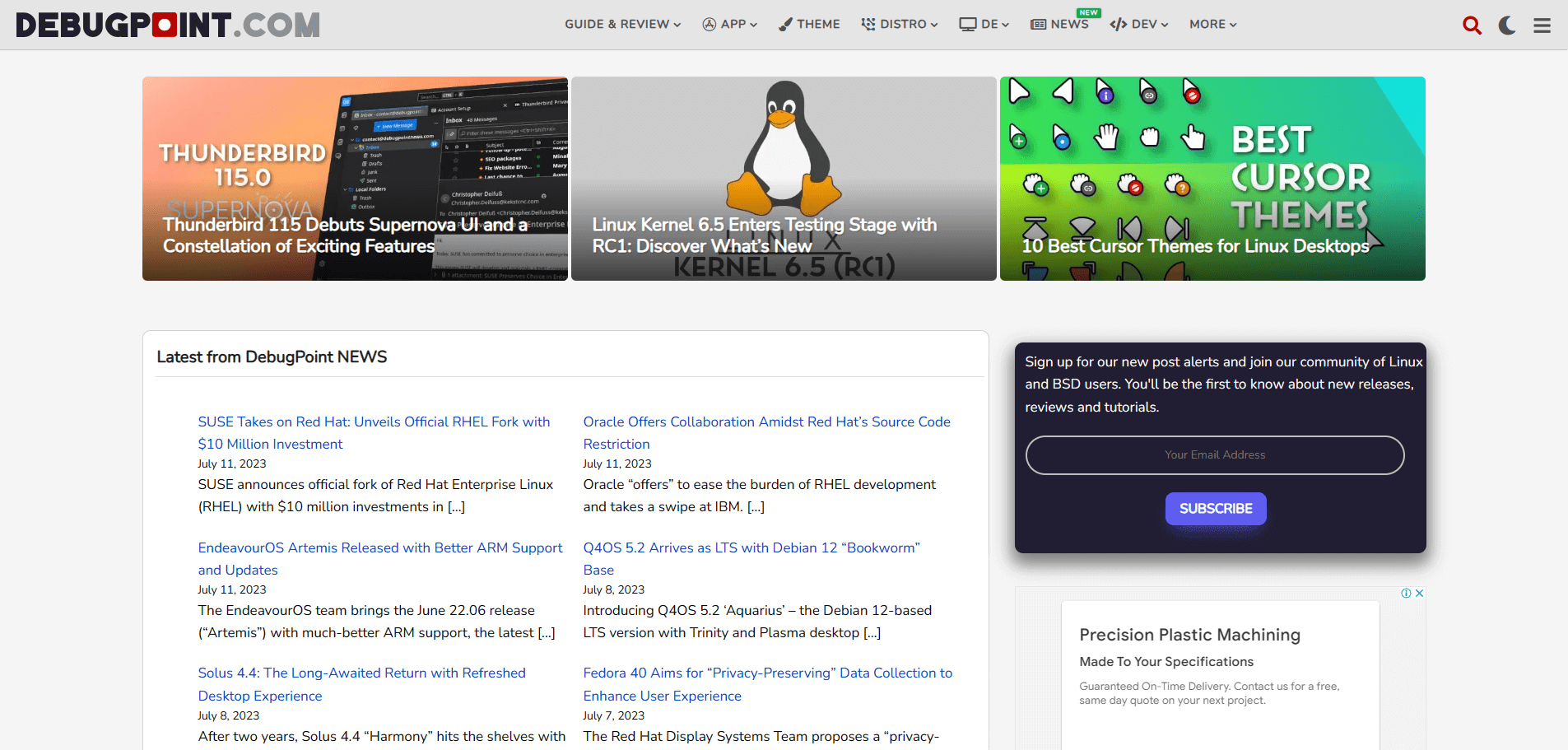 DebugPoint is another blog that focuses on Ubuntu, and Linux. They have an impressive library of how-to-guides, tutorials, and even app highlights.
They also have a separate news site where they cover the daily happenings of the Ubuntu/Linux world.
6. 9to5Linux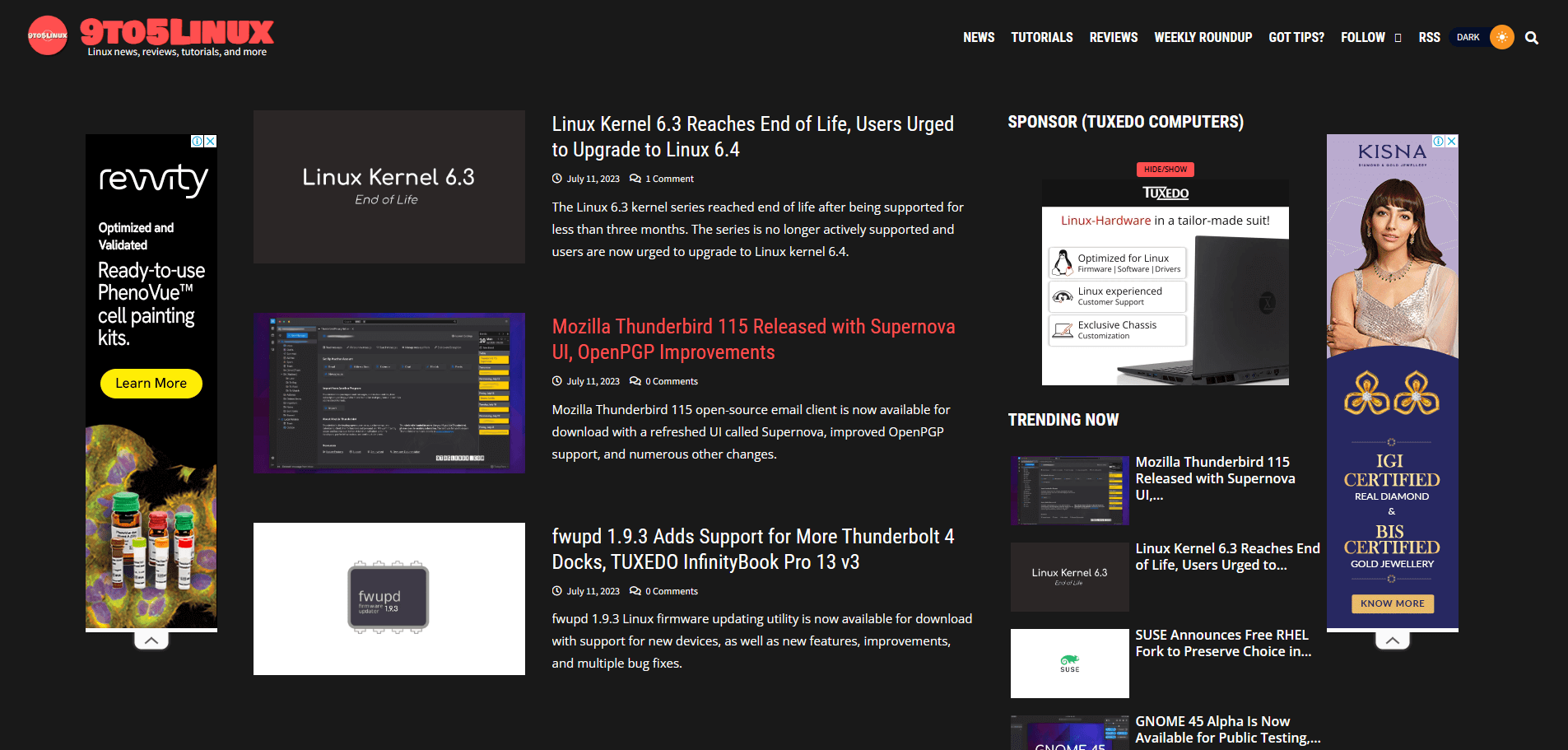 9to5Linux is a relatively newer entry in the Ubuntu/Linux space that heavily focuses on Linux news and app updates.
Not just limited to Ubuntu, you can find a range of content, including tutorials, news, and more.
7. Phoronix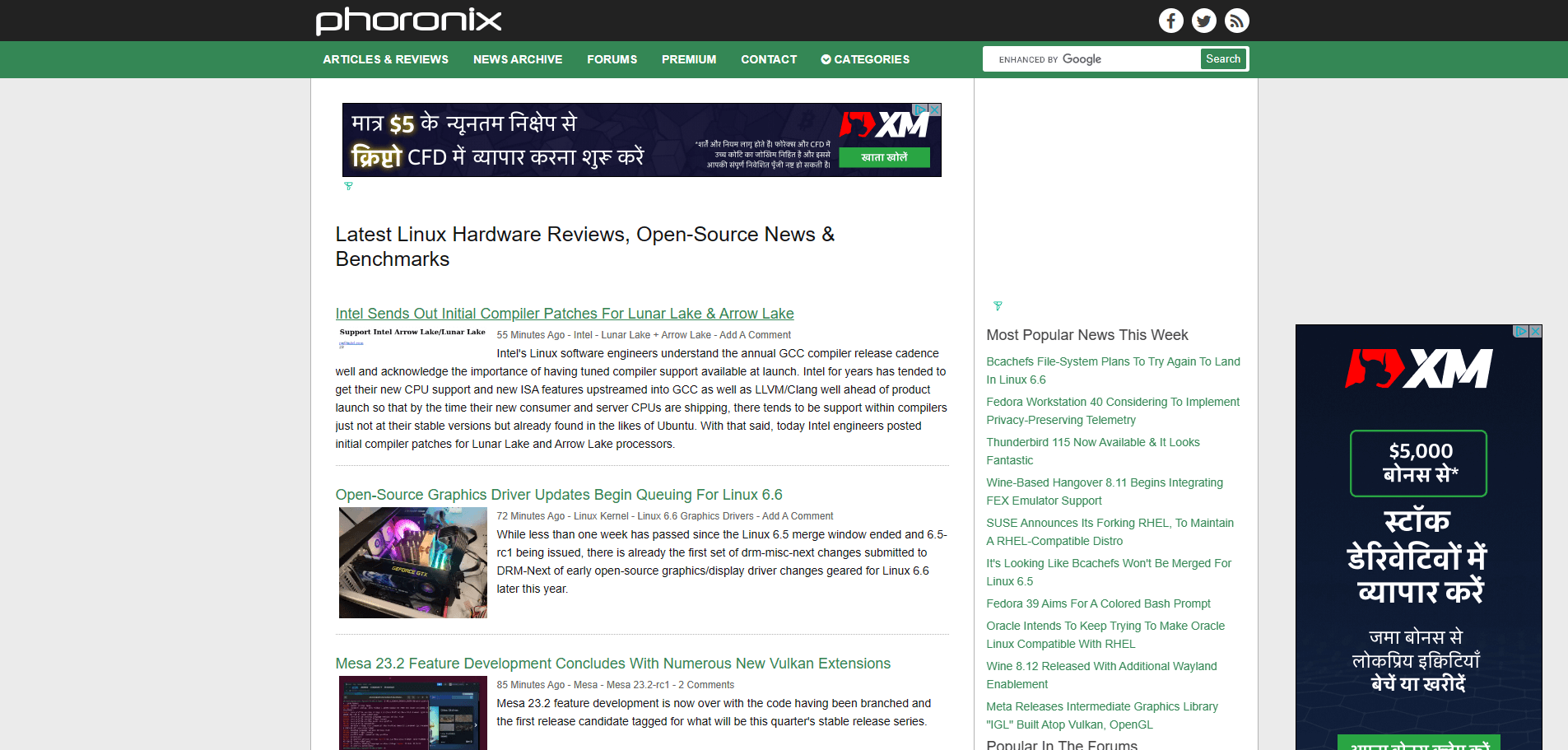 Phoronix is one of the most reputable Linux-focused sites since 2004, and has been one of the popular resources for Ubuntu or Linux related news.
I believe their main highlight is the highly detailed hardware benchmarking reviews on Linux for the latest hardware.
8. FOSS Force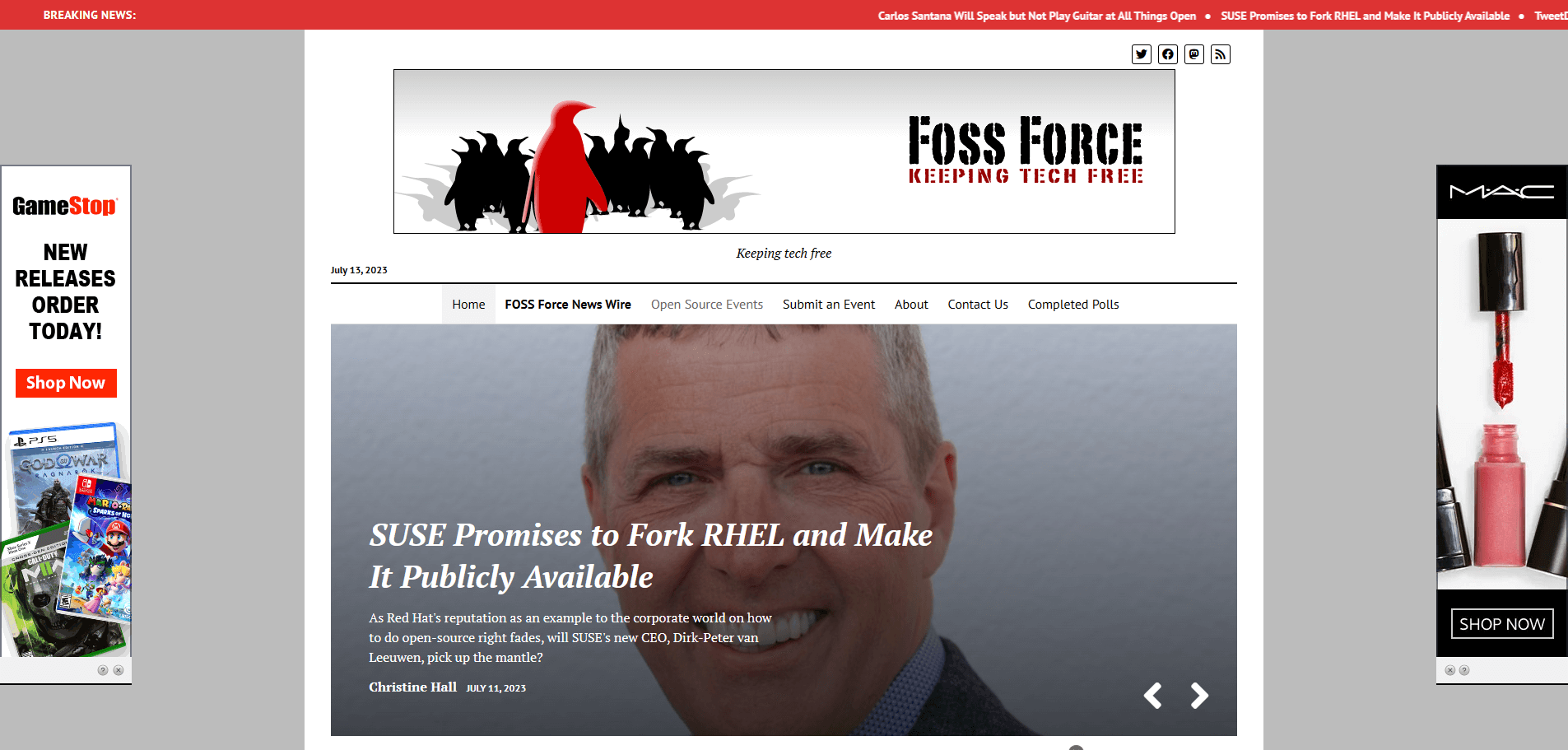 FOSS Force is a neat little news website that focuses on many things, and is not limited just to Ubuntu. They also cover various open-source events happening around the world with good number of details.
9. The Register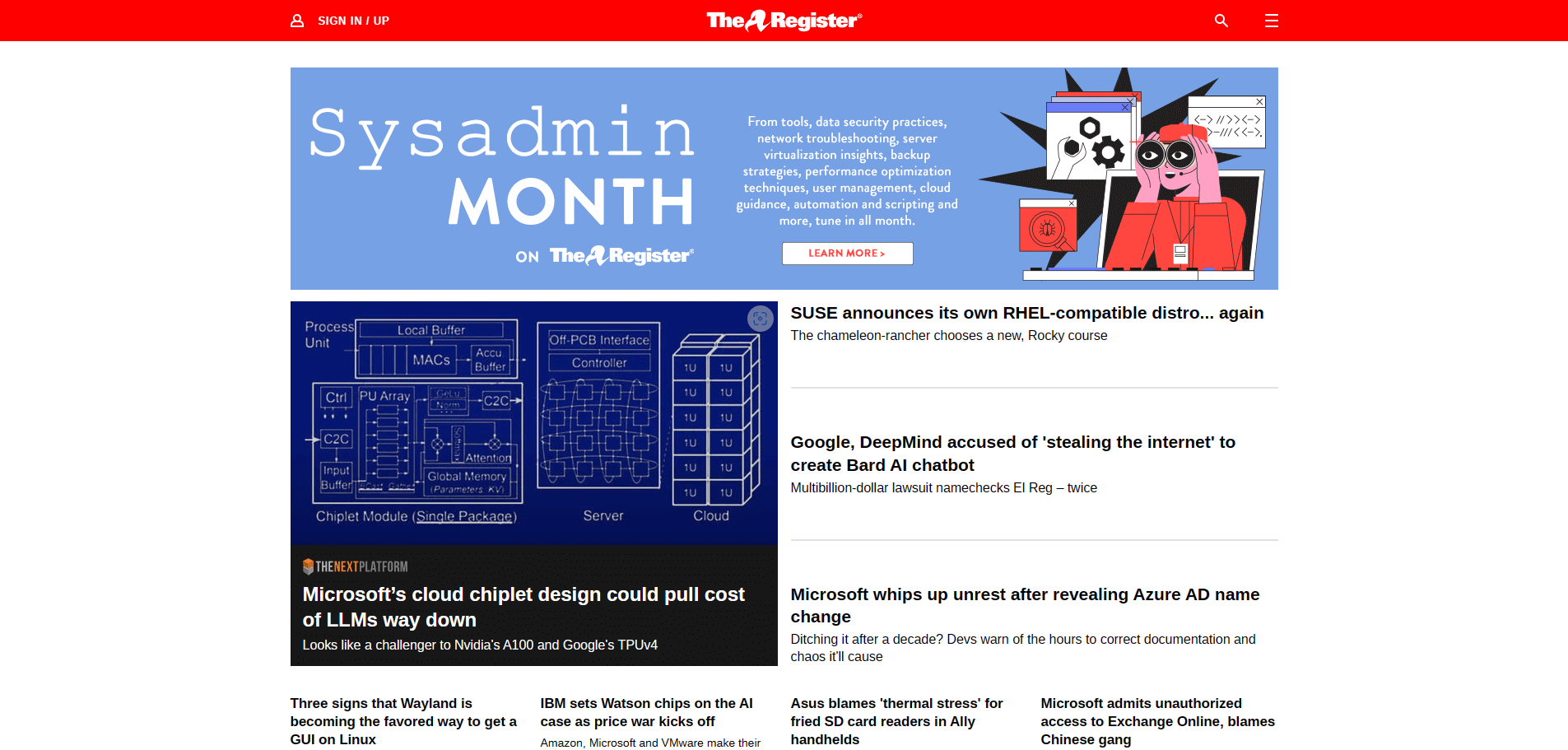 The Register is an all-rounder technology news site founded in 1994. While they do cover Linux and Ubuntu-related news, you may not find tutorials and guides.
10. nixCraft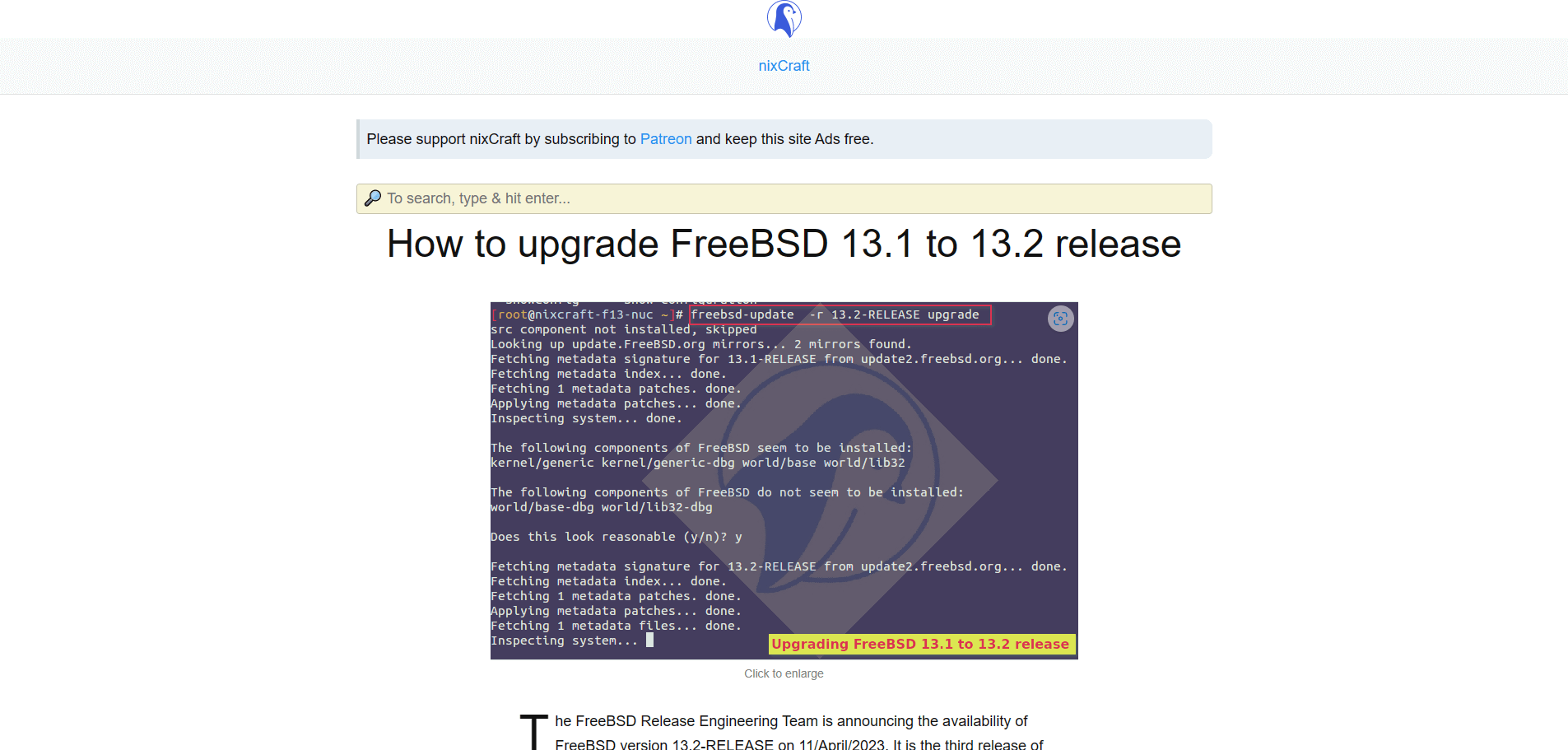 One of the oldest active Linux blogs on the internet, nixCraft, since 2006. It is a wonderful resource for system administrators and others.
It is not exclusive to Ubuntu, and it has nothing to do with NixOS either. However, you can find content or tutorials that target advanced users, and newbies. So, a mix of everything.
While it also covers some news updates, it focuses only on some major ones.
Bonus: Linux Today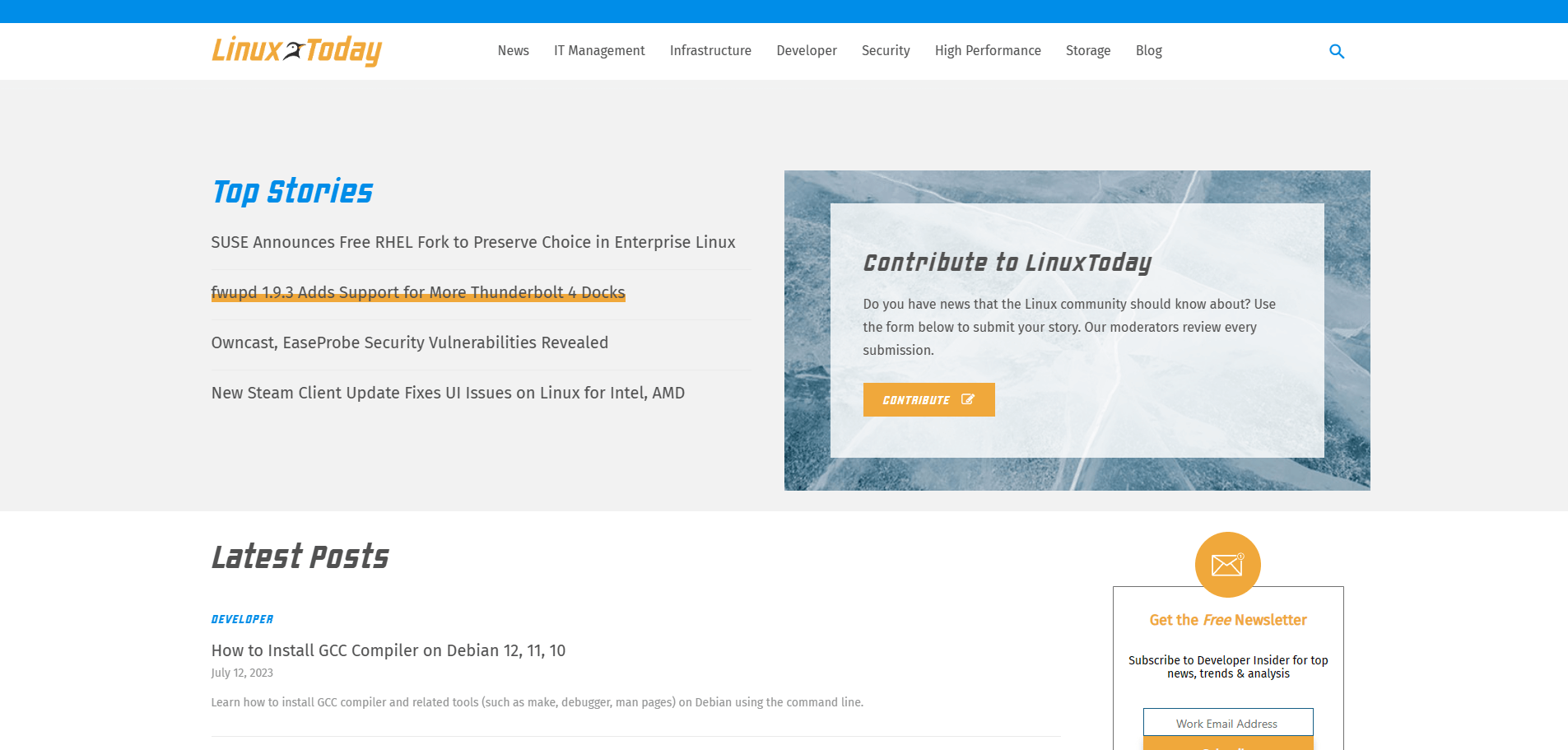 Linux Today is more of an Ubuntu/Linux news aggregator than a blog site, though they post their blogs from time-to-time, they tend to focus more on posting articles submitted to them by its users.
This was a list of the best Ubuntu blogs that I follow regularly. I know there are plenty more out there, perhaps maybe even better than some listed here.
💬 Why don't you tell us about your favorite Ubuntu blog in the comment section below?