Brief: SUSE Linux is one of the most prominent names in Linux industry. Here are 10 facts about SUSE Linux that you should know.
SUSE Linux does not need an introduction. A dominant player in enterprise Linux market, SUSE is also known for its contribution to the community in form of openSUSE.
You might already know a lot about SUSE Linux but I am still going to list 9 SUSE Linux facts that you may still found amusing.
9 facts about SUSE Linux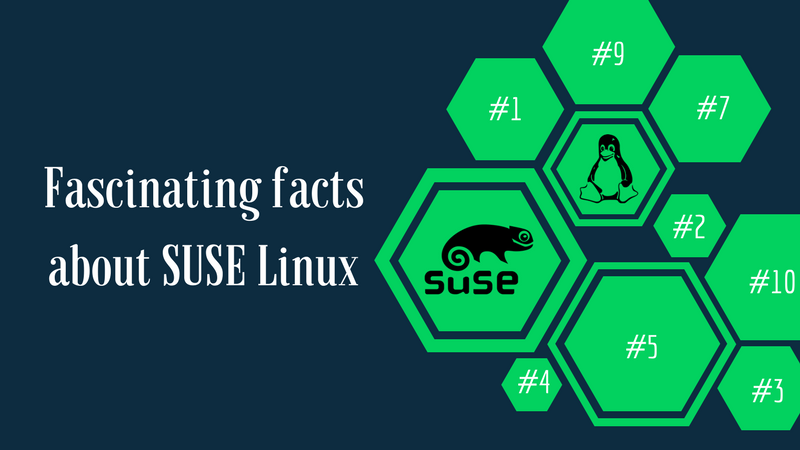 1. In the beginning, SUSE was not a Linux distribution. It was founded on 2nd September 1992 by three German students mainly as a service provider. It regularly released software packages for Slackware and printed Linux manuals along with offering technical assistance.
2. SUSE was originally named S.u.S.E., the German acronym for "Software und System-Entwicklung" which means "Software and systems development" in English. Few years down the line, it got renamed to SuSE and later SUSE. The full German name was never really used.
[irp posts="12593″ name="10 Amazing Facts About Ubuntu Linux"]
3. The first version of SUSE Linux, S.u.S.E. Linux 1.0 was released in 1994. It was basically Slackware scripts translated into German. In other words, it was a German version of Slackware Linux. (I think it was not released under the name S.u.S.E. but I don't have data to back my claim).
4. The first 'real' SUSE Linux was released in 1996. It was based on Jurix distribution (now defunct). This release was named S.u.S.E Linux 4.2.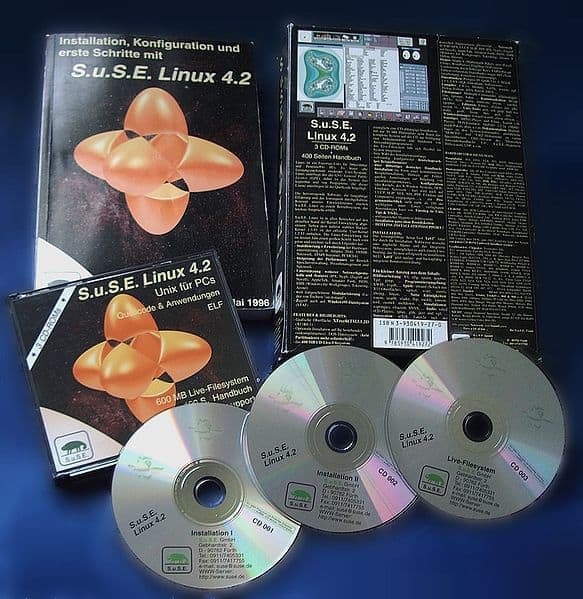 The release number 4.2 is actually a reference to number 42 in Hitchhiker's Guide to Linux, meaning the answer to life, the universe and everything. The releases afterward continued in incremental order until openSUSE was further divided into openSUSE Leap and Tumbleweed.
While Tumbleweed is rolling release and hence has no version number, openSUSE Leap releases are versioned in 42.X format.
5. SUSE Linux has seen several owners so far. In 2001, SUSE Linux started struggling financially. This resulted in the US based Novell acquiring SuSE Linux for $210 million in the year 2004.
Novell was later acquired by The Attachmate Group in 2010 for $2.2 billion. However, The Attachmate Group couldn't survive for long and it was acquired by Micro Focus group in 2014 for $1.2 billion.
6. Although SUSE Linux was open source from the beginning, Novell created openSUSE in 2005 as the 'open source community version' of SUSE Linux and started accepted changes from the community developers. Before this, all the work on SUSE was done by the in-house developers.
7. The official logo and mascot of SUSE is a chameleon officially named, "Geeko". Geeko derives its name from Gecko (a type of lizard/chameleon) and geek.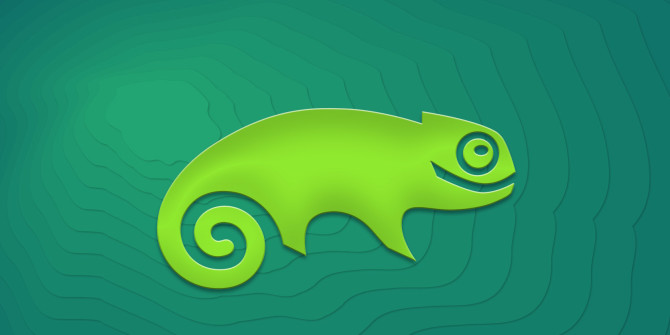 8. For some years, openSUSE tried to code name its releases based on different shades of green color. Thus you had openSUSE released named Teal, Emerald etc. Prolonged releases were called evergreen.
This was changed in 2015 when openSUSE resurrected into Leap and Tumbleweed and the versioning changed to 42.X. SUSE Linux releases don't have a codename anymore.
9. SUSE Linux has released Linux parody videos of popular songs for last few years. One of my all time favorites is the Linux version of Uptown Funk:
I hope you found these SUSE Linux facts interesting. You should also read why you should use openSUSE.
If you have other interesting facts to add to this list, feel free to mention it in the comment section below.