GNOME and a few other desktop environments use the Nautilus file manager which can be further tweaked as per your liking and needs.
Recently, I showed you how to open Nautilus as root. In this quick post, I'll show you how to enable single click for file opening in Nautilus.
What is single click file opening? Normally, if you have to open an image, video, text or any other file, you double click. If you single click, the file is selected and some information (like file size) is shown at the bottom.
If you enable single click open, the file will be opened as soon as you click on it. Personally, I am not a fan of single click opening files. I find it too confusing. elementary OS has this behavior enabled by default and I have to disable it.
I wrote this tutorial because a reader asked me how to enable single click open in Ubuntu. Apparently, a few people like this behavior. If you are one of them, let's see how to do it.
Enable single click file opening in Nautilus file manager
Open the Nautilus file manager. You should see the hamburger menu. Click on it and it will drop down a panel with a few options. Select Preferences here.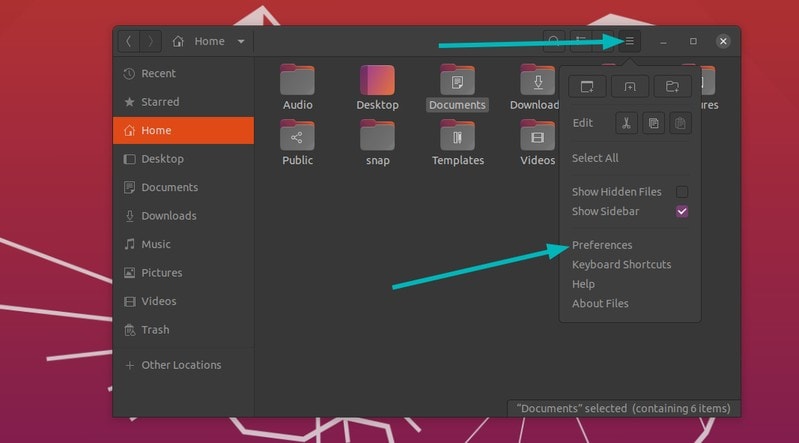 In the Preferences window, go to Behavior tab. Select the option "Single click to open items".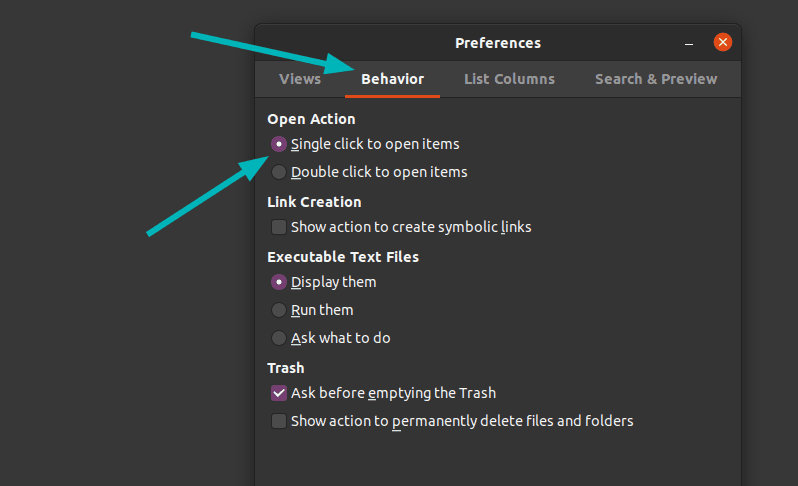 That's it. No need to even restart the file manager. The change takes into effect immediately.
Disable single click file open
If you don't like the single click file opening, you can revert the changes easily as well. In the same place where you opted for single click, you'll find the option "Double click to open items". Select this option and you'll be back to the default behavior.
Small tweaks like this one here is an example of how you can customize your desktop Linux to your liking.
Got some other cool Nautilus hack that you use extensively? Share it with the rest of us in the comment section.