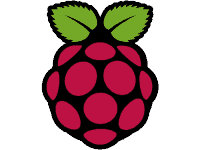 The famed $25 microcomputer Raspberry Pi has its own app store now. It is called Pi Store. It was announced on Raspberry Pi official blog today. The aim of the app store is to "make it easier for developers of all ages to share their games, applications, tools and tutorials with the rest of the community". This app store is the second biggest news after the free RAM upgrade on Raspberry Pi.
An app store for everyone:
Raspberry Pi which was originally designed to make kids learn programming encourages everyone to code and participate in the development of new apps. So not only Pi Store aspires to be one stop shop for all the apps that would be needed by users, it also aims to be an open community where users can load their apps for moderation and release.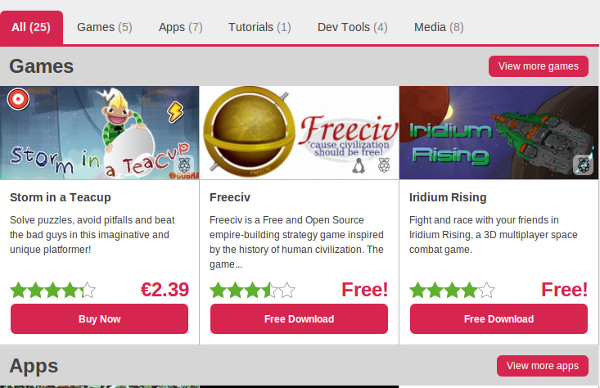 Whats in the stock?
At present there are in total 25 apps out of which 23 are free apps. These apps include some popular Open Source software like LibreOffice as well as a Raspberry Pi exclusive Iridium Rising ( a 3D multiplayer space combat game). With a thriving and loyal community, Pi Store will soon be buzzing with apps, I hope.
Why so much focus on app stores?
It seems more and more Operating Systems and hardware manufacturers are focusing on app stores these days. Apple's iTunes need no instruction. Ubuntu has its own Ubuntu Software Center. Windows launched its own app store with Windows 8. Even Intel has its app store. Why so much stress on app store?? In my opinion, an app store gives the users access to a wide variety of application at one place and it is easy to install and use because it has been rigorously tested and released for the particular provider. Moreover, the distributor (or manufacturer) also earns revenue from it but most of all, it is a way to let the users feel that they are getting some 'perks' for using the particular OS (or service).
Also, Raspberry Pi needs to be ahead of its competitors. With $99 super computer Parallella in development, it has to offer something additional to its users. An app store is just an start. In my opinion, they should also provide a shop where one can buy all the things that are needed to run a Raspberry Pi.
What you think of Pi Store? Or are you one of them who thinks Pi Store will suck the same way Raspberry Pi sucks? Let us know of your views.