I shared an interview with GSOC Winners a while back. In the same tradition, please allow me to share the interview of one of the four Debian Interns who were part of GNOME Outreachy the last season, Maria Glukova (shortening to Maria for convenience).
Maria introduces herself as –
Maria – I do not consider myself a good example for future Outreachy interns. I feel that I could have done much more. But for what it's worth, I will be glad to assist in anything that promotes Debian. I love Debian and its community and I aspire to be a part of it.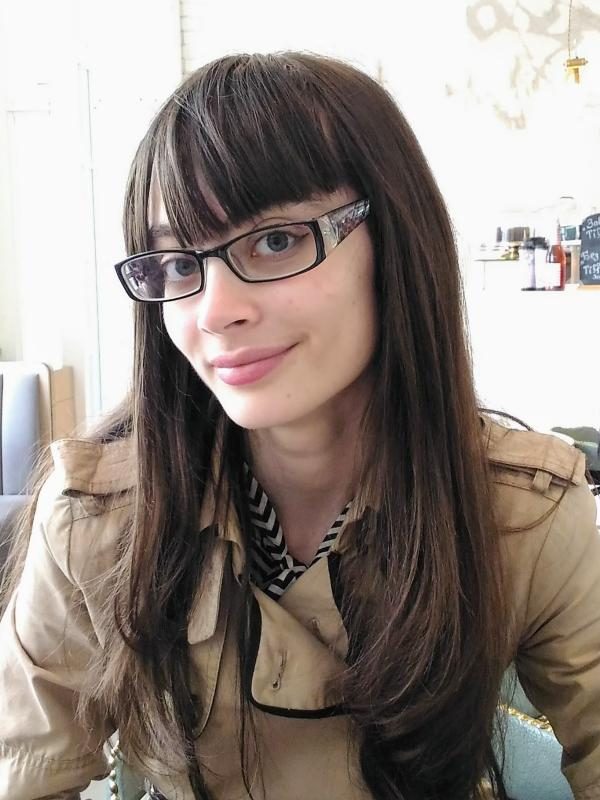 Shirish – When and how did you come to know about Outreachy?
Maria – I have found out about Outreachy on Twitter – one of my friends has retweeted the tweet from Sarah Sharp about it.
Shirish – Had you participated in Outreachy or any other internship program before this?
Maria – No. Now, to think of it, I really think I should have started earlier. Right now I am in my last year in university and I feel like I am running out of time. But before this year I heard only about GSoC and I always thought it is for some really, really smart students. Not for me.
Now I would definitely advise any student and, in fact, just anyone making their first steps in tech industry to seek internships like this. Even if you don't get into it on the first try, you can still learn a lot from the attempt.
[irp posts="16866″ name="Best Open Source Internships For College Students"]
Shirish – Please share a bit about your project in a bit detail –
Maria – I saw reproducible build page and it does seem to be lots of little fixes needed in lots of places.
Shirish – Are there any specific bits you are looking at/contributing to or all the different packages/applications?
Maria – My work was focused on Diffoscope – specific tool that is used throughout the Reproducible Builds project. I was not taking part in the "main" work on reproducibility of Debian packages (meaning I haven't sent any patches to specific packages), but I do hope my work on Diffoscope would help to identify the problems with reproducibility
easier, thus indirectly helping with fixing them.
Shirish – From what little I could make out, Outreachy happens twice a year. From their past history, in the last round that you participated there were 13 other organizations, did you try applying at those other organizations as well? If yes, what prompted you to choose Debian over the others?
Maria – I haven't tried applying to any other organization. In fact, at the time I started applying, Debian was the only organization I really, really wanted to work with. I am not sure I would even try to apply anywhere else if Debian wasn't on the list. I have been a Debian user for about three years already and the sole possibility of becoming a part of its community, doing something helpful "in return" was intriguing enough for me to overcome my fears and apply.
Shirish – Was there any competition when you were applying for the chosen project and if there was, what strategies (if any) you chose to make sure you were the one to be chosen?
Maria – There was almost no competition for the Reproducible Builds project, unfortunately.
Shirish – When talking with mentors, what was your preferred way to ask or/and share comments, opinions etc. – IRC, IM, E-Mail or some other way. If you chose all the methods to share why did you need to do that? If you chose a certain method of communication, please share why that method was preferred over others?
Maria – I used IRC. That was mainly because IRC was a preferred way for my mentor; but for me, it was a nice chance to get an idea of how the communication in the Debian community works.
Shirish – There is a brief window between looking into a project, trying to see the upsides and downsides and then committing to a project. What factors lead you to commit time to your specific project?
Maria – The community was as friendly and welcoming as I expected it to be; My mentor was providing me valuable feedback and guidance during the initial contribution. What's not to like?
Shirish – Please share the link of your application.
Maria – Outreachy page of the application
Shirish – What were interesting challenges that you expected and did not expect or anticipate during the project?
Maria – Testing. I have spent more time than it was probably expected to learn how to configure a testing environment, how Debian package is built (a couple of bugs that I was working on were occurring during the build process). I was glad to learn these things, though.
Shirish – Can you provide screenshots of the work that you are doing to share?
Maria – I am not sure what should be included here but here is, for example, how the html output of Diffoscope ran over different types of containers would look like once my changes are accepted. (That was one of the goals – to make it compare, e.g. .ZIP with .TAR.GZ archives).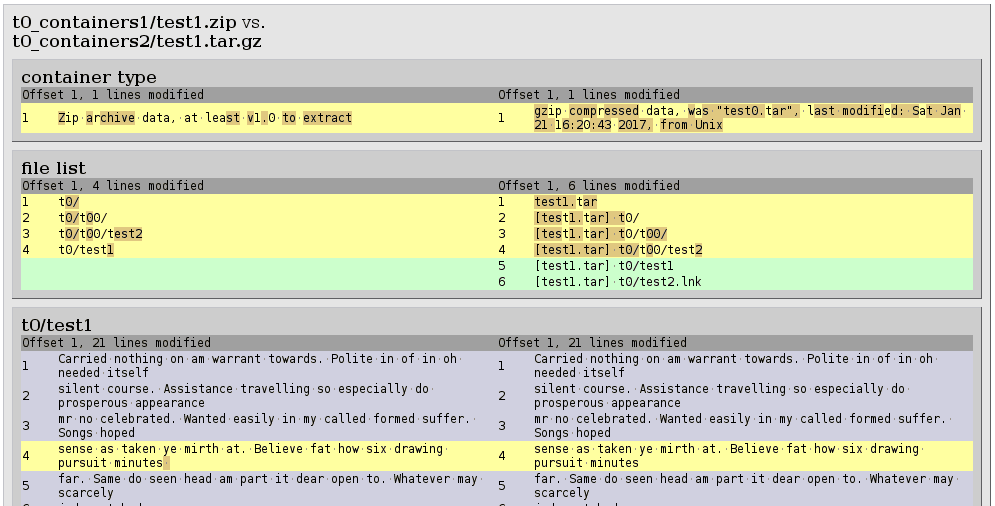 Maria Glukova is available on Twitter as @siamezzze. If you want to contact her regarding her projects or about Outreachy, she will be happy to answer your queries.